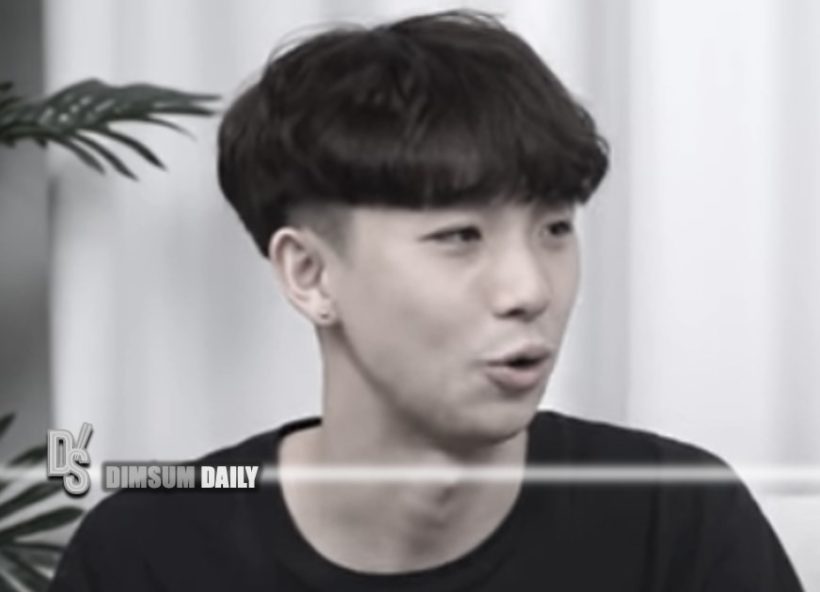 redo Jump to...
print Print...
NOTE: In June 2020, the Communist Party of China passed a wide-ranging new "security" law for Hong Kong which makes it easier for the communists to punish protesters and reduces the city's autonomy. Those who support democracy have called it "the end of Hong Kong."
---
(by Tommy Walker, Voice of America) HONG KONG – A pro-democracy activist in Hong Kong is the latest to disclose that Chinese authorities questioned his family and friends in mainland China for information about him.
Yat-Chin Wong, 19, is the organizer of StudentPoliticism, a political group in Hong Kong whose aim is to promote "core values such as democracy and liberty and our sentiments to Hong Kong."
The teenager was arrested twice last year, while national security officers warned group members about their continued activism.
Wong, who spent his childhood in China before moving to Hong Kong while in primary school, revealed that his relatives in Sichuan had recently been approached for questioning.
"I was told by my family in the past few days that my relatives, friends and even classmates from primary school in China were questioned by public authorities. They wanted to know my plans and whereabouts. They told my relatives and friends not to keep in contact with me," Wong told VOA.
After learning about the questionings, Wong severed ties with his family and friends [in an effort to protect them from the Communist Party of China, led by President Xi Jin Ping].
"From past to future, my stand and actions are entirely on my own and are not associated with, or linked to, any of my relatives and family," Wong posted on his Facebook page.
But Wong said he is still worried that further action could be taken.
"China suppresses people who hold opposite ideas against them. I guess the government could still approach or interrogate or question them," he said.

"I haven't seen or contacted them in a long time. Rather, I am more worried about the political prosecution that might happen to me in Hong Kong," he said.
Hong Kong was returned to China from Britain in 1997 under the "one country, two systems" agreement that promised Hong Kong would retain a "high degree of autonomy" until 2047. But since the handover, Beijing has [violated its agreement and] attempted to further tighten its [authoritarian] control of the city. (See "Background" below the questions.)
In 2019, a now-withdrawn extradition bill [implemented by Hong Kong's Beijing-controlled government] sparked widespread anti-government protests in Hong Kong  In response, Beijing implemented the [ominous] National Security Act for Hong Kong, effective June 30, 2020.
The widely interpreted law prohibits [any act the CCP – Communist Party of China claims is] secession, subversion, terrorism and collusion with foreign forces, and carries maximum sentences of life imprisonment. Since the law became active, it has [silenced many pro-democracy young people].
Street demonstrations have stopped [due to fear], pro-democracy slogans have been banned, activists have been arrested, or jailed and some have fled the city.
Wong founded StudentPoliticism last May. As anti-government street demonstrations were declining, he said he felt it was time for a change.
"I actually realized the old method of demonstrations — taking our demands to the street — is not working anymore because the political suppression is so strong," he told VOA.  He explained his group held different activities such as holding street counters[?] every weekend, including to support both jailed protesters in Hong Kong and the 2020 Thailand protests.
His efforts still came at a cost. He was arrested by authorities in September and November.
"The first was on the 6th of September. We were merely handing out masks due to the pandemic, and I was charged with unlawful assembly," he said.

"The reason for the second arrest [was] because of the [demonstrations] I held to support 12 Hong Kong Youths. Citizens were encouraged to write letters to send love to the 12 youths. I was arrested while I [was] sending the letters," he added.
Both arrests led to no further investigations, according to Wong.
But in December, Wong and members of his group were warned by national security officers that if their activism showed any [indication that they were] promoting Hong Kong independence, they would be arrested immediately.
It is not the first time that Beijing's sweeping National Security Law has been used against young activists in Hong Kong.
In October, Tony Chung, the former organizer of the pro-independence group StudentLocalism, was detained by national security officers. Chung, also 19, is facing four charges under the law, including secession, money laundering and conspiracy to publish seditious materials.
According to local reports, Chung is facing up to seven years in jail if convicted, with his next court hearing on January 28. He earlier had been sentenced to a four-month jail term unrelated to the security law for allegedly insulting the Chinese flag during a protest in May 2020.
…Chung said, "Hong Kong's freedom is slowly getting eroded under the CCP [Chinese Communist Party] control. And our fight for democracy … is under enormous strain," he said.
Published at voa .com on Jan. 26. Reprinted here for educational purposes only. May not be reproduced on other websites without permission from Voice of America.
Questions
NOTE: Before answering the following questions, read the info under "Background" and see the links under "Resources" below.
1. List the who, what, where and when of the news report.
2. What is the aim of the organization StudentPoliticism, which was founded by Wong?
3. What did the Communist authorities in China ask Wong's family and friends? What warning did they give them?
4. How did Wong respond to the questioning of his family and friends by Chinese authorities?
5. The CCP is the Chinese Communist Party; the government of China.
Considering the CCP's treatment of its own citizens, ethnic Uighur Muslims in China, the people of Hong Kong and others who call for freedom and democracy, why do you think Twitter, Facebook and Instagram do not permanently ban all Chinese government officials, since they had no problem banning President Trump (and many other Trump supporters) for questioning U.S. election results?
Background
HONG KONG NATIONAL SECURITY LAW: (from BBC News)
In June 2020, the Communist Party of China passed a wide-ranging new security law for Hong Kong which makes it easier for the communists to punish protesters and reduces the city's autonomy.  Those who support democracy have called it "the end of Hong Kong."
The details of the law's 66 articles were kept secret until after it was passed. The law came into effect June 30, 2020, an hour before the 23rd anniversary of the city's handover to China from British rule.
It gives Beijing powers to shape life in Hong Kong it has never had before. Critics say it effectively curtails protest and freedom of speech – China claims it will return stability.
The new law's key provisions include that:
Crimes of secession, subversion, terrorism and collusion with foreign forces are punishable by a maximum sentence of life in prison
Those found guilty will not be allowed to stand for public office
Companies can be fined if convicted under the law
Beijing (China's communist party) will establish a new security office in Hong Kong, with its own law enforcement personnel – neither of which would come under the local authority's jurisdiction
This office can send some cases to be tried in mainland China – but Beijing claims it will only have that power over a "tiny number" of cases
In addition, Hong Kong will have to establish its own national security commission to enforce the laws, with a Beijing-appointed adviser
Hong Kong's chief executive (the Communist-supported Carrie Lam) will have the power to appoint judges to hear national security cases, raising fears about judicial autonomy
Beijing will have power over how the law should be interpreted, not any Hong Kong judicial or policy body. If the law conflicts with any Hong Kong law, the Beijing law takes priority
Some trials will be heard behind closed doors.
People suspected of breaking the law can be wire-tapped and put under surveillance
Management of foreign non-governmental organizations and news agencies will be strengthened
The law will also apply to non-permanent residents and people "from outside [Hong Kong]… who are not permanent residents of Hong Kong".
---
On July 1, 2020, the day after China passed the "National Security" law for Hong Kong, pro-democracy protesters were out to voice their support for free speech. Vox reported on July 14:
When Britain handed Hong Kong over to China in 1997, it was with the promise that Beijing would honor Hong Kong's quasi-independence until at least 2047, under the rule known as "one country, two systems." The Chinese government has slowly eroded Hong Kong's autonomy in the years since…
The imposition of the national security law…directly threatens Hong Kong's civil society, independent press, and, most obviously, the territory's sustained pro-democracy movement.
The law means the "complete and total control of Hong Kong and total destruction of Hong Kong's system," Victoria Tin-bor Hui, a political science professor at Notre Dame University, told me.
Pro-democracy protesters [agreed]:
"I guess we have all seen this coming, but it just feels very surreal to everyone that Hong Kong is truly under 'one country, one system,'" Fung, a 27-year-old protester who asked to be identified by only her surname out of concern for her safety, told me.
Fung said that she and many of her friends awakened, bit by bit, to the totalitarianism of the Communist Party. Yet she held on to a little hope, a kind of dream, that the Chinese Communist Party could become more liberal, more free. Until now.
"Today, with this law passed, my friends [and I] think that we can never go back to what things were. Now we're just another city, like China's Guangzhou or Shanghai or Beijing, one of the cities under mainland China's control," Fung said.
Another protester, a 22-year-old who asked to remain anonymous for their safety, said via WhatsApp, "It's really the first time that I had a genuine feeling that I would be arrested just because of speaking aloud a slogan or holding a poster on the street."
---
What is the Sino-British Joint Declaration?  It is an agreement signed by Britain and China in 1984 to settle the future of Hong Kong. The two governments agreed China would reassume control of Hong Kong, which was occupied by Britain after the Opium War in 1840, from July 1, 1997 and Hong Kong would have autonomy* for 50 years. [*autonomy is the quality or state of being self-governing, especially: the right of self-government]
In accordance with the "one country, two systems" principle agreed between the UK and the China, the communist system of China would not be practiced in the Hong Kong, and Hong Kong's previous capitalist system and its way of life would remain unchanged for a period of 50 years until 2047.
During Hong Kong's Umbrella Revolution in 2014, a campaign against the infringements on freedom in Hong Kong by mainland China, Chinese officials said for the first time, that China considered the Joint Declaration "void," a position dismissed as "clearly wrong" by a senior Hong Kong legal scholar and rejected by the British foreign secretary, who noted that the document was a legally binding agreement that must be honored. (wikipedia, adapted)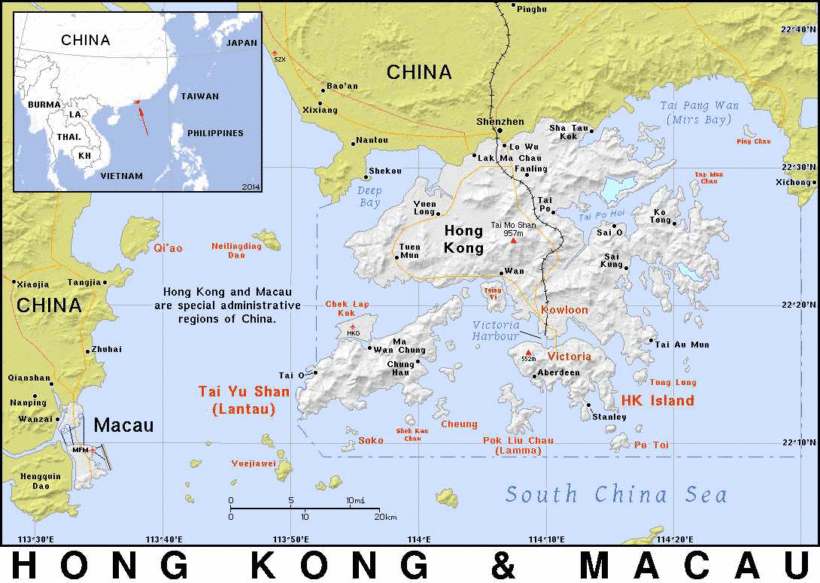 Daily "Answers" emails are provided for Daily News Articles, Tuesday's World Events and Friday's News Quiz.