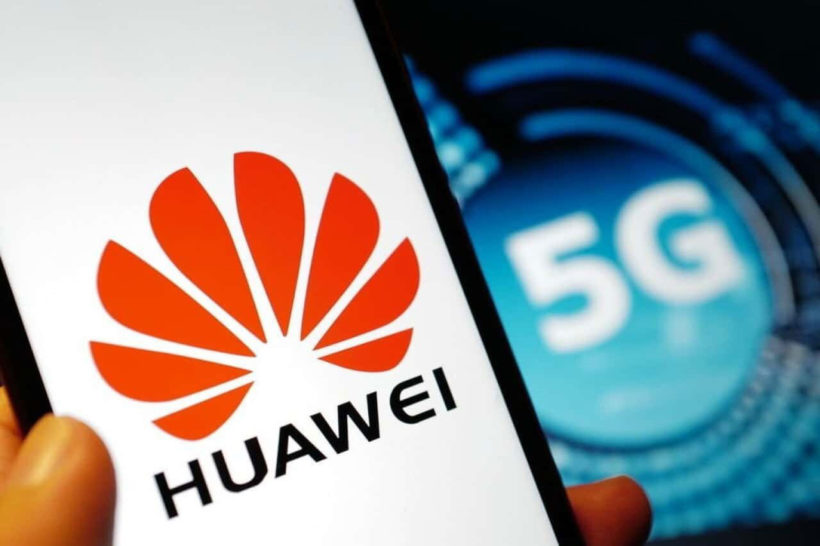 redo Jump to...
print Print...
(by Daniel Uria, UPI) — U.S. federal prosecutors charged Chinese tech company Huawei and two of its U.S. subsidiaries with racketeering and conspiracy to steal trade secrets on Thursday.
The new charges accuse the company of offering employees bonuses for obtaining confidential information and taking other actions to steal intellectual property from U.S. tech companies for decades, the indictment filed in federal court in Brooklyn states.
Prosecutors said Huawei was able to obtain nonpublic intellectual property about robotics, cellular-antenna technology and internet router source code from at least six U.S. companies, allowing it to cut down on cost and research-and-development time.
Additionally, the indictment states that Huawei shipped goods and services to countries that are subject to U.S. sanctions including Iran and North Korea.
Thursday's charges build on an indictment brought last year against Huawei, its chief financial officer, Wanzhou Meng, as well as two affiliates — Huawei Device USA Inc. and Skycom Tech Co. Ltd. — accusing them of violating U.S. sanctions against Iran.
Huawei and Skycom were charged with bank fraud, conspiracy to commit bank fraud, wire fraud, conspiracy to commit wire fraud, violations of the International Emergency Economic Powers Act, conspiracy to violate IEEPA and conspiracy to commit money laundering.
The indictment accuses employees of lying about Huawei's relationship to Skycom, which is based in Iran, by saying it was not an affiliate of Huawei and alleging Meng and other employees falsely claimed that Huawei had sold its interest in Skycom to an unrelated third party in 2007.
Published by UPI on February 13, 2020. Reprinted here for educational purposes only. May not be reproduced on other websites without permission from United Press International.
Questions
NOTE: Before answering the following questions, read the info under "Background" and watch the videos under "Resources" below.
1. List the who, what, where and when of the news report.
2. a) What is Huawei?
What accusations were made against Huawei in the indictment filed in federal court in Brooklyn?
3. What is intellectual property?
4. What does the indictment accuse employees of doing regarding Skycom?
5. What charges were brought against Huawei and Skycom?
6. Read/watch the info under "Background" and "Resources" below.
Chinese companies claim to operate independent of the government. This is impossible. Note: When an American company wants to do business in China, the government forces them to turn over their trade secrets (technologies).
The U.S. has urged our allies not to use Huawei's 5G technology. Recently, Britain has ignored our requests and said they will use Huawei to build part of their 5G network.
In January, Republican Senator Tom Cotton introduced a bill that would "significantly restrict" intelligence-sharing with countries that use Huawei equipment in their 5G networks, following through on earlier U.S. threats to do so. He said, "I'm profoundly concerned about the possibility that close allies, including the UK, might permit the Chinese Communist Party effectively to build their highly sensitive 5G infrastructure.
"The United States shouldn't be sharing valuable intelligence information with countries that allow an intelligence-gathering arm of the Chinese Communist Party to operate freely within their borders," the senator said in a statement after introducing the less-than-two-page bill.
U.S. House Speaker Nancy Pelosi (D-Ca) warned Sunday that accepting Chinese domination of the technology would be akin to "choosing autocracy over democracy." Speaker Pelosi said, "I urge our allies around the world to carefully consider the consequences of dealing with Huawei to their national interests."
This is a bipartisan issue. Why do you think a democratic country like the UK would even consider using Huawei technology?
7. Why do you think China, a country with over 1 billion people, does not have the ability to create their own technology but instead must steal U.S. intellectual property?
Background
What is Huawei? (from a 2012 WSJ article)
Chinese company Huawei (pronounced WAH-way) has become the world's second largest producer of network equipment – the transmitters, base stations and routing gear that connects calls and cellphone traffic.
Huawei climbed to the top by selling low-cost gear, quickly surpassing industry stalwarts like Nokia, Siemens, Alcatel, Lucent and Motorola. The competitive pressure forced the industry to consolidate underneath market leader Ericsson. Alcatel bought Lucent, Nokia and Siemens merged their infrastructure businesses, and a hobbled Motorola sold itself to Nokia Siemens.
Huawei has faced regular claims that its climb was aided by stolen intellectual property.
-Cisco sued Huawei in 2003, and people interviewed by the company for jobs said they were quizzed extensively about their work.
-In 2010, Motorola sued the Chinese company alleging it engaged in an elaborate plot involving former employees and a shell company to steal cellular network technology. Huawei denied the claims, and the companies later settled.
Starting in 2012, Huawei was taking on the smartphone market with low-cost phones using Google Inc.'s Android operating system.
Though new to the business, Huawei held a 2.6% share of the worldwide mobile phone market at the end of the second quarter, ahead of more established competitors like HTC, Motorola and BlackBerry maker Research In Motion.
The phones have found a niche in the U.S. market, where they're sold by carriers like MetroPCS and Leap that specialize in month to month contracts.
---
From a Feb. 13, 2020 Politico report:
The Justice Department charged Chinese telecommunications giant Huawei with racketeering and stealing trade secrets from U.S. firms over two decades, the agency announced Thursday (Feb. 13), opening another front in the Trump administration's battle against the leading maker of networking equipment.
The indictment accuses Huawei of building its empire on the backs of other companies, including six U.S. firms, by copying intellectual property and then selling it in products around the world. From as early as 2000, the DOJ said the company stole source code for internet routers, misappropriated robotic technology and stole proprietary information about cellular antennas.
In some instances, Huawei leaned on academics to steal trade secrets or provided financial rewards to employees who did its bidding, according to the indictment, which names Huawei and its Chinese subsidiaries, as well as two subsidiaries based in the U.S. Executives then downplayed the extent of the theft or their role in authorizing it when confronted by business partners and law enforcement, the government asserts.
…Lawmakers were quick to praise the DOJ's crackdown on Huawei as the company has also taken knocks on Capitol Hill from both Republican and Democrats who say it poses a national security threat to the U.S. …
Sen. Ben Sasse (R-Neb.), a member of the committee, urged DOJ to "nail Chairman Xi's tech puppet to the wall," in a statement that explicitly called Huawei an extension of the Chinese Communist Party and its leader, Xi Jinping.
"These crimes – racketeering, conspiracy to steal trade secrets, and sanctions evasion – are part of Chairman Xi's strategy to make China the world's preeminent superpower," he continued. "The United States and our allies have an obligation to stop them."
Resources
Read previous StudentNewsDaily posts on Huawei and concerns over China's communist government:
No Chinese citizen is free from Communist government surveillance. How could any Chinese company be free from Communist interference and control? :
---
Watch a CBS News report:
---
Watch a Newsy report:
Daily "Answers" emails are provided for Daily News Articles, Tuesday's World Events and Friday's News Quiz.