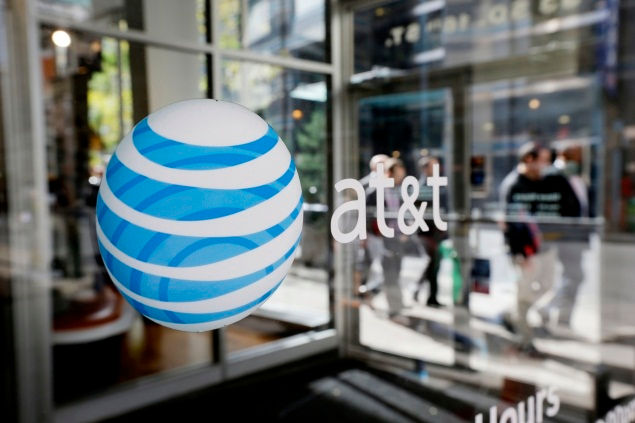 redo Jump to...
print Print...
From Reuters .com. Reprinted here for educational purposes only. May not be reproduced on other websites without permission from Thomson Reuters.
Questions
1. The first paragraph of a news article should answer the questions who, what, where and when. List the who, what, where and when of this news item. (NOTE: The remainder of a news article provides details on the why and/or how.)
2. Why are lawmakers (and national security experts) opposed to Huawei and other Chinese tech companies?
3. Describe the plans with Chinese companies Congress has opposed/is opposing.
4. What warning did lawmakers give U.S. companies who have ties to Huawei or China Mobile?
5. How did Michael Wessel (from a Commission set up by Congress) explain the problem?
6. a) From paragraph 8: "AT&T declined to comment but said that it had made no decisions on 5G suppliers." What responsibility does AT&T have to put the security of their customers and the U.S. ahead of making the largest profit possible?
b) From paragraph 10: "Huawei declined to comment, but earlier this week told Reuters that it sells its equipment through more than 45 of the world's top 50 carriers and puts the privacy and security of its customers as its top priority." Read the "Background" below the questions. What influence do you think the Communist government of China has over Chinese companies? Should Congress take the company's word for it? Explain your answers.
c) From paragraph 14: "U.S. lawmakers do not want China Mobile to be given a license to do business in the United States, the congressional aides said. China Mobile applied for the license in 2011, and the application is pending before the Federal Communications Commission." China Mobile's application has been pending for 5 years. What should the FCC do now? Explain your answer.
7. a) Describe the bill two Republican lawmakers have introduced this week concerning Huawei and ZTE Corp.
b) Do you think lawmakers have a reasonable concern, are not taking this threat seriously enough, or are making a big deal about nothing? Explain your answer.
Background
What is Huawei? (from a 2012 WSJ article)
Chinese company Huawei (pronounced WAH-way) has become the world's second largest producer of network equipment – the transmitters, base stations and routing gear that connects calls and cellphone traffic.
Huawei climbed to the top by selling low-cost gear, quickly surpassing industry stalwarts like Nokia, Siemens, Alcatel, Lucent and Motorola. The competitive pressure forced the industry to consolidate underneath market leader Ericsson. Alcatel bought Lucent, Nokia and Siemens merged their infrastructure businesses, and a hobbled Motorola sold itself to Nokia Siemens.
Huawei has faced regular claims that its climb was aided by stolen intellectual property.
-Cisco sued Huawei in 2003, and people interviewed by the company for jobs said they were quizzed extensively about their work.
-In 2010, Motorola sued the Chinese company alleging it engaged in an elaborate plot involving former employees and a shell company to steal cellular network technology. Huawei denied the claims, and the companies later settled.
Starting in 2012, Huawei was taking on the smartphone market with low-cost phones using Google Inc.'s Android operating system.
Though new to the business, Huawei held a 2.6% share of the worldwide mobile phone market at the end of the second quarter, ahead of more established competitors like HTC, Motorola and BlackBerry maker Research In Motion.
The phones have found a niche in the U.S. market, where they're sold by carriers like MetroPCS and Leap that specialize in month to month contracts.
Resources
In 2012, the U.S. House Intelligence Committee concluded Huawei Technologies equipment could be used for spying on Americans.
Read previous articles on problems with using Chinese technology in the U.S.:
---
Watch a Reuters report:
Daily "Answers" emails are provided for Daily News Articles, Tuesday's World Events and Friday's News Quiz.