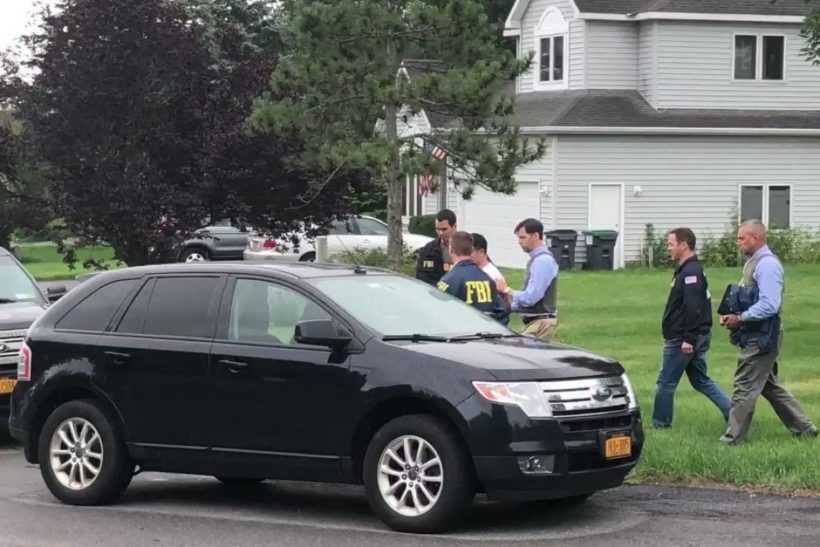 (by Nicholas Sakelaris, UPI) — A former General Electric engineer and a Chinese businessman have been charged with economic espionage, accused of stealing aircraft turbine designs.

A 14-count indictment unsealed Wednesday accuses the men of plotting to steal intellectual property from GE and transfer it to China.  Xiaoqing Zheng, 56, of New York has been charged with stealing design models, engineering drawings and configuration files related to steam and gas turbine engines. The secrets could be worth millions of dollars.

Zheng pleaded not guilty and was released pending trial. He worked at GE Power & Water in Schenectady, N.Y.

Zhaoxi Zhang, 47, of Liaoning Province, China, was also charged. He's believed to be in China. Zhang is Zheng's nephew and business partner.

[The Justice Department alleges that GE's technology was used to benefit Chinese companies in which the pair had business interests. The indictments also alleged Zheng and Zhang stole the GE designs with the knowledge that the theft would benefit the Chinese government-sponsored research institutes with which they have ties. The indictments further allege the two have received financial support from China's communist authorities via these research institutes.

The US government is seeking lengthy prison sentences and financial penalties for Zheng and Zhang.

Chinese efforts to get hold of American companies' tech secrets are a sensitive issue. It's one of the main reasons cited by the Trump administration for launching a trade war with China last year.]
"The indictment alleges a textbook example of the Chinese government's strategy to rob American companies of their intellectual property and to replicate their products in Chinese factories, enabling Chinese companies to replace the American company first in the Chinese market and later worldwide," Assistant Attorney General John Demers said. "We will not stand idly by while the world's second-largest economy engages in state-sponsored theft."
Michael Wessel, a member of the U.S.-China Economic and Security Review Commission, said the technology the men were trying to steal goes "to the heart of China's deficit in turbine technology."
China hasn't been able to produce jet engines to support its own military and external commercial sales.
A few years ago, GE had a joint venture with Chinese-owned AVIC, an aerospace company. AVIC would sell its aviation software in exchange for sales of jet engines.
"Now it looks like China came back and stole what they don't want to buy," Wessel said. ["This is one of the most significant indictments involving China's alleged theft of technology."]
The indictment accuses Zheng of stealing the secrets and emailing them to Zhang to benefit Liaoning Tianyi Aviation Technology, Nanjing Tianyi Avi Tech and other Chinese entities, including research institutes and universities [which are controlled by the communist government]. The two men are accused of receiving financial support from the Chinese companies.
"American businesses spend many hours and large amounts of money developing unique technology," FBI Assistant Director John Brown said. "When such technology is stolen, it can be devastating to U.S. businesses and can result in American workers losing their jobs. China continues to support behavior that violates the rule of law. This case demonstrates the FBI will continue to pursue China's efforts to steal American technology."
[The Chinese embassy in Washington did not immediately respond to a request for comment, though the Chinese government has consistently denied that it engages in economic espionage.

China has identified aerospace technology as vital to its economic and military objectives. The Justice Department in its indictment tied the trade-secret theft to Chinese President Xi Jin Ping's  "Made in 2025" initiative, aimed at vaulting China's economy into higher-value areas in competition with the United States, including in aviation equipment and power generation.]

Published at UPI .com on April 24. Reprinted here for educational purposes only. May not be reproduced on other websites without permission from United Press International. (The three bracketed portions are from The Washington Post and CNN Business)
Questions
1. The first paragraph of a news article should answer the questions who, what, where and when. List the who, what, where and when of this news item. (NOTE: The remainder of a news article provides details on the why and/or how.
2. Define espionage, indictment and intellectual property.
3. a) Who are Xiaoqing Zheng and Zhaoxi Zhang?
b) What charges/allegations has the U.S. Department of Justice brought against the two men? Be specific.
4. What does Assistant AG John Demers accuse the China's authoritarian government of doing?
5. The communist government has surveillance everywhere in China. Companies claim to be independent of the government. This is impossible. Note: When an American company wants to do business in China, the government forces them to turn over their trade secrets (technologies). [See CNN article under "Resources."] Why do you think a country with over 1 billion people does not have the ability to create their own technology but instead must steal U.S. intellectual property?
Daily "Answers" emails are provided for Daily News Articles, Tuesday's World Events and Friday's News Quiz.