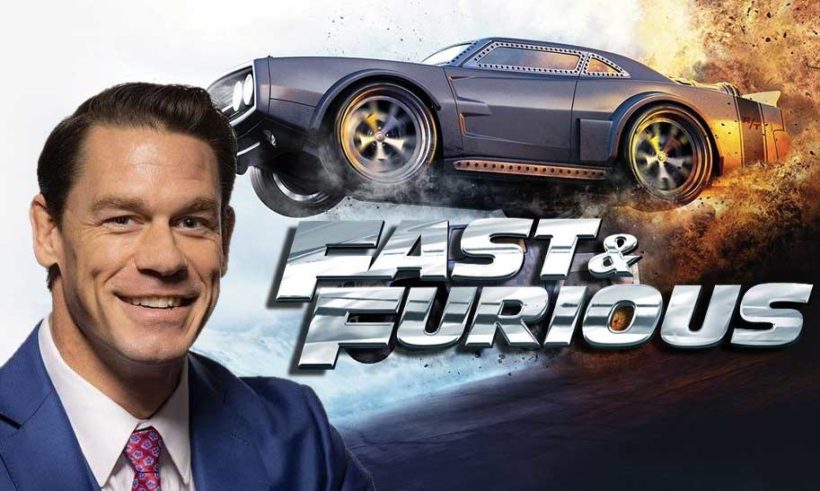 redo Jump to...
print Print...
(CNN Business with NBC News) — American actor and WWE star John Cena has apologized on Chinese social media after calling Taiwan a country.
In an interview to Taiwanese broadcaster TVBS earlier this month, Cena [enraged the Chinese communist government] while promoting the ninth installment of the Fast & Furious franchise when he said, "Taiwan is the first country to watch Fast and Furious 9."
Taiwan is a self-governed island, but China claims it as its sovereign territory despite the two sides being ruled separately since the end of a civil war over 70 years ago when the Communists led by Mao Zedong, took over the mainland. The Nationalists, led by Chiang Kai-shek, had lost the battle but technically never lost the war. Facing defeat, Chiang Kai-shek, the Nationalist leadership and over a million refugees fled to Taiwan, control of which was taken from Japan in World War 2 and granted to The Nationalists by the Allied powers.
Beijing considers any suggestion of Taiwan's independence crossing its "red line," and has been increasingly trying to use its economic power to police speech on the topic around the world.
On Tuesday, Cena offered an apology on Weibo, China's popular Twitter-like social media platform. Speaking again in Mandarin, Cena did not refer to Taiwan by name or discuss the incident in detail, but he did say that he "did a lot of interviews" and "made a mistake."
"Hi China, I'm John Cena. I'm in the middle of Fast & Furious 9 promotions. I'm doing a lot of interviews. I made a mistake in one of my interviews … I have to say something very, very, important now. I love and respect China and Chinese people. I'm very, very sorry about my mistake. I apologize, I'm very sorry. You must understand that I really love, really respect China and the Chinese people. My apologies. See you."
The incident is a sign of how [obsequious American corporations, the NBA] and Hollywood in particular has become about political sensitivities in China, the world's second biggest economy and the world's biggest box office.
The "Fast & Furious" franchise has traditionally been incredibly well received by Chinese audiences. "F9" took in nearly $136 million in China over the weekend, contributing heavily to what is now the biggest opening for a Hollywood film during the pandemic.
Cena has many fans in China, including more than 600,000 followers on Weibo. He's been studying Chinese for years [initially to promote WWE in China], and often posts videos on the platform in which he speaks the language while doing movie promos.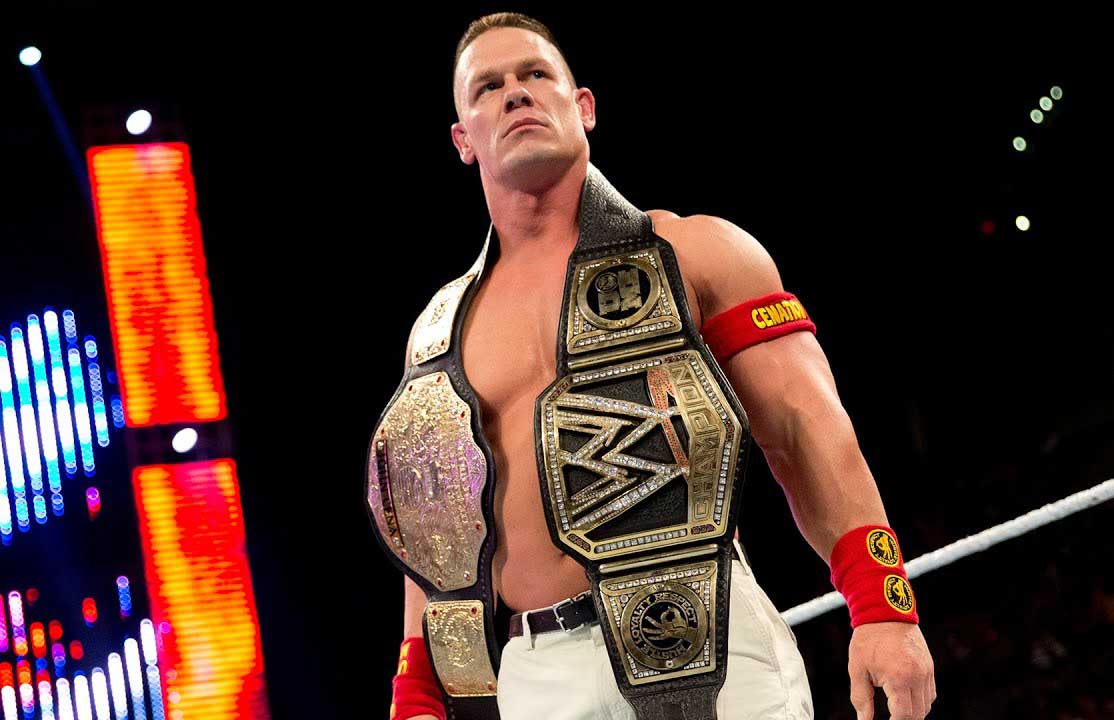 Others in the "Fast & Furious" cast have also touted China during promotional tours. During a virtual movie premiere, Vin Diesel reportedly said that part of the franchise's finale would be shot in China, according to state-run news agency Xinhua.
NBCUniversal, which owns Universal Pictures, the distributor of the film, did not immediately respond to a request for comment from CNN Business.
Cena's apology video has amassed some 7,000 responses on Weibo so far. Some Chinese critics are still angry about his remarks, and accused him of not going far enough [with his kowtowing].
"Please say in Chinese, 'Taiwan is part of China' in Chinese, otherwise we will not accept," the top liked comment read.
"He still didn't say that Taiwan is China. Is it so difficult?" one user wrote under his post.
"Then at least say Taiwan is China's. You're avoiding the issue and talking nonsense. You can't benefit from [the Chinese market] and trash it at the same time," said a second critical response.
"Actually, it's better to post a video and directly say that Taiwan is a part of China. What's the point of apologizing?" posted another user.
"I don't understand why the Chinese people should be so tolerant to him, who has a vague political stance while profiting from Chinese people," another wrote.
"Maybe someone gave you the wrong information, which led you to say these words in the interview. Now it has been corrected in time. Taiwan Province belongs to China, and it has never been an independent country," one user said.
"As Cena said, he is given a lot of information every day, so it's possible during that interview he was deliberately handed incorrect information, leading to a slip of the tongue. At least he came forward and corrected his mistake and didn't hide and not respond. Don't let it happen again."
American fans were dismayed by Cena's apology:
​"​I grew up watching this man never lose and always come through to save the day for me, tonight I see a coward who just lost to China​," one fan tweeted.
"What a sad day for all John Cena fans. The WWE's John Cena would have done the exact opposite in this situation. I guess this is his true side and he was just playing a role all these years," another wrote.
Members of the media also reacted:
"Taiwan is a country. Hong Kong should be free. If you are unwilling to say these things because it might hurt your bottom line, you are a pathetic coward​," conservative commentator Ben Shapiro posted on his Twitter account.​
Keith Olbermann, the former ESPN and MSNBC liberal progressive commentator called Cena's remarks "shameful," tweeting, "Taiwan is a country – and a democracy. You just apologized to a dictatorship."
"​Cena should be asked on his little movie promotion junket if he accepts or rejects the US State Department's conclusion that China is engaged in genocide against ethnic and religious minorities of color in Xinjiang​," said conservative commentator Guy Benson.
CNN anchor Jim Sciutto also tweeted his reaction, "​Why not call a decades-long healthy and functioning democracy a country? Because much of Hollywood operates in fear of Beijing, many of its blockbuster movies dependent on the mainland Chinese market​."
Beijing often polices the way global brands talk about China or any of its political interests.
In 2018, for example, the Chinese government demanded that American Airlines, Delta and United change the way they referred to Taiwan or risk sanctions in China, one of the world's biggest markets for air travel.
Also that year, hotel group Marriott's website and app were blocked for a week after it listed Tibet, Hong Kong, Macau and Taiwan as separate "countries" in its emails and app. …
In October 2020, China warned Indian media not to call Taiwan a country. Indians reacted by calling it a country.

[StudentNewsDaily was  not able to find any reaction to Cena's groveling apology to China from the people of Taiwan].

— Eric Cheung, Laura He and Shanshan Wang contributed to this report.
Questions
[PLEASE NOTE: Posting will end for the school year on Friday, May 28th.]
1. The first paragraph of a news article should answer the questions who, what, where and when. (In this article, 1st and 2nd paragraphs). List the who, what, where and when of this news report. (NOTE: The remainder of a news article provides details on the why and/or how.)
2. a) How does the Chinese Communist Party (the government of China, ruled by President-for-life Xi Jinping) view Taiwan?
b) What does the communist government use to get the world to comply with its demand that no one refer to Taiwan as the independent democratic country that it is?
3. a) Watch John Cena's apology. Define kowtow.
b) Do you think Cena was kowtowing to China? Explain your answer.
4. What do you think the almost 24 million citizens of Taiwan think of Mr. Cena's apology and therefore denial that they are an independent country?
5. Should John Cena apologize to his Taiwanese fans for denying that Taiwan is an independent country? Explain your answer.
6. CNN notes, "Beijing often polices the way global brands talk about China or any of its political interests."
What should every professional athlete, team and league, every Hollywood "star" and movie studio, every American corporation do going forward? Deny the truth and collect billions from the Chinese market of 1.4 billion people – or follow India's lead and speak the truth regardless of the financial consequences? Explain your answer.
Background
Freedom-supporting American fans please note:  Your consumer dollars will never equal what can be made in China with its population of 1.4 billion.
---
In October 2019, Houston Rockets general manager Daryl Morey tweeted an image that said "Fight for Freedom. Stand for Hong Kong," in support of pro-democracy protesters in Hong Kong who were standing up against China's forcible takeover of their government. (Some/many of those freedom fighters, who were high school and college students) have since been imprisoned.)
China cut ties with the Houston Rockets and they, Morey and the NBA then issued fawning apologies to China for "offending" their Chinese fans.
Los Angeles Lakers star LeBron James spoke out strongly against Morey and said Morey was "misinformed or not really educated on the situation." James told reporters that Morey has the "freedom of speech" to support whatever cause he wishes. The star forward accused the Rockets executive of being self-centered in his support for the pro-democracy activists. "There are ramifications for the negative that can happen when you're not thinking about others and you're only thinking about yourself," said James, who has a $1 billion sneaker deal with Nike. Nike factories are in China.
Resources
Read previous posts on China's control of American professional sports and companies:
Read previous articles on China's aggression toward the democratic country of Taiwan:
---
Watch John Cena's apology in Mandarin:
---
Watch an interview with China expert Gordon Chang:
---
Watch a Sky News report:
Daily "Answers" emails are provided for Daily News Articles, Tuesday's World Events and Friday's News Quiz.