redo Jump to...
print Print...
(by Aislinn Laing, Reuters) SANTIAGO – Chile has become the latest country to pull out of a controversial United Nations migration pact (the Global Compact for Safe, Orderly and Regular Migration), its interior ministry indicated, provoking fury among leftist opposition parties who accused Sebastian Pinera's center-right government of "shameful and authoritarian" behavior.
Rodrigo Ubilla, Chile's Interior Ministry subsecretary, told Chilean Sunday paper El Mercurio in an interview that the country's representatives would not attend the event to adopt the pact December 10 in the Moroccan city of Marrakesh.
"Our position is clear," he said. "We have said that migration is not a human right. Countries have a right to determine the entry requirements for foreign citizens."
…The [U.N.] migration pact addresses issues such as how to protect people who migrate, integrate them into new countries or return them to their home countries.
It is non-binding but has met [opposition] from governments including the United States, Austria, Hungary and Poland who [point out it is] encouraging mass migration.
Chile's refusal to sign reflects its [toughening] stance towards migrants whose population has grown fivefold in 30 years amid influxes from Venezuela, Haiti, the Dominican Republic and Colombia, among other Latin nations.
Centre-right Pinera's government came to office in March on a promise to enforce stricter measures. In recent months, it has put on "repatriation" flights for Haitian migrants wanting to return home, tightened visa controls and deported migrants with criminal records. …
Hugo Gutierrez, a human rights lawyer and lawmaker for Chile's Communist Party, wrote on Twitter that Chile was advancing down "the ultraright path of Trump, Netanyahu and Bolsonaro," referring to the presidents of the U.S., Israel and Brazil.
Chile's [liberal] Progressive Party described the Pinera government decision as "shameful and authoritarian."
Amnesty International said it was "alarming." "Chile was an active part of this pact's negotiations and was considered one of the states that favored its implementation," Ana Piquer, Amnesty's executive director in Chile, told La Tercera newspaper. "The last-minute decision not to participate in the Morocco summit seems a step back on its promise of affording rights to migrants."
Published at Reuters on December 9. Reprinted here for educational purposes only. May not be reproduced on other websites without permission from Thomson Reuters.
Questions
1. For CHILE, give the following information:
capital

location/the countries that share its borders

the religious breakdown of the population

the type of government

the chief of state (and head of government if different) If monarch or dictator, since what date has he/she ruled? – include name of heir apparent for monarch

the population
Find the answers at the CIA World FactBook website. For each country, answers can be found under the "Geography" "People" and "Government" headings.
NOTE: Before answering the following questions below, read the info under "Background" below.
2. For CHILE:
a) list the who, what, where and when of the news item
b) Why does the government oppose the pact?
c) President Pinera, from a center-right party, was elected in March. His predecessor was a socialist and the president prior to that was from a left of center party.
What promise did Mr. Pinera make to voters when campaigning?
What steps has he taken to fulfill his promise?
d) Re-read the last paragraph. Amnesty's Chile director says Pinera's position is "a step back on Chile's promise of affording rights to migrants."
Why is this an inaccurate assertion?
e) Read the "Background" below the questions. Many of the leaders who opted out of the UN's compact, including President Trump, were elected on the promise of protecting the country's borders and preventing illegal immigration. Most media reports portray the beliefs that it is important to protect borders and enforce immigration laws as being "anti-immigrant," "xenophobic" and/or "racist." Every UN member country agreed to the Global Compact on Migration when negotiated in 2016. President Trump declined to sign after taking office in 2017. At least 15 other countries, many with new center-right or conservative leaders have done the same.
What shared reason do they have for opposing the UN pact?
CHALLENGE: Read "Democratic Countries Should Back out of the UN Global Compact" and "More UN Chicanery."
What surprises you most about these commentaries? List 2-3 things you learned about the Global Compact that you have not seen in the news.
Background
The Global Compact for Safe, Orderly and Regular Migration was approved in July by all 193 member UN nations except the United States. Prior to Chile's announcement, a growing number of countries had already rejected the United Nations pact to regulate the treatment of migrants worldwide because they saw that taking part in the pact meant giving up sovereignty over the country's borders.
Austria, which was the lead negotiator of the pact on behalf of the European Union, reversed its position when a new government was elected, with the ruling coalition government declaring in October that it wanted to "defend its national sovereignty" instead of signing the agreement.
As of December 10, Austria, Australia, Bulgaria, Chile, Croatia, the Czech Republic, Dominican Republic, Estonia, Hungary, Italy, Israel, Latvia, Lithuania, Poland, Slovakia and Switzerland did not attend the international conference in Marrakesh, Morocco on December 10 to finalize the pact. Belgium's participation is also now in question.
---
Why didn't the Trump administration sign on to the UN's Global Compact for Safe, Orderly and Regular Migration?
Last year, the Trump administration pulled out of the Obama-backed pact, calling its provisions "inconsistent" with US immigration policy. U.S. Ambassador to the United Nations Nikki Haley called the agreement "simply not compatible with U.S. sovereignty."
The U.S. – which was the only country not to sign the Global Compact – sees it as an "effort by the United Nations to advance global governance at the expense of the sovereign right of states."
The U.S. said in a statement on December 7, 2018 that "decisions about how to secure its borders, and whom to admit for legal residency or to grant citizenship, are among the most important sovereign decisions a State can make."
"The United States did not participate in the negotiation of the Global Compact for Safe, Orderly, and Regular Migration ("the Compact"), objects to its adoption, and is not bound by any of the commitments or outcomes stemming from the Compact process or contained in the Compact itself," the United States Mission to the United Nations said in a statement.

"Its pro-migration stance fails to recognize that well-managed, legal immigration must start and end with effective national controls over borders," the statement said.

"It lists many desirable outcomes, but fails to acknowledge that the effective security of States' borders must precede all other objectives. This undermines its credibility as an effective roadmap for addressing the migration challenges all States face," it added.
Resources
Following the U.S. decision, multiple countries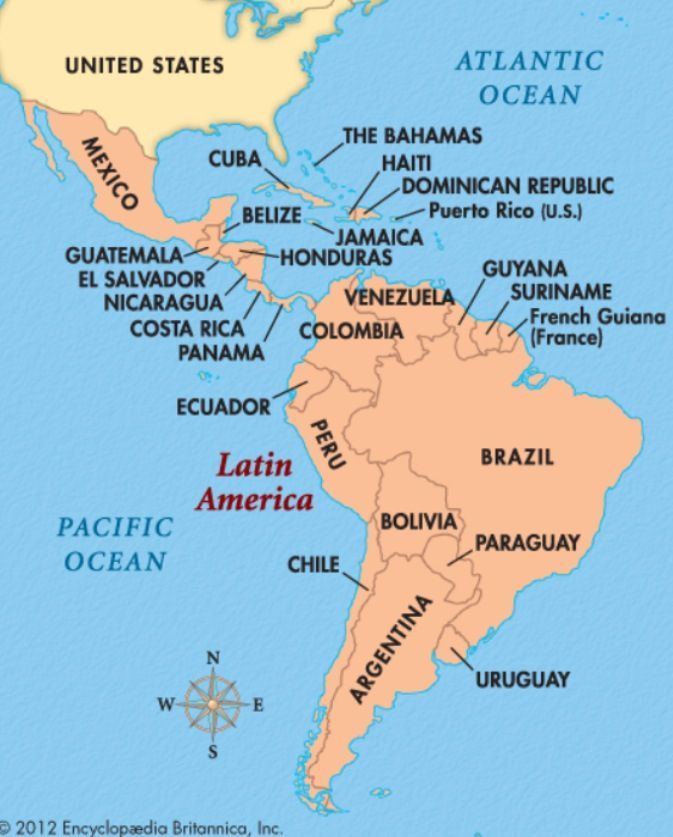 Daily "Answers" emails are provided for Daily News Articles, Tuesday's World Events and Friday's News Quiz.