redo Jump to...
print Print...
(by Tom Phillips, The Guardian) — At least 21 people – six of them babies – have so far died as a result of Venezuela's shattering nationwide blackout, opposition leaders [charged] as they prepared to hold an emergency debate on the crisis in the capital, Caracas.
"These are not just numbers, these are Venezuelan lives that would not have been lost were it not for the ineptitude of Nicolás Maduro," tweeted José Manuel Olivares, a doctor and opposition politician who is monitoring its impact on Venezuela's already debilitated healthcare system.
According to Olivares's count, 15 patients died in the Manuel Núñez Tovar hospital in the north-eastern city of Maturín after the power went out there following Thursday's outage, which has still not been restored.
Two newborn babies died in the Hospital de los Magallanes de Catia in Caracas, one of which was suffering from severe malnutrition.
Olivares told the Guardian the number of fatalities would rise as the true extent of the calamity became clearer. The power cut meant it had still not been possible to communicate with many hospitals.
On Monday morning, the opposition leader Juan Guaidó – who most western governments now recognize as Venezuela's legitimate interim leader [at least 50 countries] – hit out at Maduro, who retains the support of China and Russia. "Our people are still living with the threat of new blackouts while these cynics lie and laugh at pain and death," Guaidó tweeted.
Venezuela's Socialist defense minister, Vladimir Padrino López, claimed the government was "working tirelessly" to resolve the crisis, which it has blamed on a US-backed conspiracy designed to topple Maduro and bring Guaidó to power.
There were reports that electricity had returned to some parts of Caracas while the Chavista [Socialist] governor of the neighboring state of Miranda claimed electricity had returned to 80% of his territory.
However, experts fear the crisis – which many attribute to poor maintenance and corruption – is far from being resolved.
Schools and businesses were again ordered shut on Monday.
"In my house we haven't had any light since Thursday. There is no water, no [phone] signal, no light, no nothing," said Anna Ferrera, a student activist from eastern Caracas.
Ferrera said that in the early hours of Monday an electrical substation had exploded not far from her home.

"None of us have ever lived through something like this – not my generation, not my parents, not my grandmother. They say this is like living in a war."

[NOTE: From wikipedia: In February 2018, Socialist president Nicholas Maduro called for presidential elections four months before the actual election date. He was declared the winner in May 2018 after multiple major opposition parties were banned from participating, among other irregularities; many said the elections were invalid. Politicians both internally and internationally said Maduro was not legitimately elected, and considered him an ineffective dictator.

Juan Guaidó was the President of the National Assembly of Venezuela when he was made acting President of Venezuela in January 2019  based on Article 233 of the Constitution of Venezuela. He has been recognized as the legitimate leader by more than 50 governments.]

Published at theguardian .com on March 11. Reprinted here for educational purposes only. May not be reproduced on other websites without permission from The Guardian.
Questions
1. For VENEZUELA, give the following information:
capital

location/the countries that share its borders

the religious breakdown of the population

the type of government

the chief of state (and head of government if different) If monarch or dictator, since what date has he/she ruled? – include name of heir apparent for monarch

the population
Find the answers at the CIA World FactBook website. For each country, answers can be found under the "Geography" "People" and "Government" headings.
NOTE: Before answering the following questions, read the info under "Background" and watch the video under "Resources" below.
2. For VENEZUELA:
a) list the who, what, where and when of the news item
b) Venezuela's national power outage is the longest in world history. Who does Socialist President Nicholas Maduro blame for the power outage?
c) How does interim-president Juan Guaido refute this false accusation?
d) What is the real reason for the country-wide power outage in Venezuela?
e) The on-going economic / humanitarian crisis in Venezuela caused by the Socialist leadership keeps getting worse.  Two headlines from Monday:
Caracas Goes Thirsty as Power Crisis Shuts Down Water Plants
(March 11, Bloomberg News)
Caracas began going dry Monday as Venezuela's power crisis put utilities out of commission, risking supplies for 5.5 million people, many of whom found themselves reduced to carrying buckets of filthy river water. …

Doctors pray for sick as blackout batters Venezuelan hospitals
(March 11, Reuters)
A group of doctors on Sunday held a mass to pray for the sick, and later walked to the J.M. de los Rios hospital to seek more details about the situation there. The doors were locked even though they arrived during visiting hours. Women shouted from the windows that they needed help and that there was no food, but police at the entrance blocked their way, according to a Reuters witness. …
Maduro has so far blocked all humanitarian aid being sent from the U.S. and other countries to Venezuela.  Do you support the international calls for the Venezuelan military to end their support for Maduro and get behind the widely recognized interim president Juan Guaido? Explain your answer.
Pray for the people of Venezuela.
Background
From a March 11 CNN article by Patrick Oppmann
Socialist President Nicholas Maduro has blamed the United States for the blackout, telling supporters at a rally Saturday that the nation's electric grid had been sabotaged. The United States has attributed the outage to the Maduro regime's "incompetence."
Interim president Juan Guaido told CNN that the Maduro government's accusations of a US cyberattack were absurd. Venezuela's main power plant is full of aging, analog machinery not connected to any network, he said.
"We are in the middle of a catastrophe that is not the result of a hurricane, that is not the result of a tsunami," Guaido said. "It's the product of the inefficiency, the incapability, the corruption of a regime that doesn't care about the lives of Venezuelans."
On Thursday, US Secretary of State Mike Pompeo rejected Maduro's finger-pointing, blaming him for the situation.
"The power outage and the devastation hurting ordinary Venezuelans is not because of the USA. It's not because of Colombia. It's not Ecuador or Brazil, Europe or anywhere else. Power shortages and starvation are the result of the Maduro regime's incompetence," Pompeo tweeted.
Pompeo posted a photo of Guaido's rally with the caption: "The people of #Venezuela have again responded to @jguaido's call to take to the streets in support of freedom and democracy. Public-sector workers, suffering economic & political repression, now stand with Guaido and the promise of a better future for Venezuela."
Rampant inflation and food scarcity have gripped Venezuela under Maduro, and 2,000,000 have fled to neighboring countries as shortages, political turmoil and crime rates have soared.
Blackouts have become a daily occurrence as the economic crisis has worsened, but one of the magnitude of the ongoing outage — which has paralyzed most of the country — is rare.
Guaidó said the exodus of millions of Venezuelans over the last several years likely meant there were not enough engineers left to help end the blackouts.
"They don't have the manpower. I doubt they have the capability to completely restore power," he told CNN Sunday.
---
From a March 9, NY Post article by Eileen AJ Connelly:
Communication with the interior of the country was largely shut off by the outage. Sporadic power failures are common in Venezuela, but the latest one has been far more widespread than usual.
Maduro claimed the outage was caused by US sabotage of the national electrical system and accused Guaidó of collaborating. Local news outlets said regional authorities attributed the failures to problems at the country's main power plants.
Maduro stepped up verbal attacks on Guaidó, calling him "a clown and puppet" in a speech to supporters outside Miraflores, the presidential palace.
The US and about 50 other countries have voiced support for Guaidó's campaign to oust Maduro and hold new elections. But the ruler has retained the support of the military and allies including Russia and China.
Guaidó—who has the support of around 60 percent of Venezuelans, according to a recent poll—and the United States have tried a variety of approaches to lure the military away from Maduro.
They range from private talks to a proposed Venezuelan amnesty law that would shield officers from future prosecution.
Resources
Watch a March 10th Arirang News report:
---
Juan Guaido is the legitimate interim president of Venezuela. Read "European nations recognize Guaido as interim president of Venezuela" for an explanation.
Read previous articles on the crisis in Venezuela brought on by the policies of Socialist leader Maduro:
---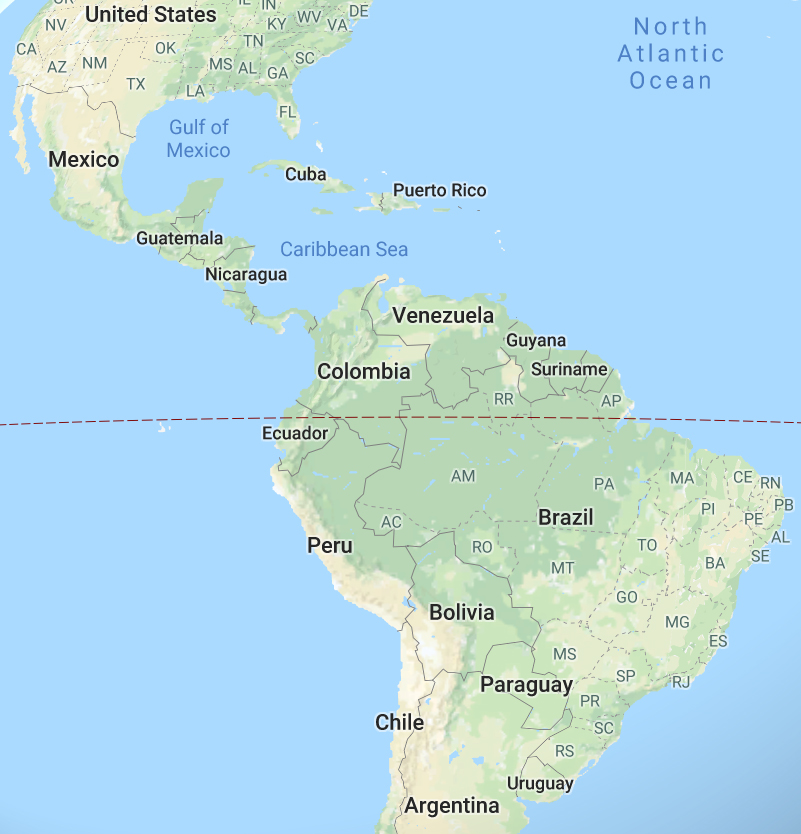 Daily "Answers" emails are provided for Daily News Articles, Tuesday's World Events and Friday's News Quiz.