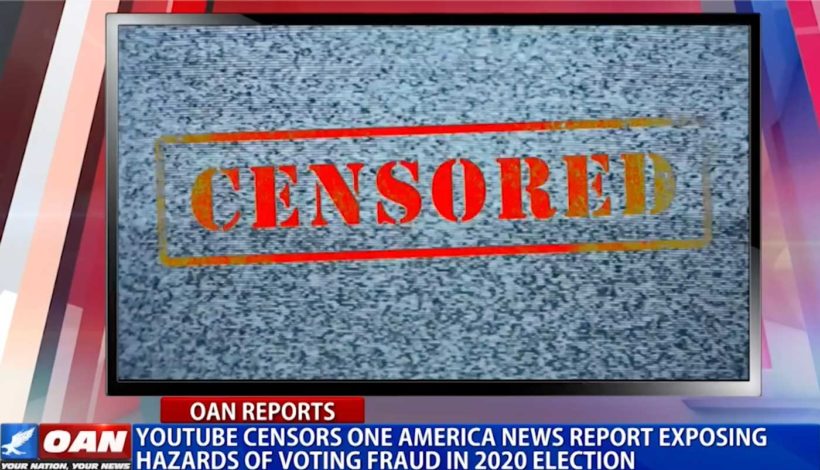 redo Jump to...
print Print...
Example of Media Bias:
YouTube removed the audio from an October 14 One America News Network news report with the headline:
"Reports Indicate Voter Fraud Much Higher With Mail-In Ballots Than In-Person Voting" from OANN's YouTube video page.
The original video is still on the OANN page here, but as it is embedded from the news organization's YouTube page, YouTube was able to delete the audio from the news report.
Watch One America News Network's explanation of the censoring:
---
Watch the censored video (YouTube removed the audio):
Identifying Media Bias
To accurately identify different types of bias, you should be aware of the issues of the day, and the liberal and conservative perspectives on each issue.
Types of Media Bias:
Questions
1. What type of bias does YouTube display by deleting the audio from a news report by One America News?
2. What is your reaction to this post?

Scroll down to the bottom of the page for the answers.
Answers
1. Bias by censorship.
2. Opinon question. Answers vary.