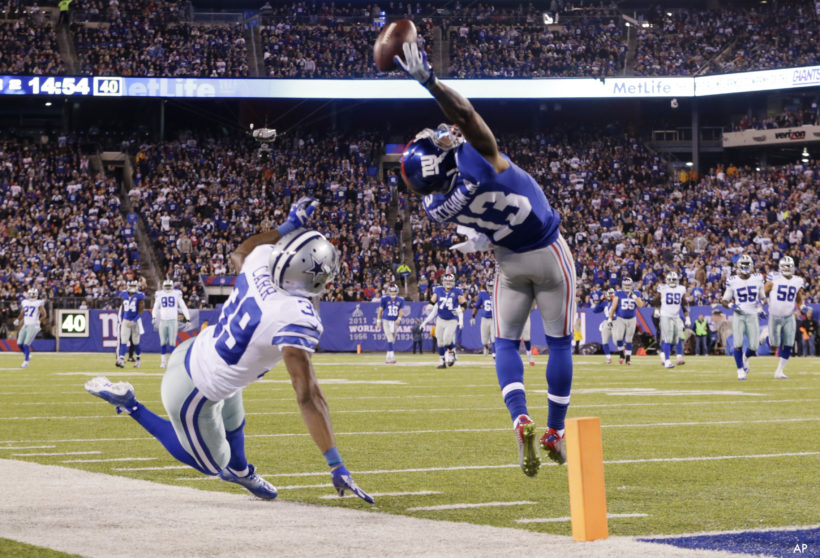 redo Jump to...
print Print...
Example of Media Bias:
(from USA Today FTW and TheSpun) — During the lead-up to the New York Giants' selection at No. 4 overall during its NFL Draft coverage Thursday night, ESPN ran a montage of the team's mishaps in recent years. In one clip, they showed Odell Beckham Jr.'s infamous sideline run-in with a kicking net from back in 2016.
Before the New York Giants selected Andrew Thomas fourth overall, Trey Wingo, ESPN's host for the Draft coverage, recapped the organization's recent struggles, noting that the Giants have missed the playoffs in seven out of the last eight seasons (while leaving out that the year before that streak began, the Giants won the Super Bowl).
The Giants' montage, which aired during the preview segment examining the team's draft strategy moments before their first-round pick was announced, showed the infamous net incident on the sidelines of MetLife Stadium in 2016 — when a frustrated Beckham slammed a kicker's practice net with his helmet, only to have it bounce back and hit him in the head.
Beckham Jr., ranked No. 23 in NFL Network's Top 100 Players of 2019, reacted to the choice of clip showing him in a negative light. He tweeted:
"I love how many positives things we could be showing during these times and especially during the draft where these young men are at their dream stage. Yet y'all still like to use one moment of me and the kickin net!!!"

"Allllllll the moment and memories !! Yet that's what we choose to do and show. … How bout don't use me at alll!"
---
Identifying Media Bias
To accurately identify different types of bias, you should be aware of the issues of the day, and the liberal and conservative perspectives on each issue.
Types of Media Bias:
Questions
The video montage was included in a preview segment examining the Giants's draft strategy moments before their first-round pick was announced.
A star on the Giants for five seasons, Odell Beckham Jr. was traded to the Cleveland Browns in March 2019.  Do you think ESPN's choice to run the embarrassing clip of Odell Beckham Jr. from 2016 was a type of bias?  With all the video clips they could have shown, was this fair/accurate?
What do you think of his tweets?

Scroll down to the bottom of the page for the answers.
Answers
Opinion questions. Answers vary.