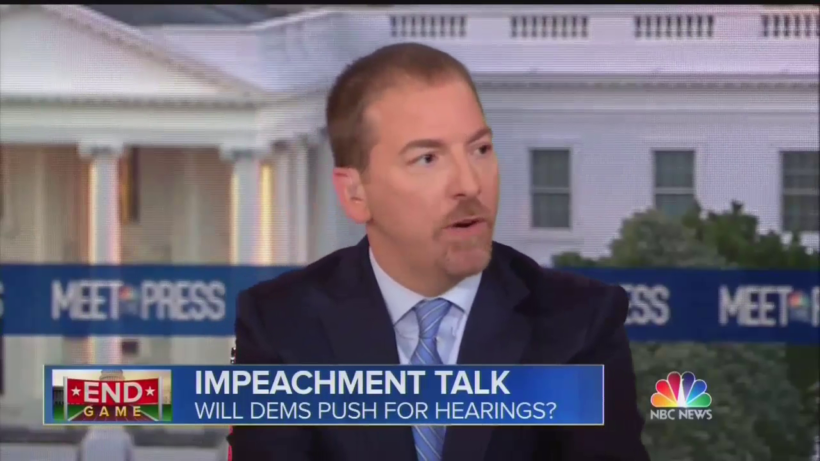 redo Jump to...
print Print...
Example of Media Bias:
Per Wikipedia, "Talk of impeachment had begun before Trump took office."
Congressional Democrats have been calling for impeachment of President Trump for his alleged collusion with Russia during the 2016 presidential election campaign and alleged obstruction of justice with respect to the Mueller investigation into the collusion claim.
After his almost 2 year long investigation, special counsel Robert Mueller concluded this month that Donald Trump and his campaign were innocent of colluding with Russia.
On Thursday, U.S. Attorney General William Barr said that Mueller's 22-month investigation produced "no evidence of any collusion" between the Trump campaign and Russia. Barr said, "After two years of investigation the special counsel did confirm Russian meddling in 2016 campaign but no evidence of any collusion between the Trump campaign and Russia."
Although the Mueller report did not recommend any charges against the President, television news media spent Thursday suggesting to audiences that impeachment was imminent, if not inevitable.
In the 24 hours following AG Barr's April 18 press conference on the Mueller report, talking heads on cable and broadcast news networks mentioned impeachment 309 times during their coverage the of the newly-released Mueller report.
MRC analysts examined a 24-hour span of coverage on CNN, MSNBC, ABC, CBS, NBC (from 11:00 a.m. EDT on Thursday to the same time the following day) for every instance where the term "impeachment" — or some permutation thereof — was used by hosts, analysts, or contributors. In total, the word came up 363 times, with the vast majority (336) coming from cable networks CNN (198) and MSNBC (138).
Those numbers did not include cases in which the term was uttered by politicians or other explicitly partisan actors, such as Trump attorney Jay Sekulow.
By the early afternoon, numerous pundits had begun referring to the Mueller report as "a road map for impeachment."
During MSNBC's live coverage following Attorney General William Barr's Thursday press briefing, co-host Nicolle Wallace was hopeful that congressional Democrats would reconsider the possibility of impeaching the President: "This conduct is as sort of impeachable-looking, if you put it in a time capsule, as Nixon's conduct." Wallace later repeatedly asked Democratic Congressman Eric Swalwell (CA) about the likelihood of the House beginning the impeachment process.
For their part, congressional Democrats did not appear keen on discussing impeachment. The closest any member of that party came to actually endorsing the idea on Thursday was when House Judiciary Committee Chairman Jerry Nadler was asked about the option during a press conference: "That's one possibility. There are others."
Yet journalists were not discouraged by the Democrats' reticence to discuss removing the President from office. Given the media's obsession with impeachment — even after Mueller found no collusion and declined to prosecute on obstruction — one has to wonder whether they're even reading the same report as the rest of us. (Excerpted from a report by Bill D'Agostino at MRC on April 19.)
---
Watch the video below for several examples:
Identifying Media Bias
To accurately identify different types of bias, you should be aware of the issues of the day, and the liberal and conservative perspectives on each issue.
Types of Media Bias:
Questions
1. Whether you like or dislike President Trump, what does this excerpt and video say to you? Coincidence or spin? What do you think? Explain your answer.

Scroll down to the bottom of the page for the answers.
Answers
1. Opinion question. Answers vary.