redo Jump to...
print Print...
President Tsai Ing-wen broke election records, netting nearly 8.2 million votes (57.1%), more than any other Taiwanese president since the island's first election in 1996.
She beat out Chinese-backed candidate Han Kuo-yu, mayor of the city of Kaoshiung, by more than 2.6 million votes. (Han received 38.6% of the votes. – James Soong of the People's first party won 4.3% of the vote.)
"Taiwan is showing the world how much we cherish our free democratic way of life and how much we cherish our nation," Ms. Tsai told reporters as she announced her victory shortly after her Kuomintang Party (KMT) rival Han Kuo-yu conceded defeat.
In her victory speech, President Tsai said:
"I would like to thank everyone who voted today regardless of how you voted. With each presidential election I want to show the world how much we value our democratic way of life and how much we value our nation, the democratic republic of Taiwan."
Tsai's Democratic Progressive Party also won majority in parliament in the weekend election.
Tsai, who supports total independence from China, angered Beijing during her campaign by upholding Taiwan as an example of sovereignty during anti-government protests in Chinese-ruled Hong Kong.
The communist People's Republic of China views Taiwan as a province, though it has been governed independently from China since 1949.
Tsai's victory is expected to escalate tensions between her country and mainland China.
"I believe friends in Hong Kong will be happy about our collective decision tonight," Tsai said Saturday. "We hope that the Beijing authorities can understand that a democratic Taiwan with a government chosen by the people will not give in to threats and intimidation."
Han, meanwhile, wanted to see Taiwan and China "united."
US Secretary of State Mike Pompeo celebrated Tsai's win, calling her a "force for good in the world."
"The United States thanks President Tsai for her leadership in developing a strong partnership with the United States and applauds her commitment to maintaining cross-Strait stability in the face of unrelenting pressure," Pompeo said in a statement.
The US is Taiwan's strongest international ally and weapons supplier.
Published at NYPost .com on January 11, 2020, with Post Wires. Reprinted here for educational purposes only. May not be reproduced on other websites without permission from New York Post.
Questions
1. For TAIWAN, give the following information:
capital

location/the countries that share its borders

the religious breakdown of the population

the type of government

the chief of state (and head of government if different) If monarch or dictator, since what date has he/she ruled? – include name of heir apparent for monarch

the population
Find the answers at the CIA World FactBook website. For each country, answers can be found under the "Geography" "People" and "Government" headings.
NOTE: Before answering the following questions, read the "Background" and watch the videos under "Resources" below.
2. For TAIWAN:
a) list the who, what, where and when of the news item
b) What percent of the vote did President Tsai and challenger Han Kuo-yu each win?
c) What is significant about the elections results?
d) What contrasting policy does each candidate support on China?
e) What is the reason for President Tsai winning by such a large margin?
f) What did President Tsai stress to voters in her victory speech?
g) What was her message to the communist government of China?
i) What is your reaction to this historic election?
Background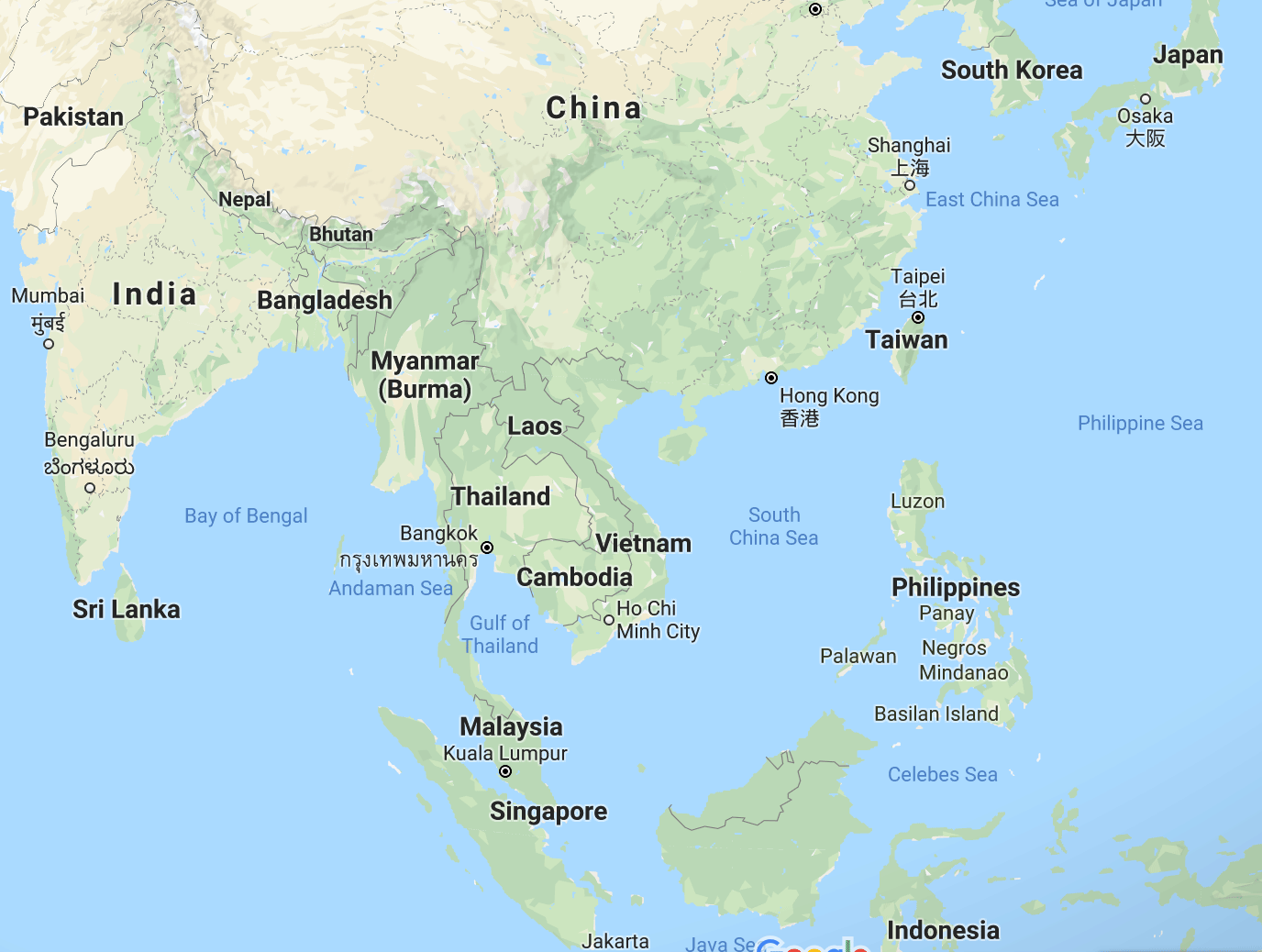 ---
The electoral commission said Tsai won 8.17 million votes, ahead of her main rival Han Kuo-yu who received 5.52 million votes (38.6 percent) and James Soong of the conservative People First Party with 600,000 votes (4.26 percent).
Singapore's Straits Times reported before the election:
The election results may very well be affected by the turnout rate of Taiwan's youth.
This election is dubbed the "battle between the generations" by local media, as middle-aged and older voters form the bulk of support for China-friendly Mr. Han, 62, who is also Kaohsiung Mayor, and the younger generation, which has put its support behind independence-leaning President Tsai, 63.
In Ms. Tsai's first election victory in 2016, only 57.73 per cent of eligible young voters aged between 20 and 39 cast their ballots. In comparison, more than 70% of voters in their 40s and 50s turned up at the polls.
But this year, the "dried mango" threat may push younger voters to turn up and vote. Mangguogan, or "dried mango" is a popular snack among Taiwanese, but sounds like and is used politically to mean "wangguogan" or "sense of a nation's doom" or, to Taiwanese, "end of Taiwan as we know it."
It is something Taiwan's youth have reported feeling if the day comes when China's "one country, two systems" policy in Hong Kong is imposed on their island.
---
How Taiwan became what it is today:
In 1895, military defeat forced China to cede Taiwan to Japan. Taiwan reverted to Chinese control after World War II. Following the Communist victory on the mainland in 1949, 2 million Nationalists fled to Taiwan and established a government using the 1946 constitution drawn up for all of China. Over the next five decades, the ruling authorities gradually democratized and incorporated the local population within the governing structure. In 2000, Taiwan underwent its first peaceful transfer of power from the Nationalist to the Democratic Progressive Party. Throughout this period, the island prospered and became one of East Asia's economic "Tigers." The dominant political issues continue to be the relationship between Taiwan and China – specifically the question of eventual unification – as well as domestic political and economic reform. (from the CIA World FactBook.)
U.S. Relationship with Taiwan:
The U.S. has full diplomatic ties with China but is also committed, under the Taiwan Relations Act of 1979, to an unofficial relationship with Taiwan and to help the island defend itself against any unprovoked aggression.  Congress intended for the Taiwan Relations Act to preserve a relationship with a traditional ally of the United States after President Jimmy Carter decided to transfer diplomatic recognition from Taipei to Beijing.
Resources
---
Watch a Jan. 12 Bloomberg News report:
---
From VOA "Taiwan 2020 Election Explainer" –
Daily "Answers" emails are provided for Daily News Articles, Tuesday's World Events and Friday's News Quiz.