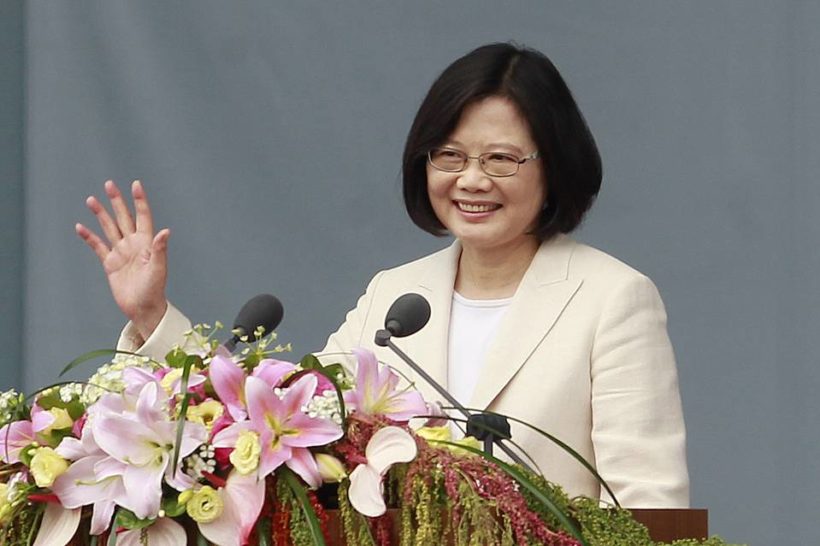 redo Jump to...
print Print...
by Makini Brice in WASINGTON, Additional reporting by Yimou Lee in TAIPEI (Reuters) – U.S. President Donald Trump on Friday signed legislation [the Taiwan Travel Act] that encourages the United States to send senior officials to Taiwan to meet Taiwanese counterparts and vice versa, angering China, which views the self-ruled island as a wayward province.
The bill, which is non-binding*, would have gone into effect on Saturday morning, even if Mr. Trump had not signed it, said the White House. [*Non-binding means not officially requiring that you do something: not able to be enforced by law]
The move adds to strains between the two countries over trade, as President Trump has enacted tariffs and called for China to reduce its huge trade imbalance with the United States, even while Washington has leaned on Beijing to help resolve tensions with North Korea.
Earlier on Friday, Chinese Foreign Ministry spokesman Lu Kang reiterated that Beijing was opposed to the legislation and urged the United States to abide by the "one China" policy, that stipulates that Taiwan is part of China, and cease official exchanges with Taiwan.
In a statement after Mr. Trump's signing of the bill, the Chinese embassy said clauses of the legislation "severely violate the one-China principle, the political foundation of the China-U.S. relationship."
"China is strongly dissatisfied with that and firmly opposes it," the statement said, adding that the United States should "stop pursuing any official ties with Taiwan or improving its current relations with Taiwan in any substantive way."
Taiwan's Foreign Ministry expressed its thanks for the "friendly move" by the Trump administration, saying the government would continue to deepen its cooperation and partnership with the United States at all levels.
The United States does not have formal ties with Taiwan but is required by law to help it with self-defense and is the island's primary source of weapons.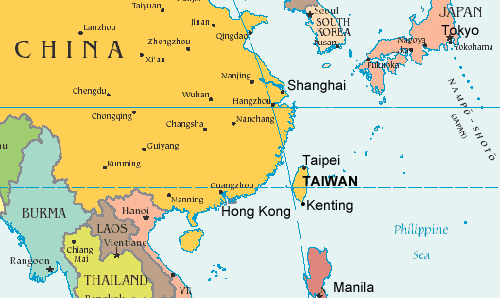 Douglas Paal, who served as U.S. representative to Taiwan from 2002 to 2006, said the legislation did not change anything real as it was non-binding. U.S. administrations already had discretionary authority to permit visits by senior Taiwanese officials and visits by senior U.S. officials and military officers to Taiwan, he said.
"They don't authorize these trips because the policy judgment is that the costs in relations with China would outweigh the benefits in relations with Taiwan," Paal said.
The bill, which was passed by Congress last month, says it should be U.S. policy to allow visits at all levels. High-level Taiwan officials should be permitted to enter the United States "under respectful conditions" to meet U.S. officials, while Taiwanese economic and cultural representatives should be encouraged to conduct business in the United States.
China's hostility toward Taiwan has risen since the election of President Tsai Ing-wen, of the pro-independence Democratic Progressive Party, in 2016.
It suspects Tsai wants to push for formal independence, which would cross a red line for Communist Party leaders in Beijing, although Tsai has said she wants to maintain the status quo and is committed to ensuring peace.
Defeated Nationalist forces fled to Taiwan in 1949 after losing the Chinese civil war to the Communists.
Published by Reuters on March 16, 2018. Reprinted here for educational purposes only. May not be reproduced on other websites without permission from Reuters.
Questions
1. For TAIWAN, give the following information:
capital

location/the countries that share its borders

the religious breakdown of the population

the type of government

the chief of state (and head of government if different) If monarch or dictator, since what date has he/she ruled? – include name of heir apparent for monarch

the population
Find the answers at the CIA World FactBook website. For each country, answers can be found under the "Geography" "People" and "Government" headings.
NOTE: Before answering the questions below, read the info under "Background" and watch the videos under "Resources."
2. For TAIWAN:
a) list the who, what, where and when of the news item
b) What does the non-binding resolution signed by President Trump say?
c) Why is China angry?
d) What do you think Taiwan's reaction is to the U.S. policy?
CHALLENGE: Do an internet search for "Trump signs Taiwan Travel Act." How many news reports are about Taiwan's reaction? How many are about China's reaction? How many are about U.S. Congress / the U.S. government's view of the bill?
Background
The Taiwan-China fight that's driving all this
The dispute between China and Taiwan goes back to 1949 and the end of the Chinese Civil War, when the defeated Nationalists fled to the island of Taiwan, leaving the communists in power in mainland China. The two territories have been governed separately ever since, with both governments claiming to be the legitimate representative of "One China" — that is, China and Taiwan.
Decades of outright hostility eased somewhat in 1992, when they worked out a deal that basically amounted to "let's agree to disagree." Known as the 1992 Consensus, the agreement allowed both governments to claim sovereignty over both mainland China and Taiwan, without recognizing the other's legitimacy.
This allowed them to set aside their argument and establish economic ties, which would be hugely beneficial to both parties. And it (mostly) worked: China is now Taiwan's largest trading partner.
But, of course, it left the fundamental political dispute unresolved, with the potential for a resumption of hostility always just below the surface. And it remains a hugely sensitive issue for both sides.
Most countries, including the US, only have formal diplomatic relations with mainland China and don't officially recognize the government in Taiwan. (from an April 2016 Vox article)
Update:
The new non-binding Trump signed describes Taiwan as" a beacon of democracy " in Asia and states that "Taiwan's democratic achievements inspire many countries and the region."
Beijing had recently cut official communications with Taipei because current President Tsai Ing-wen refuses to recognize the democratic island as part of "one China."
Read "The Taiwan Travel Act in Context" from The Diplomat (a current-affairs magazine for the Asia-Pacific region).
Resources
Watch a January 2017 Bloomberg report explaining the relationship between China and Taiwan:
Daily "Answers" emails are provided for Daily News Articles, Tuesday's World Events and Friday's News Quiz.