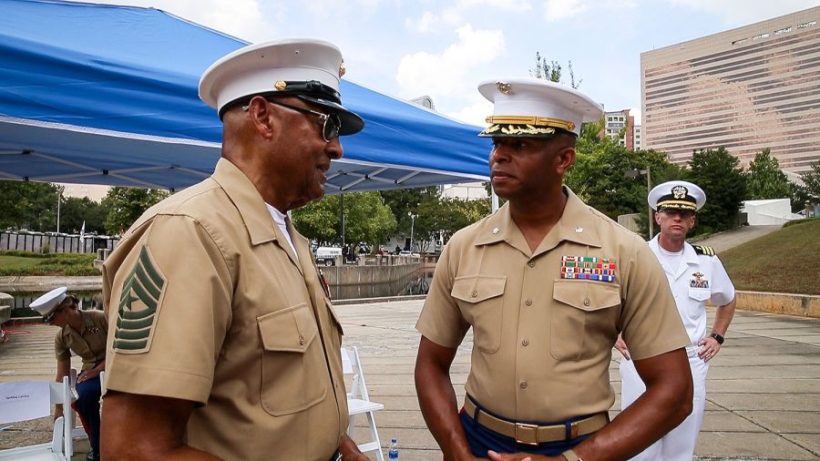 redo Jump to...
print Print...
(by Corey Dickstein, Stars and Stripes) WASHINGTON — A retired Marine sergeant major who twice scaled a concrete wall unprotected and in full view of enemy fighters so he could move wounded troops to safety in the midst of the Battle of Hue during the Vietnam War will receive the Medal of Honor next month, the White House announced Tuesday.
John L. Canley, who was a gunnery sergeant when he led Company A, 1st Battalion, 1st Marines into Vietnam's Hue City on Jan. 31, 1968 and fought for six more days, will be awarded the nation's highest military honor by President Donald Trump on Oct. 17 at the White House. The Medal of Honor will upgrade the Navy Cross that Canley received in 1970.
Stars and Stripes reported in July that Canley, 80, of Oxnard, Calif., would receive the Medal of Honor.
Following a prolonged effort by friends and lawmakers to see Canley's medal upgraded, he will become the seventh individual to receive the Medal of Honor from Trump. Former Army Staff Sgt. Ronald J. Shurer II will receive the award Oct. 1 for his actions as a Special Forces medic in Afghanistan in 2008, an upgrade of his Silver Star. …
Canley and his company fought off several attacks as their convoy moved toward Hue at the end of January following the surprise Tet Offensive that left the lightly defended city in the north of then-South Vietnam inundated with North Vietnamese troops and Vietcong fighters, according to a description of his actions.
After his company's commander was seriously wounded, Canley took control of the unit. During the course of the weeklong siege, Canley successfully neutralized enemy combatants and repeatedly brought injured Marines to safety, despite sustaining several shrapnel injuries.
"Gunnery Sergeant Canley lent words of encouragement to his men," the citation for his Navy Cross reads. "And [he] exhorted them to greater efforts as they drove the enemy from its fortified emplacement."
Canley commanded the company for three days, exposing himself repeatedly to enemy fire as he helped drag injured Marines to safety. On Feb. 6, at Hue's hospital compound, the site of some of the battles fiercest fighting, he twice scaled 10-foot-high walls, exposing himself to enemy fire, to help wounded Marines escape to safety.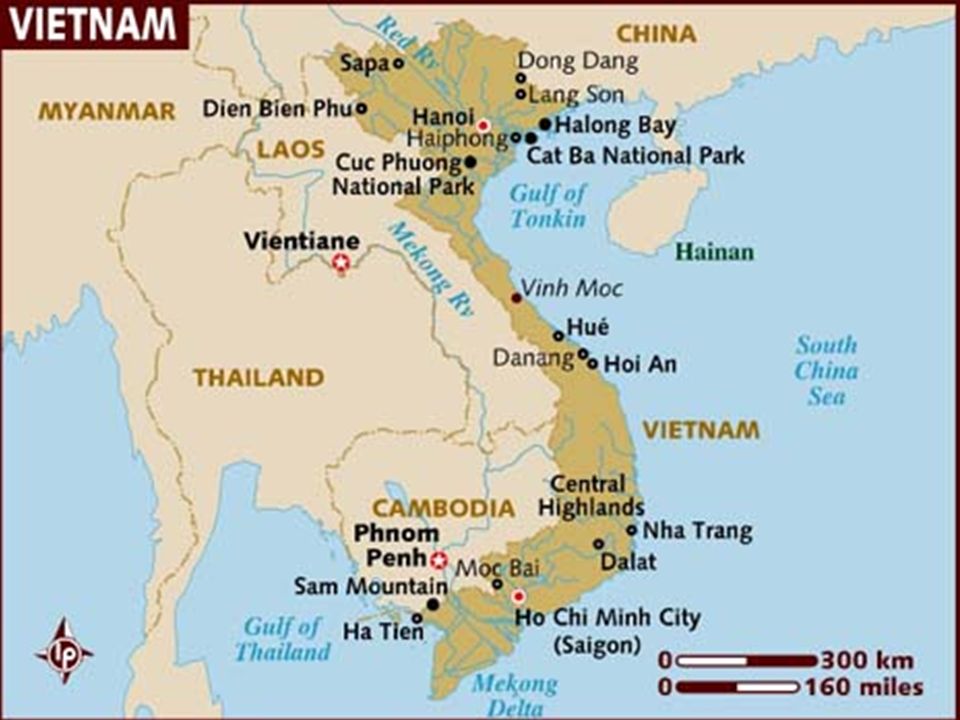 John Ligato, one of the Marines who fought alongside Canley in Vietnam, called him "totally fearless" in an interview with Military.com. "You followed him because he was a true leader — something you need in life-and-death situations."
Ligato credited Canley with saving countless lives.
"Then-Gunnery Sergeant Canley's heroic actions saved the lives of his teammates," the White House statement announcing his award reads.
In addition to the Medal of Honor that Canley will receive, he also received the Bronze Star with "V" device for Valor, the Purple Heart and the Navy and Marine Corps Commendation Medal with "V" device for Valor for his service in Vietnam, according to his Marine biography.
He retired from the Marine Corps in October 1981 as a sergeant major, according to the biography. [Canley is the 300th Marine to receive the Medal of Honor.]
In an interview with the Ventura Country Star newspaper in July, Canley gave credit for his actions in Hue to the Marines who he served alongside.
"It's more about them than me," he told the local newspaper. "This is about the young Marines that sacrificed so much. I just happened to be their leader."
From Stripes .com. Reprinted here for educational purposes only. May not be reproduced on other websites without permission from Stars and Stripes.
Questions
1. The first paragraph of a news article should answer the questions who, what, where and when. List the who, what, where and when of this news item. (NOTE: The remainder of a news article provides details on the why and/or how.)
2. Why has Sgt. Major Canley been awarded the Medal of Honor? (What did he do and when?) Be specific.
3. What is the Medal of Honor? Be specific. (see "Background" below the questions for details)
4. a) What did Sgt. Canley's Navy Cross citation say about him?
b) What did John Ligato, one of the Marines who fought alongside Canley in Vietnam say about him?
c) How did Sgt. Canley react after hearing he would be awarded the Medal of Honor?
d) How would you describe his character, based on the answers above? (List at least 3 adjectives to describe Sgt. Canley's character.)
5. a) Think about how much you know about each of the following people. Why are they famous?
Mark Zuckerberg
Drake
Beyonce and Jay Z
Jeff Bezos
Taylor Swift
Colin Kaepernick
b) How many heroes of the Vietnam War can you name? From the Iraq or Afghanistan Wars? Or from the Korean War, Gulf War, WWII… Why do you think this is so?
c) Why is it important for Americans to know the stories of Sgt. Major John Canley and other soldiers like him?
CHALLENGE: In addition to Sgt. Canley's Medal of Honor to be awarded on October 17, Army Staff Sgt. Ronald J. Shurer II will receive the Medal of Honor on Oct. 1 for his actions as a Special Forces medic in Afghanistan in 2008. Do a search for stories on both of these heroes. Check out your own news source (where do you see news?) as well as the top sources: CNN, Fox, CBS, NBC, ABC, New York Times, etc. How well did each of these news organizations cover these stories?
Background
THE MEDAL OF HONOR:
The Medal of Honor is the highest military decoration awarded by the United States government.
It is bestowed by the President in the name of Congress on members of the United States Armed Forces who distinguish themselves through "conspicuous gallantry and intrepidity at the risk of his or her life above and beyond the call of duty while engaged in an action against an enemy of the United States." 
Due to the nature of its criteria, it is often awarded posthumously (more than half have been since 1941).

Members of all branches of the armed forces are eligible to receive the medal, and there are three versions (one for the Army, one for the Air Force, and one for the Navy, Marine Corps and Coast Guard).
The Medal of Honor is bestowed upon an individual by the passing of a Joint Resolution in the Congress; and is then personally presented to the recipient or, in the case of posthumous awards, to next of kin, by the President of the United States, on behalf of the Congress, representing and recognizing the gratitude of the American people as a whole.
Due to its honored status, the medal is afforded special protection under U.S. law.
As the award citation includes the phrase "in the name of Congress," it is sometimes erroneously called the Congressional Medal of Honor; however, the official title is simply the Medal of Honor. (from wikipedia)
Read about the Medal of Honor at history.army.mil/moh.html.
Read about U.S. Army Medal of Honor recipients at: army.mil/medalofhonor.
Resources
In 2017, Green Beret medic Gary Michael "Mike" Rose was awarded Medal of Honor for his heroic actions in 1970 during the Vietnam War
In 2013, two soldiers were awarded the Medal of Honor for the same daylong battle in Afghanistan on Oct. 3, 2009:
Army Capt. William D. Swenson also received the Medal of Honor in 2013 for his heroic actions on Sept. 8, 2009 in Afghanistan.
Daily "Answers" emails are provided for Daily News Articles, Tuesday's World Events and Friday's News Quiz.