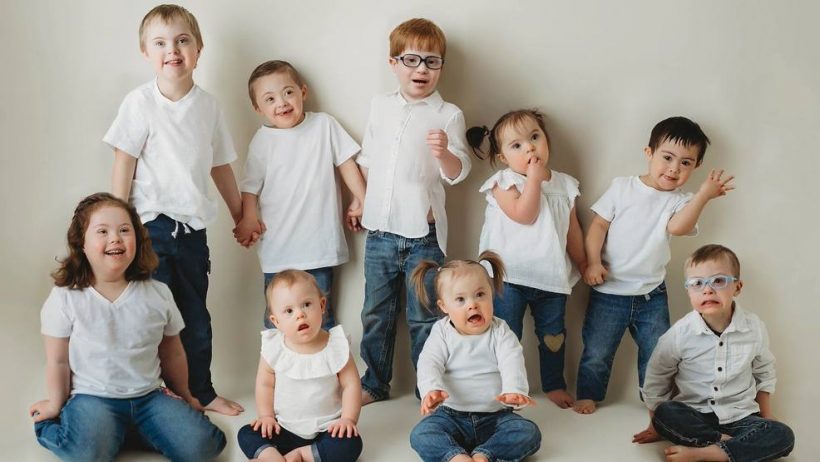 World Down Syndrome Day is intended to "create a single global voice for advocating for the rights, inclusion and well being of people with Down syndrome."
World Down Syndrome Day (WDSD), celebrated on March 21, is a global awareness day which has been officially observed by the United Nations since 2012.
The date for WDSD – the 21st day of the 3rd month of the year – was selected to signify the uniqueness of the triplication (trisomy) of the 21st chromosome which causes Down syndrome.
One of the best ways to celebrate World Down Syndrome Day is to educate at least one person about Down syndrome.
Jeanne Mancini, president of March for Life, wrote in a March 21 commentary:
As we celebrate World Down Syndrome Day, it's critical that we recognize the equal dignity and worth of our brothers and sisters with Down syndrome. …

The truth is that people with Down syndrome love life, are intensely happy, and their joy is a gift to our world.

Dr. Brian Skotko, a board-certified geneticist and director of the Down-syndrome program at Massachusetts General Hospital, in 2011 published findings that the overwhelming majority of those with Down syndrome are more than satisfied with their life and happy with themselves.

What's more, respondents overwhelmingly expressed love for their parents and siblings, and want expectant parents processing the news of their preborn infant's Down syndrome diagnosis to take heart and to think of their growing child in a positive light. …

Just because someone with Down syndrome is different from society's expectations doesn't mean their life is any less valuable. People find meaning in many different ways, and there is no one path to living a meaningful or productive life. …
Watch several news reports
Iowa Local 5 News report on World Down Syndrome Day 2021:
---
Utica, NY News Channel 2 report:
---
Ireland: Special Olympics athlete Pádraig O'Callaghan talks about sports and World Down Syndrome Day. (March 19, 2021)
---
Teachers talking about their students with Down Syndrome:
Questions
1. What is Down syndrome?
2. What is the date and purpose of World Down Syndrome Day?
3. What does March for Life president Jeanne Mancini want readers to understand about people with Down syndrome?
4. Consider the comments and observations made by people featured in the videos above. Takeaway is defined as: the lesson or principle that one learns from a story or event.  What is your takeaway from these videos?
5. The Canadian Down Syndrome Society found the most-asked questions on Google and asked 10 Canadians with Down syndrome to give their answers, knowing that they are the best people to answer these questions.  (Watch the videos at cdss.ca). Watch several/all of the responses.
Resources
Read about Down syndrome at ndss.org.
Read some previous posts:
Daily "Answers" emails are provided for Daily News Articles, Tuesday's World Events and Friday's News Quiz.