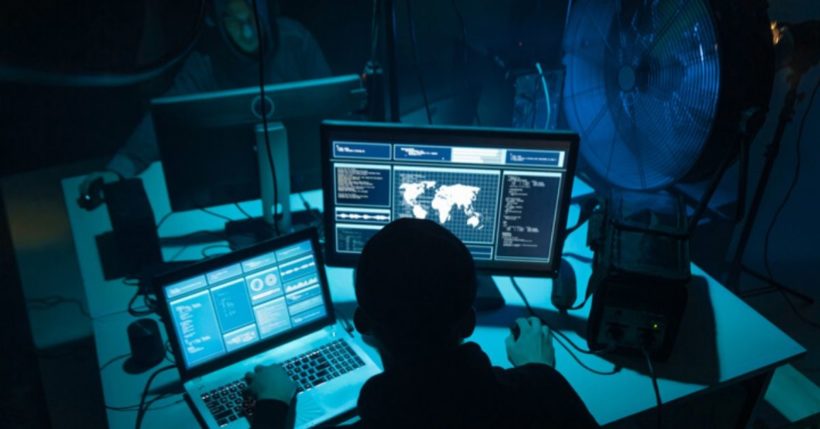 (India's WION) — From India's power grid to vaccine makers, Chinese hackers are allegedly targeting critical Indian infrastructure and assets, according to reports.
Two reports hint at potential cyber warfare by China but no breach has been detected by India till now.
India's power ministry said on Monday, it suffered no data breach or loss while no breach has been reported by the vaccine makers too. But the prospect of a cyber-attack from Chinese territory looks real.
The first attempt was allegedly made last year when Chinese troops hadn't de-escalated [in a clash with India at the border]. In a study, Recorded Future, an US cybersecurity company, has found that while the Indian and Chinese soldiers remained locked in an eyeball-to-eyeball conflict, Chinese hackers launched a cyber campaign against India's power grid, according to this report.
Chinese malware entered control systems that manage the supply of electricity across India. A high-voltage transmission substation was also targeted alongside a coal-fired thermal power plant.
Perhaps, the biggest claim is around a power outage that happened in Mumbai last year in October 2020. There was a widespread power outage in Mumbai. It lasted several hours, disrupted train services and threw life out of gear. Was China behind the blackout in Mumbai?
According to Recorded Future, this remains unsubstantiated but there is evidence to suggest that there was a coordinated effort to target Indian load dispatch centers. These centers reportedly serve as a link between power generation and transmission to consumers.
Recorded Future shared its findings with the Indian government. India's power ministry said in its statement on Monday that there wasn't any impact in functionality.
Along with this, news agency Reuters says Chinese hackers backed by the state targeted two Indian vaccine makers, Bharat Biotech and the Serum Institute of India, whose shots are being used for India's coronavirus vaccine program. Cyber intelligence firm Cyfirma has come out with this finding.
Chinese hacking group "Apt10" is said to be behind this. It is also known as "Stone Panda." It identified gaps and vulnerabilities in two areas i.e. IT infrastructure of the vaccine makers and their supply chain software.
The purpose behind the hack, according to experts, was quite clear. They wanted to steal intellectual property. This could possibly mean the [manufacturing process / production steps] to make the vaccines. Reportedly, Apt10 was actively targeting the Serum Institute of India, which has the license to produce the Oxford vaccine. The same shot is being used in India and supplied around the world under commercial contracts or grants.
Leading tech giants and their apps were banned by India after the clashes [between Chinese and Indian troops] at Galwan Valley. If these claims are indeed true, they are a proof of how China is weaponizing its tech know-how and how it is conducting cyber warfare.
Published at wionews .com on March 1, 2021. Reprinted here for educational purposes only. May not be reproduced on other websites without permission.
Questions
NOTE: Before answering the following questions, watch the video under "Resources" below.
1. List the who, what, where and when of the news item.
2. Two cybersecurity companies found evidence of Chinese hacking in recent months. Recorded Future found evidence suggesting what target? Be specific.
3. a) What did Cyfirma discover Chinese hackers attempting to infiltrate?
b) What is believed to be China's purpose for this hack?
4. Consider the role of the UN in the world (for which the U.S. contributes 22% of the total general funding from our taxpayer dollars.)
The purpose of the U.N. (from its website) is "to bring all nations of the world together to work for peace and development, based on the principles of justice, human dignity and the well-being of all people."
Consider the United Nations Security Council (UNSC), which is charged with "the maintenance of international peace and security."
The Security Council's powers, outlined in the United Nations Charter, include the establishment of peacekeeping operations, the establishment of international sanctions, and the authorization of military action.
There are 15 members of the Security Council, consisting of five veto-wielding permanent members (China, France, Russia, United Kingdom, United States) and ten elected members with two-year terms.
a) The Communist government of China, led by "President for Life" Xi JinPing, does not act like a responsible UN partner country, but rather as a rogue nation. Based on the ongoing, increasingly aggressive and antagonistic actions the Chinese government takes (and always denies) toward most other countries, including the U.S., India, Taiwan, Australia, Europe, etc., what should these countries do/say at the U.N. General Assembly to address this world threat? Is there anything we can/should do? Explain your answer.
b) Ask a parent the same question.
Resources
---
Watch a March 1, 2021 report from India's WION News:
Daily "Answers" emails are provided for Daily News Articles, Tuesday's World Events and Friday's News Quiz.