redo Jump to...
print Print...
(Compiled from AFP and BBC News) — Indonesia has invited Tesla boss Elon Musk to build a launch site for his SpaceX's rocket in the Southeast Asian country, pointing out the benefits of a location next to the equator, officials said.
"Indonesia has several areas located near to the equator," Jodi Mahardi, spokesman of Coordinating Maritime Affairs and Investment Ministry, told AFP on Monday.

"The cost of SpaceX's rocket launch will be lower because its satellite won't need any maneuvering to adjust its orbit to the equator," he added.
President Joko Widodo officially extended the invitation to the world's second-richest person in a telephone conversation on Friday.
Indonesia's space agency announced last year a plan to build its first spaceport on the island of Biak, off the north coast of the island of Papau and has been in talks with foreign partners. Its large-scale aerospace development needs international investors and SpaceX is one of the possible partners it has approached.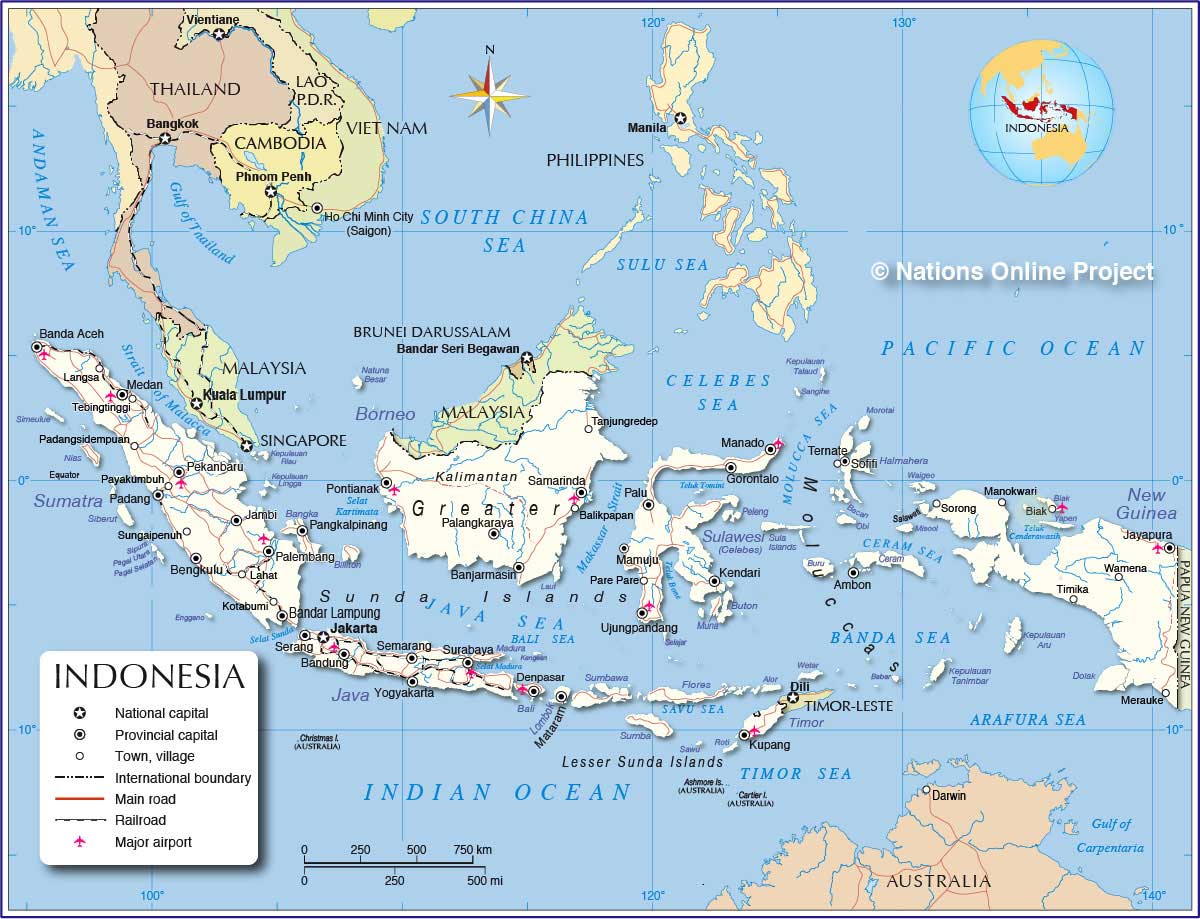 SpaceX last week launched a prototype Starship rocket from Texas which it hopes will be used for Mars missions. The rocket crashed on landing but Musk was upbeat, saying they got all the data they needed from the experimental flight.
Musk and Widodo, along with Coordinating Minister for Maritime Affairs and Investment Luhut B. Pandjaitan, also discussed investment opportunities for Tesla in Indonesia, according to a press statement.
The pioneering electric car company is reportedly eyeing Indonesia's large nickel reserves, a key component for its batteries.
"Tesla CEO Elon Musk responded to the invitation of Indonesian President Joko Widodo by planning to send his team to Indonesia in January 2021 to explore all the opportunities for this collaboration," the ministry statement said.
However, Mahardi said no exact date had been confirmed.
The south-east Asian country is already in talks with Mr. Musk's Tesla about a possible electric battery partnership.
One option to be discussed is building a plant in Central Java.
Indonesia is home to large deposits of copper, nickel and tin, and aims to become the world's biggest producer of electric vehicle batteries. [Lithium, nickel and cobalt are the key metals used to make electric vehicle batteries. An October 5 report noted, "While many companies are looking to secure lithium, cobalt, and graphite to produce batteries for electric vehicles, Tesla has been more concerned with nickel lately"].
"Nickel is the biggest challenge for high-volume, long-range batteries! Australia and Canada are doing pretty well. US nickel production is objectively very lame. Indonesia is great!" Mr. Musk tweeted earlier this year.
Tesla already has manufacturing presence in the region through its Shanghai gigafactory. The Chinese plant now makes around 250,000 cars a year.
Compiled from articles published by Agence FrancePresse at France24 on Dec. 14 and by BBC News on Dec. 13. Reprinted here for educational purposes only. May not be reproduced on other websites without permission.
Questions
NOTE: Before answering the following questions, read the info under "Background" below.
1. List the who, what, where and when of the news item.
2. How will SpaceX benefit from building a launch site in Indonesia, according to the government there?
3. How did Elon Musk respond to President Widodo's invitation to look into Indonesia as a launching pad for SpaceX?
4. a) What is Indonesia's goal for electric vehicles? – How would they achieve this?
b) How does Musk view this goal?
5. Consider the current SpaceX launch sites, which are all in the U.S. (see "Background" below). How do you think Americans working in/at/around these sites view the possibility of SpaceX using a location in Indonesia as a launch site?
Background
SpaceX launch facilities  As of 2020, SpaceX operates four launch facilities:
Florida: Cape Canaveral Space Launch Complex 40
California: Vandenberg Air Force Base Space Launch Complex 4E
Florida: Kennedy Space Center Launch Complex 39A
Texas: Brownsville South Texas Launch Site
SpaceX believes that they can optimize their launch operations, and reduce launch costs, by dividing their launch missions amongst the four launch facilities.
SpaceX COO Gwynne Shotwell stated in 2014 that "we are expanding in all of our locations" and "you will end up seeing a lot of SpaceX launch sites in order to meet the future demand that we anticipate." As of June 2016, SpaceX discussed preliminary plans to launch an average of 90 rockets per year after 2019. SpaceX have indicated that, depending on market demand, they may actually need another commercial launch site in addition to the Texas location.
In 2016, SpaceX signed a five-year lease to use a 53,000 square foot former Spacehab building at Port Canaveral, Florida. A new building nearby is also planned, and these facilities would be used to refurbish rockets.
In addition, SpaceX uses a suborbital test facility, the SpaceX Rocket Development and Test Facility in Brownsville, Texas.
SpaceX has indicated that they see a niche for each of the four orbital facilities currently in use or under construction, and that they have sufficient launch business to fill each pad, particularly so by the end of the decade if SpaceX business remains strong. (from wikipedia)
Daily "Answers" emails are provided for Daily News Articles, Tuesday's World Events and Friday's News Quiz.