redo Jump to...
print Print...
(Compiled from articles at Nikkei Asian Review and NY Post by Bob Fredericks) –  Japan is planning for a possible mass evacuation of the nearly 60,000 Japanese citizens currently living in or visiting South Korea in the wake of North Korea's latest nuclear weapons test.
"There is a possibility of further provocations," Japanese Prime Minister Shinzo Abe warned Monday, Sept. 4 at a meeting with lawmakers, the Nikkei Asian Review reported. "We need to remain extremely vigilant and do everything we can to ensure the safety of our people."
In response to North Korea's sixth nuclear test, Japan and the U.S. seek to ratchet up economic pressure on the rogue state through an oil embargo and other measures. But U.S. Defense Secretary James Mattis on Sunday [September 3] also said any threat to the U.S. or its allies "will be met with a massive military response — a response both effective and overwhelming."
There are approximately 38,000 long-term Japanese people living in South Korea, as well as another 19,000 or so tourists and other travelers.
"If the US decided on a military strike against the North, the Japanese government would start moving toward an evacuation on its own accord regardless of whether the American plans are public," a Japanese government source told the website.
Tokyo is developing an emergency plan that includes:
discouraging travel to South Korea
urging Japanese citizens there to evacuate
urging them to shelter in place if hostilities break out.
Should skirmishes erupt between the two Koreas, for example, the Japanese government would discourage all new travel to South Korea. At the same time, it would urge citizens already there to evacuate using commercial flights. Although the Japanese Embassy would help secure airline reservations, the government's role under this scenario would mainly be to provide information.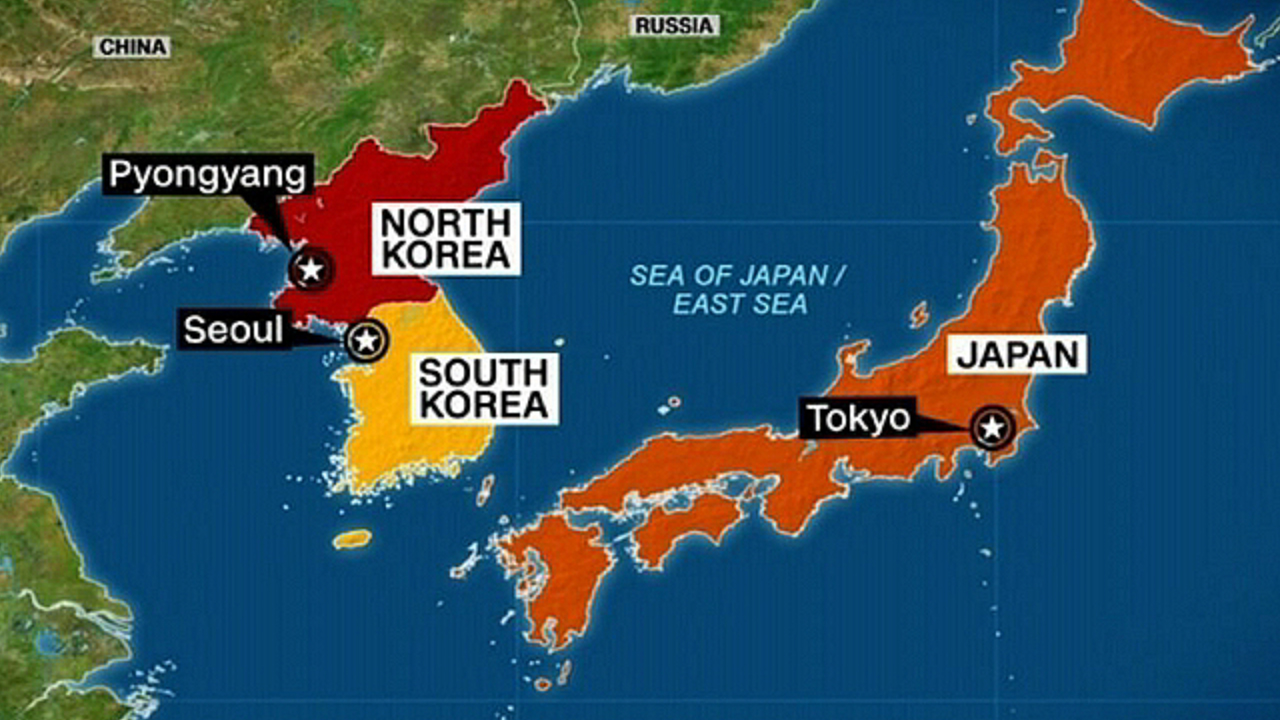 If Pyongyang launched a military attack that led to the closure of South Korean airports, the Japanese embassy would urge citizens still in the country to stay at home or move to a safer place in the South.
Japan would need to coordinate with South Korea under a shelter-in-place scenario.
Seoul has agreed to give Japanese citizens access to safe zones, such as designated subway stations, churches and shopping malls, according to a Japanese source. The Japanese government has already provided its citizens in South Korea with information on over 900 such facilities.
In the event of airport closures, the best option for Japanese citizens to return home would be by sea from the southeastern port city of Busan. The Japanese government is working to obtain cooperation from U.S. forces stationed in South Korea to transport evacuees across the country from Seoul to Busan.
The Japanese Self-Defense Forces (SDF) would need permission from South Korea's government to operate inside the country. Approval has not been forthcoming and could provoke a backlash from a South Korean public harboring historical grievances against their former colonial ruler Japan. But SDF vessels could help in ferrying Japanese citizens home from Busan.
Such a crises could make it easier for terrorists and other dangerous individuals to enter Japan disguised as returning citizens. The Japanese government aims to work with the U.S. to prevent such unlawful entry. One proposal would create a temporary holding area for returnees in Busan or Japan.
"We are looking at a range of responses" to a crisis on the Korean Peninsula, from securing evacuees and processing their entry to creating and operating holding facilities, as well as determining whether Japan is responsible for their protection, Abe had said at a parliamentary session in April.
Questions
1. List the following information for Japan: (see the CIA World FactBook website for answers)
a) capital:
b) location/the countries that share its borders:
c) the religious breakdown of the population:
d) the type of government:
e) the chief of state (and head of government if different):
f) the population:
2. List the who, what, where and when of this news item.
3. How will the government get Japanese citizens home should hostilities break out between North and South Korea?
4. a) What has the South Korean government agreed to do should attacks by North Korea force the airports to close?
b) What is Tokyo asking the U.S. to do in the case of airport closures?
5. a) What danger would Japan face should 60,000 citizens evacuate South Korea and return to Japan?
b) What does the Japanese government plan to do to address this potential problem?
6. How would the Japanese government notify the world that a U.S. military strike on North Korea is imminent?
7. Some people say North Korea will never attack us or our allies. Others say Kim Jong Un is a madman and will attack as soon as he has the capability. No one wants war. The Trump administration has persuaded the UN Security Council to impose economic sanctions on North Korea, and says they are working, but there are still countries that trade with NK despite the fact that all UN members must abide by the sanctions.
Secretary of State Rex Tillerson said this week that the U.S. strategy is to pursue a "peaceful pressure campaign." He also said,
"If our diplomatic efforts fail, though, our military option will be the only one left. But be clear: we seek a peaceful solution to this."
Ask a parent: What do you think the Trump administration should do? Should they put more pressure on China and Russia? Do more at the UN? If so, what? Please explain your answer.
Daily "Answers" emails are provided for Daily News Articles, Tuesday's World Events and Friday's News Quiz.