redo Jump to...
print Print...
(from France24) — Voter turnout in Friday's parliamentary elections in Iran was 42.57%, the lowest since since the country's 1979 Islamic Revolution, Iran's interior ministry said on Sunday – another possible sign of widespread dissatisfaction with the leadership and the state of the economy.
In comparison, turnout was nearly 62% in the 2016 elections. Turnout has consistently been above 50% since the country's Islamic Revolution more than four decades ago.
But voters had limited options on Friday's ballot, as more than 7,000 potential candidates had been disqualified, most of them reformists and moderates. Among those disqualified were 90 sitting members of Iran's 290-seat parliament who had wanted to run for re-election.
Iran's hard-liners won all 30 parliamentary seats in Tehran, state TV reported.
Iran's Supreme Leader Ayatollah Ali Khamenei and other senior officials had urged people to cast their ballots Friday as a show of resistance in the face of US sanctions that have plunged the economy into recession  [sanctions due to Iran's refusal to end its ongoing nuclear weapons program which is in defiance of the U.N.]
Reporting from Tehran, FRANCE 24's Reza Sayah said the Guardian Council's decision to bar around 90 sitting moderate or reformist lawmakers has led many Iranians to question whether Friday's vote was a legitimate democratic exercise.
"Analysts say this apparent purge of reformists is an indication that Iran's establishment is reshaping the government from one that was led by the moderates and reformists who wanted to open relations with the West…to one that now will be dominated by…hardliners who are going to take a much more firm stance against the US, implementing more anti-US policies, which doesn't bode well for what's left of the nuclear deal and improved relations with the West," noted Sayah.
[Under the Supreme Leader], Iranians have seen the price of basic goods skyrocket, inflation and unemployment rise and the local currency plummet since US President Donald Trump withdrew from the 2015 Iran nuclear agreement [that the majority of Americans opposed when President Obama signed it] and imposed tough sanctions [to get the leaders to give up their nuclear weapons program].

…Speaking to reporters shortly after he cast his ballot in Tehran Friday, Supreme Leader Ayatollah Khamenei noted that, "Anyone who cares about Iran's national interests should participate in the election."

…On the eve of the elections, state media aired a short clip showing votes transforming into torpedoes hitting enemy navy ships closing in on Iran.

Hessameddin Ashena, a senior adviser to President Hassan Rouhani, warned on Twitter that abstention "increases (among other things) the possibility of a military aggression."

The Guardian Council said it expected at least 50 percent of registered voters to cast ballots.

Many voters, however, voiced disinterest.
"We voted for Mr. Rouhani with a dream, and then we didn't achieve anything. So, in my opinion, people are not hopeful any more," said Mohammed, who spoke from his carpet shop and only gave one name. [Rouhani is portrayed as a moderate, but Iran experts at FDD do not agree. See "Background" below.]

"I honestly don't want to vote, because it won't fix our problems and is of no use, and this election is only a formality just so they can show to the world that they are chosen by the nation, while it is not so," said Pari Aghazadeh, a fashion designer.
Apart from the parliament, voters were also called upon to choose replacements for deceased members of the Assembly of Experts, a 88-strong clerical body that appoints and monitors the supreme leader.
(FRANCE 24 with AFP and AP)
Questions
NOTE: Before answering the following questions, read the info under "Background" and watch the video under "Resources" below.
1. List the who, what, where and when of the news report.
2. How does this election's voter turnout compare with previous years? What does the low turnout signify?
3. Who and how many candidates were disqualified from entering the election by Supreme Leader Ayatollah Ali Khamenei and his hardliners?
4. Iranian fashion designer Pari Aghazadeh said, "I honestly don't want to vote, because it won't fix our problems and is of no use, and this election is only a formality just so they can show to the world that they are chosen by the nation, while it is not so."
The regime ignores the will of its own people and governs with an iron fist, putting down dissent by murdering protesters.
a) How important do you think it is for the U.S. government to continue President Trump's policy of 'maximum pressure' on the Iranian regime to put an end to its quest for nuclear weapons and in a broader way to possibly effect positive change in Iran? — How effective do you think it will be if continued?)
b) Ask a parent the same question.
Background
What the people think of the regime:
The people of Iran have staged massive protests against the hardline government since 2017. A new round of nationwide peaceful protests began in November 2019 over the government's drastic increase in fuel prices. The government responded by imposing an Internet blackout, conducting mass arrests and killing protesters. From Wikipedia: Amnesty international reported government forces shot protesters dead from rooftops, helicopters, and at close range with machine gun fire, that the families of murdered protesters were threatened by the government from speaking to the media or holding funerals and that the government killed 1,500 Iranian citizens and tortures jailed protesters.
Read "Iran regime may have killed 1,000 citizens during protests" (Dec. 2019)
---
The bottom line:
Faced with increasing domestic unrest and Washington's ongoing maximum pressure campaign, Iranian authorities are looking to use the election to signal strength abroad by alleging popularity at home. If turnout is as low as expected, that will send the opposite message.
From "Iran's hardliners look to consolidate control in parliamentary election" by Behnam Ben Taleblu, Foundation for Defense of Democracies, Feb. 20
---
Why Does The Islamic Republic Of Iran Hold Elections?
(Feb. 21) — This week, the Islamic Republic in Iran will hold an unfree and unfair election for the 290 seats in its national parliament, the Islamic Consultative Assembly. Over the last four decades, on average, the regime has held one major election per year, all of which it rigged in more or less obvious ways. If the Islamist regime in Tehran is as authoritarian as its critics claim, why does it hold so many elections, and why does it let voters determine some of the outcomes?
In part, Tehran maintains a democratic façade to increase its prestige on the global stage. More importantly, the regime wants to keep alive millions of Iranians' hope that reform is possible without mass demonstrations or violence. The third and least understood motive for elections is to distribute power and wealth to regime loyalists while creating the impression that voters chose to do so, rather than the supreme leader, Ayatollah Ali Khamenei.
Spokesmen for the regime insist that it practices Islamic democracy. More sophisticated apologists concede that Iran's elections are less than free and fair, but evolving gradually in the right direction. Yet since the Islamists seized power in 1979, there has been no progress toward democratization. Instead, the regime has oscillated between pure dictatorship and what political scientists call a hybrid regime or competitive authoritarianism.
By handpicking the candidates for every election, the regime drastically narrows the range of competition. The 12 members of the Guardian Council approve safe candidates and disqualify numerous others, yet the Council is just a tool of the supreme leader; he directly appoints six of its members, while the head of the judiciary—himself appointed by the supreme leader—recommends the other six.
Competition also presents few risks because the Guardian Council must approve any measure passed by the Consultative Assembly before it becomes law. Khamenei has further restricted the power of elected officials by creating parallel institutions and transferring executive and legislative power to them. Additionally, through a sham privatization process Khamenei has transferred billions of dollars of assets, previously controlled by the executive branch, to the Islamic Revolutionary Guards Corps (IRGC) and his own business empire. (Read more of this article, by Saeed Ghasseminejad, Feb. 21 at FDD.org)
---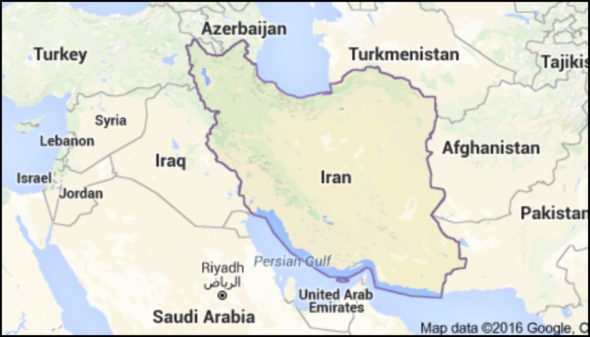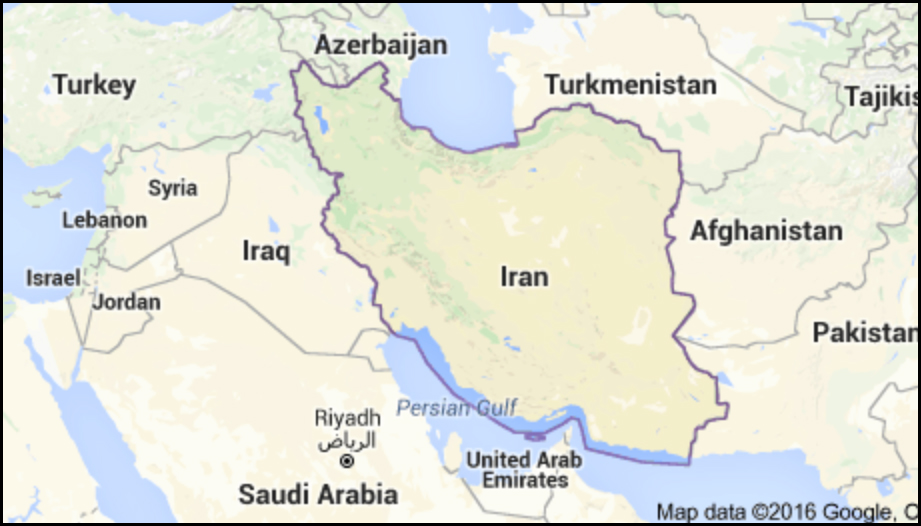 Resources
From CBS News, Feb. 23:
Daily "Answers" emails are provided for Daily News Articles, Tuesday's World Events and Friday's News Quiz.