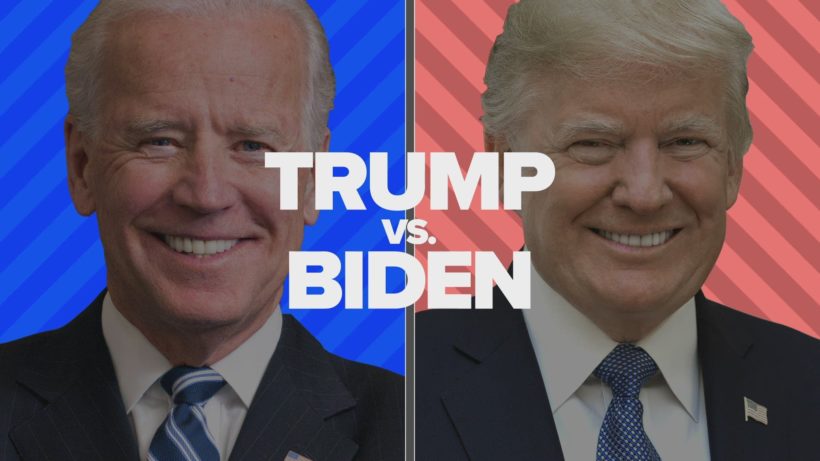 (Compiled from NBC, ABC, AP, WTSP…) – Following President Trump's return home on October 5 after being treated in the hospital for Covid-19, the Commission on Presidential Debates announced that the second (Oct. 15) debate would be held virtually due to a need "to protect the health and safety of all involved with the second presidential debate."
After first declining to participate in a virtual debate, the president called for the Commission to hold the debate as scheduled once his doctor said he would be cleared to hold public events beginning last Saturday.
The Commission said it would not reverse its decision not to have the candidates on stage together, citing an abundance of caution with health concerns…
After the president declined to participate in a virtual debate, the Commission announced it was canceled.
On Oct. 8, ABC News announced they will host a live town hall with former Vice President Biden on October 15 from 8 to 9:30 p.m. ET at the National Constitution Center in Philadelphia, moderated by ABC News Chief Anchor George Stephanopoulos. [George Stephanopoulos is a former Communications Director and advisor to Democrat President Bill Clinton].  Mr. Biden will receive questions from undecided voters. A 30 minute analysis by ABC political commentators will follow.
ABC notes, "this town hall will allow voters the opportunity to ask the former vice president the questions most important to them."
ABC added that the live town hall "will be held in accordance with state and local government health and safety regulations, as well as guidelines set forward by health officials."
On October 14, NBC News announced that "Today" anchor Savannah Guthrie* will moderate a one-hour town hall between President Trump and Florida voters in Miami starting at 8 p.m. ET on Thursday. The president will receive questions from both Trump supporters and Biden supporters.  [*Guthrie is married to Michael Feldman, who worked for Democrats Bill Clinton/Al Gore during the Clinton Administration and was a senior adviser and traveling chief of staff to VP Gore.]
NBC said Thursday's event will take place outdoors at the Pérez Art Museum in Miami in accordance with Covid-19 guidelines; Trump and Guthrie will be placed 12 feet apart from each other and the audience. The audience will also be socially distanced and required to wear masks, answer a symptoms questionnaire and take a temperature check before entering the outdoor venue. Every NBC News staffer will be tested on site in Miami.
NBC said Wednesday that the network had received a statement from Clifford Lane, clinical director at the National Institutes of Health, stating that he and Anthony Fauci, the nation's leading infectious diseases expert, had reviewed Trump's latest medical data, including a PCR (nasal swab) test collected on Tuesday, and concluded "with a high degree of confidence" that Trump is "not shedding infectious virus."
White House physician Sean Conley said Monday that Trump had tested negative for the coronavirus on consecutive days using an antigen test.
Trump and Biden are still currently scheduled to face off in another debate on Oct. 22 at Belmont University in Nashville. The event was originally set to be the third debate between the candidates but is now expected to be the second and final presidential debate.
Vox points out that the dueling town hall events will set up competition between both the candidates and networks for viewership ratings.
Both town halls will begin at the same time but Mr. Biden will have the last word.
The ABC event will last 90 minutes with an additional half hour of analysis.
Mr. Trump's town hall on NBC is scheduled for one hour.
(Compiled from NBC, ABC, the Associated Press, WTSP Tampa Bay10 and Syracuse .com)
Questions
1. a) Why did the Commission on Presidential Debates decline to reschedule the 2nd debate once the president was declared free of coronavirus by doctors?
b) Do you agree with this decision? Explain your answer.
2. a) Why do you think President Trump did not want to participate in a virtual debate (where the candidates would participate remotely from separate locations but the questioners would still be with moderator Steve Scully of C-SPAN in Miami as previously planned.)?
b) Do you agree? Explain your answer.
3. a) What group of voters will ask questions of former Vice President Biden?
b) What group of voters will ask questions of President Trump?
4. What assurances have ABC and NBC given that their town hall events will be safe? Be specific.
5. Which town hall will you watch live? Explain your answer.
CHALLENGE: Watch both town halls in their entirety (not just clips).
a) List the questions asked of each candidate by the participating voters.
b) For each question, was it framed to allow voters to gain a better understanding of where the candidate stands on each issue? Explain.
c) How did the candidate answer each question? Did the answer give you more information on where the candidate stands on the issue, or if he did he sidestep a question, why do you think he did?
d) What did you think of the moderator for each town hall?
e) What is your overall reaction to each town hall? Did it change your mind one way or another about either candidate?
Resources
Watch a brief Wednesday, Oct. 14th news report:
Daily "Answers" emails are provided for Daily News Articles, Tuesday's World Events and Friday's News Quiz.