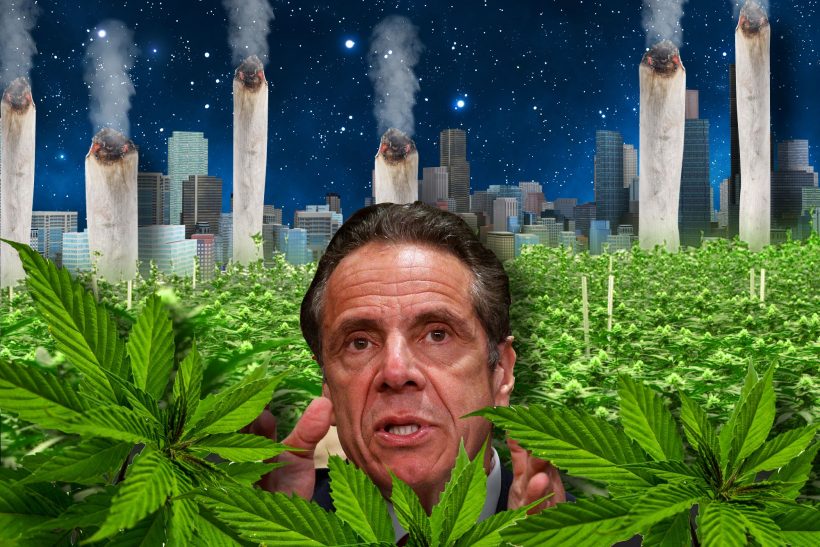 redo Jump to...
print Print...
After opposing the legalization of recreational marijuana for years, (saying it was a 'gateway drug') New York's Democratic Gov. Andrew Cuomo on Wednesday signed a bill into law allowing for recreational use, etc.
Watch the interview below between Kevin Sabet, author of "Smokescreen: What the Marijuana Industry Doesn't Want You to Know" and president of Smart Approaches to Marijuana, an organization opposed to marijuana legalization and commercialization and Robby Soave, a senior editor at Reason, the well-known libertarian magazine.
Watch a March 31, 2021 discussion on Greg Kelly Reports:
---
1. What point does Kevin Sabet make about the potency of today's marijuana?
2. Mr. Sabet also notes that marijuana is a commercialized industry. What industry does he say is involved with the commercial sale of marijuana where states have legalized it?
3. The NIH (National Institutes of Health) is the primary U.S. government agency responsible for biomedical and public health research. What did a large NIH study just published reveal about the marijuana addiction rate in young people?
4. How did Robby Soave respond to Mr. Sabet's initial assertions – what did he say about the role of government in prohibiting marijuana use?
5. Mr. Sabet noted that marijuana supporters are making this into a legalize or criminalize choice.
a) What point does he make about this?
b) What question does he ask Mr. Soave?
c) What do you think of Soave's response?
6. a) How does Mr. Sabet refute Mr. Soave's argument?
b) What do you think of Sabet's response?
7. Newsmax host Greg Kelly notes that "law enforcement is not ready for the driving part" of legalizing recreational marijuana.
Soave asserts that widespread alcohol use by adults can occur without significant issues, that "whatever argument you make against (drugs) you can make against alcohol – and it's far more deadly."
How does Kevin Sabet refute this argument?
8. SND editors' opinion:
The legalization of recreational marijuana is a bad idea promoted by state elected officials who are looking at the huge tax dollar potential and have no regard for the harm this will do to individuals and society.
Who do you think makes the better argument: Kevin Sabet or Robby Soave? Explain your answer.
Background
New Mexico's Democratic Gov. Michelle Lujan Grisham called a special legislation this week to push for legalization of marijuana to establish a new source of state income (marijuana taxes). The legislature, in which Democrats hold the majority in both houses, approved the bill on Thursday.
Virginia's legislature, in which Democrats hold the majority in both houses, moved to legalize possession of small amounts by July after Democratic Governor Ralph Northam proposed moving up the legalization of simple possession of marijuana to July rather than wait until 2024.
---
What is the difference between decriminalizing marijuana and legalizing marijuana?
Decriminalize means to remove or reduce the criminal classification or status of;  especially, to repeal a strict ban on something while keeping it under some form of regulation (merriam-webster)
Legalize means to make something legal that was previously against the law.
---
Read previous articles:
Daily "Answers" emails are provided for Daily News Articles, Tuesday's World Events and Friday's News Quiz.