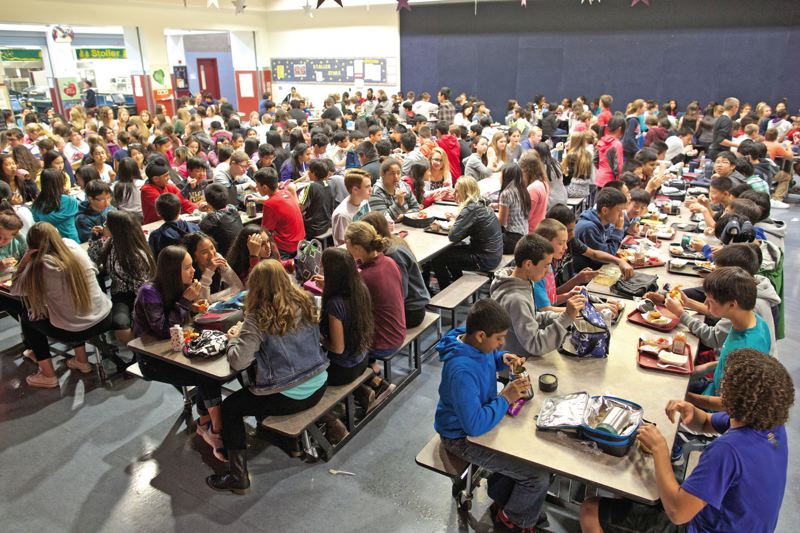 (by Bob Jones, ABC News5 Cleveland) COPLEY, Ohio — Food delivery services like Uber Eats, Grubhub and DoorDash are growing in popularity for people who want their favorite restaurant meals brought to them.
Orders are largely placed on apps, drivers pick up the food and deliver the goods to a home or office.
But school leaders at [Ohio's] Copley Fairlawn Middle School created a new policy surrounding the services after two parents used Uber Eats to deliver lunches to their children through the school office last week.
In a letter sent home to parents, Associate Principal Dyan Floyd said the office already gets about 20 to 30 drop offs a day for things like shoes, assignments, permission slips and gym clothes.
"Having lunch delivered to the school through any food service is not allowed," Associate Principal Dyan Floyd wrote in a letter to parents.
Floyd and another Associate Principal John Callaway said allowing the deliveries to continue at the office would cause a disruption and that deliveries by unknown drivers creates security concerns.
"There are a lot of things going on in the world today," Callaway said. "Safety and security is the most important thing here besides a student getting their education."
Floyd said policies are in place to ensure that kids don't go hungry if they forget their lunch or money.
"Our students are always able to charge a lunch, put a lunch on an account. They don't have to have any money," she said.
The policy is only in place for the middle school, but Floyd expects the district to consider it for other buildings.
News 5 emailed Uber for comment, but a response was not received as of Monday afternoon.
Published at news5cleveland .com. Reprinted here for educational purposes only. May not be reproduced on other websites without permission from ABC News5 Cleveland.
Questions
1. Why did the administration at Ohio's Copley Fairlawn Middle School create a new policy on food delivery services? (What occurred that led to the new policy?)
2. How do administrators explain the reason for the ban? (For what two reasons have they implemented the ban?)
3. What assurance did AP Dyan Floyd give to parents should their kids forget to bring their lunch?
4. Watch the video under "Resources" below. Should schools allow food delivery services? What if tens or hundreds of kids' parents had their lunches delivered? Explain your answer.
5. Ask a parent to answer question #4. Discuss your answers.
Resources
Watch a news report:
Daily "Answers" emails are provided for Daily News Articles, Tuesday's World Events and Friday's News Quiz.