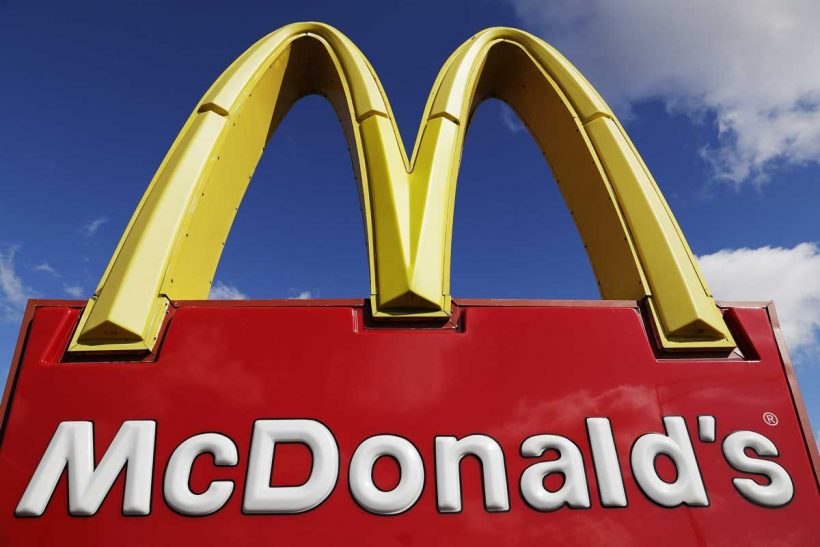 redo Jump to...
print Print...
A franchisee is an individual who purchases the rights to use a company's trademarked name and business model to do business. The franchisee purchases a franchise from the franchisor. The franchisee must follow certain rules and guidelines already established by the franchisor, and in most cases the franchisee must pay an ongoing franchise royalty fee to the franchisor.
The most recent Covid relief bill adds $300 per week in federal payments (until Labor Day, Sept. 6, 2021) on top of the amount an unemployed person receives from state unemployment.
---
(by Kate Taylor, Business Insider) — A McDonald's in Florida is paying people $50 just to show up for a job interview. But it's still not attracting many applicants.
Blake Casper, the franchisee who owns the restaurant, told Insider that a general manager and supervisor came up with the idea for the interview reward after he told them to "do whatever you need to do" to hire workers.
"At this point, if we can't keep our drive-thrus moving, then I'll pay $50 for an interview," said Casper, who owns 60 McDonald's restaurants in the Tampa, Florida area.
The [federal government's] enhanced unemployment benefits, has [had a negative impact on] the number of applicants, according to Casper. He said that it hasn't been this difficult to hire workers since the late '90s.
At the same time, Casper said, McDonald's business is booming, thanks to the successful launch of the chicken sandwich and customers spending more freely post-stimulus check.
"It's a perfect storm right now," Casper said.  "You've got a lot of people with a lot of money, and they're out there shopping," he added. "And then, on the flip side, we're scrambling for help."
Casper said that, to his surprise, offering people $50 simply to come in for an interview still has not convinced many people to apply for jobs. He has found more success with referral programs, signing bonuses, and allowing people to apply via text message. Last week alone, his 60 restaurants hired 115 new workers.
The labor shortage is also forcing Casper and other franchisees to raise wages. Casper said he is considering raising starting wages from $12 — [which is already $3 above Florida's minimum wage of $9 an hour] — to $13, in an effort to attract more employees.
"The biggest challenge out there is the federal government and the state government are going to continue with this unemployment, because that is truly creating the incentive to not work right now," Casper said. "And, how do you blame somebody? You can make more money on unemployment — and so, we've got to be at least above that."
A March survey by the National Federation of Independent Business found that 42% of small business owners said they had job openings that they could not fill.
"We are struggling to get people," a different McDonald's franchisee told Insider.  "I don't have enough [employees]," said the franchisee, who was granted anonymity to speak frankly about the situation. "Can't get enough. Wish I had enough."
…McDonald's told Insider that locations across the US are hiring, and that the chain typically ramps up recruitment efforts leading into the summer. This week, the company hosted a system-wide webcast to discuss best practices in staffing [hiring new employees].
The lack of workers has [caused] some franchisees at McDonald's and other chains to delay reopening indoor dining rooms, which closed during the pandemic.
"It's just craziness out there," said John Motta, a Dunkin' franchisee who serves as chairman of the Coalition of Franchisee Association. "People are closing early, people are not opening lobbies."

"This is the COVID of 2021," Motta added. "This is the pandemic of 2021 — lack of people to work."
Published at businessinsider .com on April 16. Reprinted here for educational purposes only. May not be reproduced on other websites without permission.
Questions
1. Why did McDonald's franchisee Blake Casper offer $50 to people to show up for a job interview in one of his Tampa, Florida stores?
2. How successful was this initiative?
3. What other 3 methods has Mr. Casper found more successful in attracting employees?
4. a) What does Mr. Casper believe is the reason he is unable to find enough employees?
b) What is your reaction to this problem?
c) Ask a parent the same question.
5. a) What next steps will Mr. Casper and other franchisees take?
b) Do you think this will succeed in attracting more employees? If you live(d) in the area, would you apply for a job at that wage? Why or why not?
6. Why should people who would have applied for a job at McDonalds (or Dunkin, etc.) if not for the extra unemployment they receive from the federal government, do so instead of sitting at home collecting unemployment?
7. Do you think all teens should hold part-time jobs at 16 or earlier? Explain your answer.
CHALLENGE: Read a commentary by economist Walter Williams "McDonald's Has Had Its Share of Famous Employees" and answer the questions.
Daily "Answers" emails are provided for Daily News Articles, Tuesday's World Events and Friday's News Quiz.