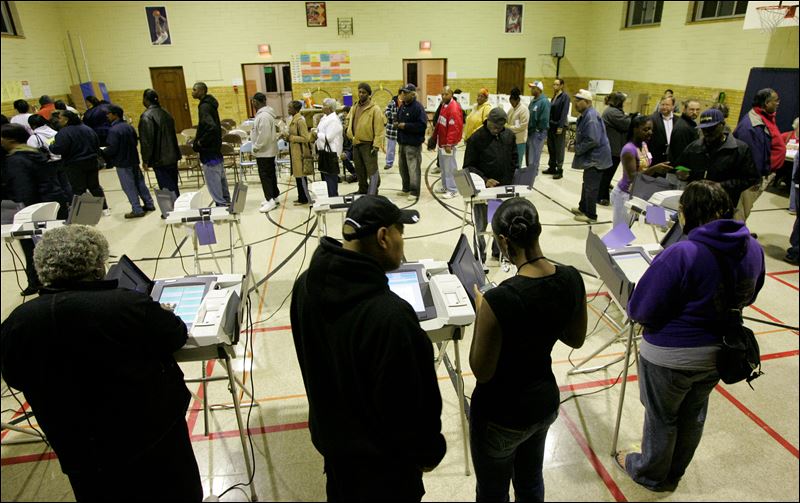 redo Jump to...
print Print...
(by Max Greenwood, The Hill) – A federal appeals court in New Orleans on Tuesday gave Texas its approval to use a revised version of the state's voter identification law during its November election, Politico reported.
A panel of the 5th Circuit Court of Appeals in New Orleans voted 2-1 Tuesday to stay a lower judge's ruling, which blocked the state from enforcing a…voter ID measure, known as Senate Bill 5 (S.B. 5).
U.S. District Judge Nelva Gonzales Ramos ruled last month that the voter identification measure was enacted with the intent to discriminate against black and Hispanic voters.
S.B. 5 was passed by the Texas legislature earlier this year in response to a court ruling that the state's original measure, Senate Bill 14, was too restrictive and racially motivated. That law requires registered voters to present one of seven forms of government-issued photo ID in order to cast a ballot.
S.B. 5, however, created alternatives for voters who said they could not "reasonably" obtain one of the forms of ID outlined in the initial bill.
The judges on Tuesday said that Ramos had failed to consider S.B. 5 in light of whether it fixed the problems with S.B. 14, as the 5th Circuit had ordered in an earlier ruling.
"The State has made a strong showing that it is likely to succeed on the merits. S.B. 5 allows voters without qualifying photo ID to cast regular ballots by executing a declaration that they face a reasonable impediment to obtaining qualifying photo ID," Judges Jerry Smith and Jennifer Elrod wrote on Tuesday in the joint order provided by Politico.
"The State has made a strong showing that this reasonable-impediment procedure remedies plaintiffs' alleged harm and thus forecloses plaintiffs' injunctive relief."
Reprinted here for educational purposes only. May not be reproduced on other websites without permission from The Hill. Visit the website at thehill .com.
Questions
1. The first paragraph of a news article should answer the questions who, what, where and when. List the who, what, where and when of this article. (NOTE: The remainder of a news article provides details on the why and/or how.)
2. On what grounds did U.S. District Judge Nelva Gonzales Ramos block Texas's revised voter identification law (SB 5) last month?
3. a) For what reason did the Texas legislature replace SB 14 with SB 5?
b) How does SB 5 remedy the problem the court had with SB 14?
4. How did the judges from the 5th Circuit Court of Appeals explain their ruling on Tuesday?
5. a) Do you think Texas has made a reasonable accommodation for voters to obtain ID in the revised SB 5? Explain your answer.
b) Republicans say voter identification is necessary to prevent voter fraud. They present statistics showing that people who are deceased have voted, that people with fake names vote, that people vote in two different locations and that in various locations, more people vote than are eligible to vote in that district. (See "Background" below)
Democrats say identification should not be required to vote because it causes voter disenfranchisement (voter suppression). In other words, Democrats say that requiring a citizen to show identification when voting unfairly prevents minorities from voting as they are unable to obtain a valid identification and/or will be intimidated into not voting. They say that requiring citizens to show proof of identity prohibits people who don't have a driver's license, passport, or other photo ID, from voting. They also point to the fact of voter intimidation/suppression in the South in the century after the Civil War.
Read the Texas voter law provisions and "How to obtain a voter ID card in Texas"
With whom do you agree? Explain your answer.
6. a) In what situations do people currently have to show ID? (List at least 8)
b) Ask a parent: In what situations do you currently have to show ID?
c) Do you think citizens should be required to show photo ID in order to vote? Explain your answer.
7. a) Do you think voter ID laws will improve or harm the integrity of elections? Explain your answer.
b) Voter ID requirements are not uncommon. Currently 33 US states enforce identification rules before allowing citizens to vote in person and that number is continuing to rise. Do you think all states should implement ID requirements for voters? Explain your answer.
Background
"At least 3.5 million more people are on U.S. election rolls than are eligible to vote.
Under federal law, the 1993 National Voter Registration Act and the 2002 Help America Vote Act require states to maintain accurate voter lists. Nonetheless, some state politicians ignore this law. Others go further:
Governor Terry McAuliffe (D., Va.) vetoed a measure last February that would have mandated investigations of elections in which ballots cast outnumbered eligible voters.
…and when Florida's GOP governor Rick Scott tried to obey these laws and update Florida's records, including deleting 51,308 deceased voters, then-President Obama's Justice Department filed a federal lawsuit to stop him. Federal prosecutors claimed that Governor Scott's statewide efforts violated the 1965 Voting Rights Act, although it applies to only five of Florida's 67 counties.
The Election Integrity Project of Judicial Watch — a Washington-based legal-watchdog group — analyzed data from the U.S. Census Bureau's 2011–2015 American Community Survey and July's statistics from the federal Election Assistance Commission. The latter included figures provided by 38 states.
My tabulation of Judicial Watch's state-by-state results yielded 462 counties where the registration rate exceeded 100 percent. There were 3,551,760 more people registered to vote than adult U.S. citizens who inhabit these counties."  (Aug. 11, 2017 by Deroy Murdock at NR)
---
From VoteTexas.Gov – Acceptable forms of photo ID:
Texas driver license issued by the Texas Department of Public Safety (DPS)
Texas Election Identification Certificate issued by DPS
Texas personal identification card issued by DPS
Texas license to carry a handgun issued by DPS
United States military identification card containing the person's photograph
United States citizenship certificate containing the person's photograph
United States passport
With the exception of the U.S. citizenship certificate, the identification must be current or have expired no more than 4 years before being presented for voter qualification at the polling place.
Election Identification Certificates are available from DPS driver license offices during regular business hours. Find mobile station locations here.
Here is a list of the supporting forms of ID that can be presented if the voter does not possess one of the forms of acceptable photo ID and cannot obtain one due to a reasonable impediment:
Valid voter registration certificate
Certified birth certificate (must be an original)
Copy of or original current utility bill
Copy of or original bank statement
Copy of or original government check
Copy of or original paycheck
Copy of or original government document with your name and an address (original required if it contains a photograph)
After presenting a supporting form of ID, the voter must execute a Reasonable Impediment Declaration.
---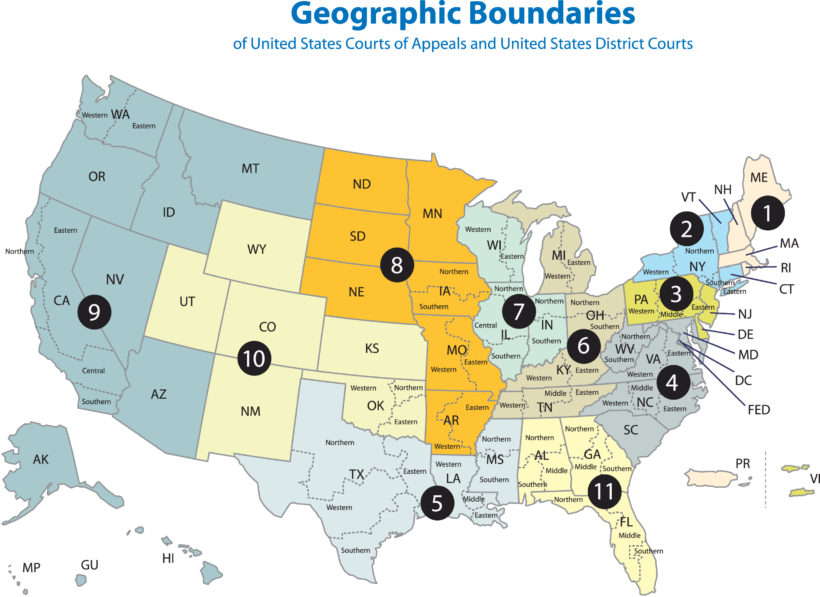 Daily "Answers" emails are provided for Daily News Articles, Tuesday's World Events and Friday's News Quiz.