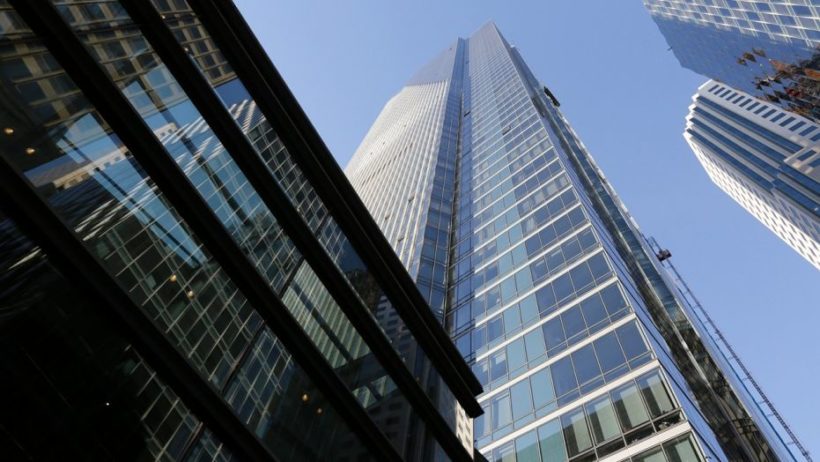 (CBS, Nov. 2, 2017) – Since its foundation was poured in 2006, the Millennium has sunk 17 inches and tilted 14 inches to the northwest. The posh residence was once touted as the best in the city and its units commanded millions from the likes of tech titans and the city's former pro quarterback, Joe Montana.
Pat and Jerry Dodson were enthusiastic buyers. They say they were euphoric over their new home until the news broke about the sinking. Jerry, a lawyer and engineer, now makes a daily trip to the basement to check on the spread of cracks in the walls. "There's enough of them, a spider web of cracks… that you have to be concerned about what's going on underneath…I've been told by structural and geotechnical engineers that I should be watching." …
Millennium Tower was built to code, but some engineers now say that because the building is made of concrete and heavier than a steel building, its foundation should have been driven deeper, all the way to bedrock, to prevent sinking. An interesting array of suggestions about how to fix the tower have been floated around town; they include freezing the ground beneath in perpetuity or lopping off the top 20 floors to decrease its weight. More likely, say engineers, the foundation will have to be strengthened by new piles that reach down to bedrock.
Meanwhile the tech-fueled building boom in San Francisco continues unabated and "bedrock" has become the new watchword to developers. In an ironic reference to Millennium's troubles, tech giant Salesforce, whose headquarters was recently completed across the street, proudly tweeted that it was resting on "Bedrock Baby!"
---
Watch a Nov. 5, 2017 CBS 60 Minutes report: