By The Editors of WorldMag.com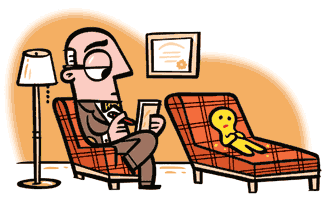 Cookie controversy
First he has a gender. Then it doesn't. Finally the Gingerbread Man is back to being male. Council bureaucrats from Lancashire County, U.K., ordered 400 schools to alter menus in order to de-gender gingerbread men from the dessert listings. The move was reflected on weekly menus published by the schools, which renamed the cookies gingerbread people rather than men. "I am all for anti-discrimination but this is a pudding. The gingerbread man is a character from a rhyme in a book, for goodness sake," one mother told the Daily Mail. The decision was quickly reversed.
Road to recovery
One Boise student recently found his stolen car in perhaps the last place he'd expect to find it: his intended destination. On Nov. 11, Tyler Scoggins left his car running unattended in order to defrost the windows before heading to his classes at Boise State University. But when Scoggins wanted to leave for school, his car was gone. After quickly filling out a police report, Scoggins caught a ride to the university with his mother. But the pair hit traffic right near campus-traffic caused by nearly a dozen police cars gathered around his stolen vehicle. Even before Scoggins arrived at school, police had spotted the missing vehicle and arrested two alleged car thieves. "It was actually parked right next to my next class," the student told KTVB. "So, I just put a couple quarters in the parking meter, and went to class."
Show him the money
Bad: A New York City car service driver swiped a visiting businessman's credit card information in July 2008 and used it to make large purchases. Worse: Despite having nearly $800,000 in fraudulent charges billed to his American Express card, the Hong Kong businessman didn't notice he was being bilked. The problems for feng shui master Tony Chan began when he arranged a car service to take him 13 miles from New Jersey's Teterboro Airport to Manhattan. But so rich is Chan-his home in Hong Kong is worth $30 million-he simply did not notice the strange charges showing up on his card despite their $794,986 price tag. Now, after having been alerted by a third party, Chan has finally pressed charges against Queens, N.Y., resident Peter Rahhaoui, who authorities say perpetuated the fraud.
Rat relocation
After being featured on the A&E documentary series Hoarders, close to 1,000 rats are now up for adoption in San Jose, Calif. The rats were discovered living in a house belonging to someone featured on the A&E show about people who are compulsive hoarders. The Humane Society of Los Angeles transported the rats to a pet shop whose owner agreed to house temporarily 1,000 rats while animal welfare officials seek to find new homes for the rodents.
Draw play
Fayette County, Pa., constables Hubie Coleman and Rocky Younkin spend their shifts knocking on doors, serving warrants, and hauling individuals to a district court. But getting people actually to open the door has been a problem for the two constables. "One guy told us he wouldn't come outside because of our car," Coleman told the Daily Courier, noting their cruiser looks very much like a police car. So the pair borrowed a van painted in Pittsburgh Steelers livery to see if that would draw perps out of their homes. "We sit outside and lay on the horn, and they come out. They're interested and curious," Coleman said. "It's been working great." But maybe too great. Local press attention to the Trojan van has blown the duo's cover, leaving them to look for a fresh façade.
Watch the news report here: