By The Editors of WorldMag.com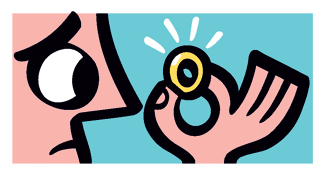 Mistaken identity
Robbers who broke into a Toledo, Ohio, jewelry store on Nov. 13 must have thought they hit the jackpot as they took off with gold rings that appeared to be worth thousands of dollars. What they really took, however, were brass rings-display samples made to look like gold rings locked away elsewhere. The estimated worth of the brass rings, according to store owner Henry Triplett: 25 cents.
Saucy secret
The secret couldn't have stayed bottled up forever. The daughter of a former Lea & Perrins employee says her father stumbled upon an original recipe of the famed Worchestershire Sauce a few years ago when he discovered one version accidentally pitched into the dumpster at a Lea & Perrins facility in Worcester, U.K. Now, Brian Keogh's daughter, Bonnie Clifford, is having the note with the recipe tested to see if the recipe dates to the mid-19th century as many believe. The British company first commercialized the zingy sauce in 1837 and company tradition indicates no single person has known the entire recipe.
Record race
If nothing else, organizers of a charity run in Denver now have a record under their belt. Guinness World Records will review the run, but it appears that the Oct. 31 Denver Gorilla Run will work itself into the record book for organizing the most people into gorilla costumes at one time. More than 1,000 people showed up to run the 3.5-mile course in gorilla costumes and help raise money for the Mountain Gorilla Conservation Fund.