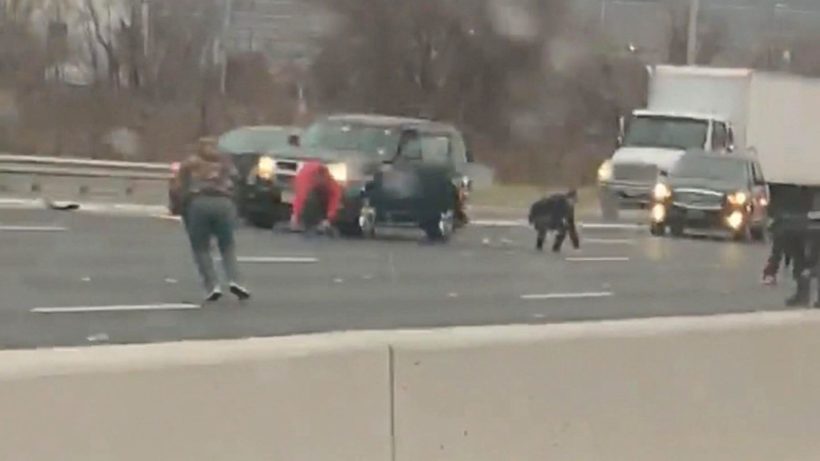 (NJ12, Dec. 14, 2018) East Rutherford, New Jersey –  Police say more than half a million dollars spilled from an armored truck onto a highway near MetLife Stadium Thursday morning, and nearly $300,000 remains missing.
The swirling cash led drivers to stop their vehicles and hop out on the highway to gather the money. There were two car crashes as a result.
"I couldn't believe it, I saw it, and then even when I saw it I couldn't believe it," says East Rutherford Police Capt. Phil Taormina. "In my 24 years here I've never seen anything close to that."
East Rutherford police say that Brink's workers and other motorists recovered about $205,000 from the roadway. Five people turned in about another $11,000.
One of them was Brooklyn resident Joe La, who showed up at the East Rutherford Police Headquarters Friday with four $5 bills that he picked up.
"I just feel like touching the money, that's all. I see everybody grab it and I just want to touch it. But I don't want to get in trouble, so I give it back," La says.
But police say that not everyone is as honest as La and they are asking whoever picked up some of the money to return it. Police also ask anyone with video of the frenzy to contact them.
"The money is not legally theirs, it belongs to Brinks while it's in transport, so in New Jersey it would be considered theft of mislaid goods," Taormina says.
People who took the money can return it for the time being with no questions asked.
"But as detectives identify people, that opportunity will go away," Taormina says.
Police say that none of the bills that fell off the truck were marked. They are reviewing video to identify people who took the money, but say that proving a case against them could be difficult.
Resources
News 12 NJ report:
---
From a commuter bus heading in the opposite direction: