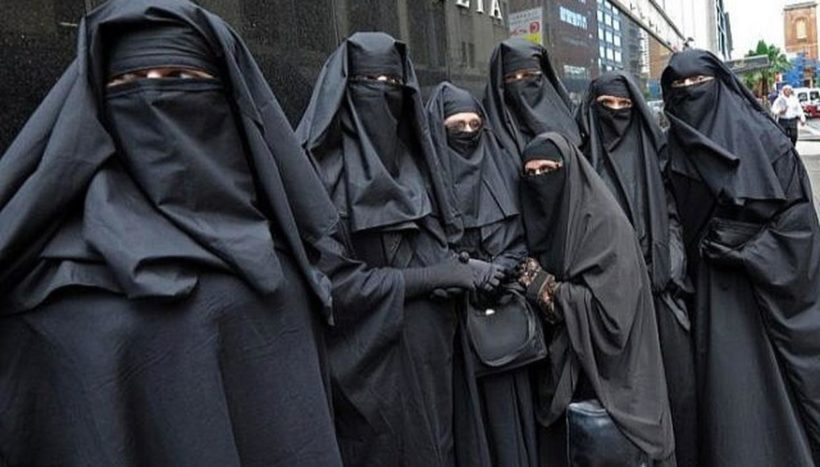 redo Jump to...
print Print...
(by Christen McCurdy, UPI) — Sri Lanka's public security minister signed a cabinet order Friday seeking approval to ban burqas and other face coverings in public places.
Sarath Weerasekara told the BBC the order needs parliamentary approval to go into effect, but officials say they expect the ban to be implemented very soon.
Burqas are garments worn by Muslim women. They cover the body and face.
Weerasekara cited national security concerns when announcing the proposed ban.
"Yesterday, I signed a cabinet paper to ban the burqa. It affects our national security directly. In our early days, Muslim women and girls never wore the burqa," Weerasekara said at a news conference. "It is a sign of religious extremism that came about recently. We are definitely going to ban it."
He added that it was "affecting national security" and that a permanent ban was overdue." So I have signed that and it will be implemented very soon," he said.
Sri Lanka temporarily banned burqas in 2019 after the Easter Sunday bomb attacks that killed more than 250 people at six locations, including three churches and three hotels.
The Islamic State claimed credit for the attacks shortly after they happened.
Weerasekara also said the government plans to close more than 1,000 Islamic schools (madrassas) in the country. He explained,
"Also, there are more than 2,000 madrassa schools in the country. Nobody can open a school and teach whatever you want to the children.  Children from the ages of 5 to 16 years must study in accordance with the national education policy.  Therefore, more than 1,000 madrassas that do not adhere to the national eductional policy and are not registered will be closed soon."
Most of unregistered schools "teach only the Arabic language and the Koran, so that is bad," he said.
The proposals follow an order last year mandating the cremation of COVID-19 victims, over the objection of Muslims [and Christians], who bury their dead.
The United States and international rights groups criticized the order, which was lifted earlier this year.
Muslims make up 9.7 percent of the 22 million people in Sri Lanka, where Buddhists make up the majority — 72% — of residents.
Published at UPI .com on March 13 (with the BBC). Reprinted here for educational purposes only. May not be reproduced on other websites without permission.
Questions
NOTE: Before answering the following questions, read the info under "Background" and watch the video under "Resources" below.
1. For SRI LANKA, give the following information:
a) the population
b) the religious breakdown of the population
c) capital
d) location
e) the type of government
f) the chief of state (and head of government if different)
2. List the who, what, where and when of the news item.
3. a) For what reason was a temporary ban on burqas first put in place?
b) For what reason is the government permanently banning the burqa?
4. a) What is a madrassa?
b) How many madrassas are there in Sri Lanka? – How many will the government be closing?
c) For what reasons is the government closing half of the madrassas in Sri Lanka?
5. a) What do you think? The government is not closing all madrassas. Is the government right to close a madrassa that:
is not registered with the government, and
does not teach the country's language and only uses its religious book (in this case the Quran)? — (Should the government allow a Jewish school that only teaches the Hebrew language and the Tenakh, or a Hindu school that only teaches the Sanskrit language and the Vedas (Hindu holy book), or a Christian school that only teaches the Bible?
b) Will only learning the language and holy book of their religion be detrimental to students functioning in society? jobs, careers, etc?
c) Does requiring all student to attend schools that adhere to certain standards set by the government help, harm or make no difference to students? Explain your answer.
6. The minister of public security says the burqa in Sri Lanka is a sign of religious extremism in his country.
Hilmi Ahmed, vice-president of the Muslim Council of Sri Lanka, told the BBC that if officials have problems identifying people in burkas "there would not be any objection from any [individual who poses a concern to law enforcement] to remove the face cover for identity purposes." He said everyone had a right to wear a face covering regardless of their faith: "That has to be seen from a rights point of view, and not just a religious point of view."
Consider the following: What do you think?
Is the government denying Sri Lankans their rights as citizens?
Are officials unreasonable to suggest burqa must be banned as a way to prevent terrorism?
Should burqa-wearing Muslims be more understanding of the concerns over terrorism?
Is there any way Muslim women can dress modestly without wearing a cover that could be used as a disguise by terrorists?
Background
Religion in Sri Lanka:
As of the 2012 census 70.2% of Sri Lankans were Theravada Buddhists, 12.6% were Hindus, 9.7% were Muslims (mainly Sunni), 6.1% Roman Catholic, 1.3 other Christians and 0.05% others.
Buddhism is considered the state religion of Sri Lanka and has been given special privileges in the Sri Lankan constitution such as government protection and fostering of Buddhist Dharma.
However, the constitution also provides for freedom of religion and right to equality among all its citizens.
In 2008 Sri Lanka was the third most religious country in the world according to a Gallup poll, with 99% of Sri Lankans saying religion is an important part of their daily life.
---
President Gotabaya Rajapaksa, who was elected president in 2019, after promising a crackdown on "extremism" promulgated regulations allowing the detention of anyone suspected of causing "acts of violence or religious, racial or communal disharmony or feelings of ill will or hostility between different communities."
The rules, effective on Friday, March 12 have been set up under Sri Lanka's Prevention of Terrorism Act (PTA), which local and international rights groups have repeatedly asked Colombo to repeal.
A former defense secretary, Rajapaksa is immensely popular among the Sinhala Buddhist majority, who credit him with ending the island nation's 26-year civil war in 2009.
Critics, however, say during the war he crushed the Tamil Tigers insurgents, (who were fighting the government to create an independent state) with little regard for human rights, allowed abductions and gave consent to extrajudicial killings. He has rejected all the allegations.
Last month, the United National Human Rights Council session considered a new resolution on mounting rights concerns in Sri Lanka, including over the treatment of Muslims.
Sri Lanka is being called to hold human rights abusers to account and to deliver justice to victims of its 26-year-old civil war.
The 1983-2009 conflict killed at least 100,000 people, mostly civilians from the minority Tamil community.
The Buddhist-majority Sri Lankan government has strongly denied the allegations and has asked member countries not to support the resolution. (from reports at BBC News and Al Jazeera)
---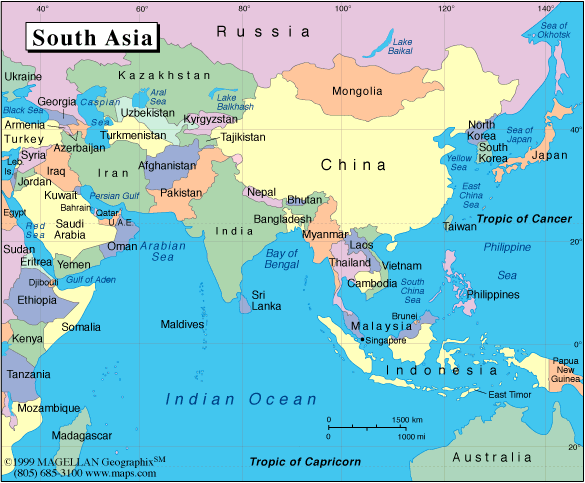 Daily "Answers" emails are provided for Daily News Articles, Tuesday's World Events and Friday's News Quiz.