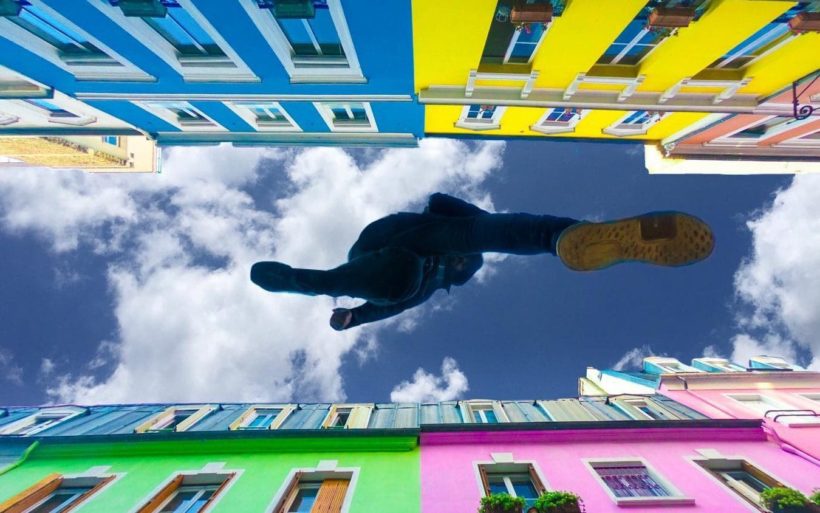 redo Jump to...
print Print...
(by David Chazan, Daily Telegraph) PARIS — Exasperated residents of a picturesque Paris street are demanding that city authorities erect gates to keep out social media devotees who flock there to pose for selfies outside the pastel-coloured houses.
Rue Crémieux is a cobbled, largely car-free street lined with potted plants, but residents say their peace is being disturbed by tourists and Parisians seeking pretty pictures to post on Instagram and other social media.
Dozens of would-be social media stars show up each day. With more than 31,000 images posted, residents say Rue Crémieux, in the 12th arrondissement, near the Bastille, is becoming "the most Instagrammed street in Paris".
Antoine, a member of a neighbourhood association lobbying for gates to protect their privacy, said: "It may be a photographer's paradise but for us it's turned into hell here. At weekends we often get 200 people outside our windows. Our dining table is beside the window, and there are people just outside taking photos — rappers who take two hours to film a video under our windows or hen [bachelorette] parties with people screaming for an hour. Frankly, it wears you down."
Alexandra, a student, said she went to Rue Crémieux to pose after seeing it on social media. "Influencers come here, they give the name of the street, so people following them also come."
Another young woman, Françoise, who also came to take photos, said most of those taking selfies did not realise how they were invading other people's privacy. "The houses here are very different from most Paris architecture, so it's unusual and interesting, but you tend to forget that there are actually people living here and it can be annoying for them."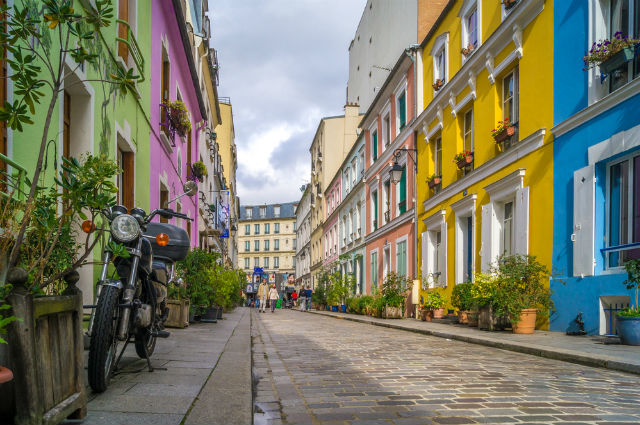 Anne, another resident, said she did not mind a small number of people posing in the narrow street, but it had got out of hand. "Hundreds come every Saturday and Sunday and they seem to think it's a public space and they don't have to respect our privacy."
Antoine added: "It's not too bad on weekdays when it's mainly tourists who aren't too annoying, but when the crowds come in at the weekend it gets unbearable."
He puts up barricade tape every day to keep people away from his pastel blue house. Antoine and other members of the residents' association have approached the 12th arrondissement town hall. "We want them to close the street, at least at the weekend and in the evening after a certain time. This is something that is done in private streets in Paris that have gates."
It is unclear if the local authorities will agree to turn Rue Crémieux into a gated community, however. Officials said they were considering various options and wanted to find a solution before the summer, but pointed out that there are many factors to take into account before restricting access to a public road.
Residents of the Notting Hill area of London, which has similar pastel-coloured houses, complain of the same problem, but have so far stopped short of asking for gates.
Published at telegraph .co .uk on March 8. Reprinted here for educational purposes only. May not be reproduced on other websites without permission from the Daily Telegraph.
Questions
1. For FRANCE, give the following information:
capital

location/the countries that share its borders

the religious breakdown of the population

the type of government

the chief of state (and head of government if different) If monarch or dictator, since what date has he/she ruled? – include name of heir apparent for monarch

the population
Find the answers at the CIA World FactBook website. For each country, answers can be found under the "Geography" "People" and "Government" headings.
2. For FRANCE:
a) list the who, what, where and when of the news item
b) What experiences do residents have that have led them to this request?
c) What points did they make about the people who come to their street to take photos?
d) What do you think? Are the residents justified in their complaints? Is a request to close the street at nights and on weekends reasonable?
e) If you disagree with the residents, what would be a reasonable solution?
Daily "Answers" emails are provided for Daily News Articles, Tuesday's World Events and Friday's News Quiz.