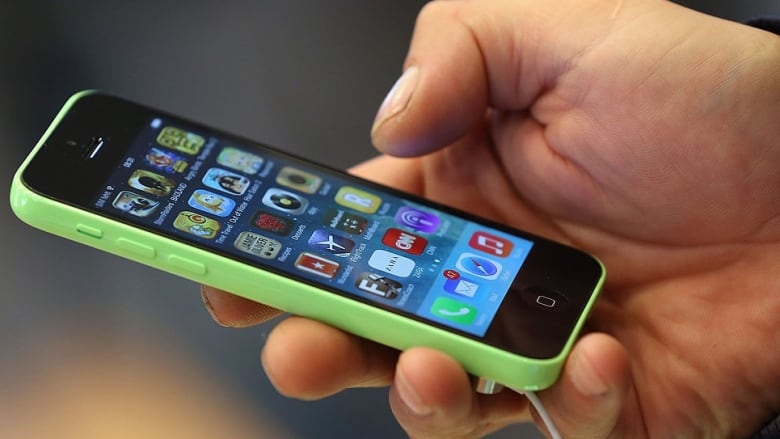 (by Craig McCulloch, Radio New Zealand) – Travelers to New Zealand who refuse to hand over their phone or laptop passwords to Customs officials can now be slapped with a $5000 fine [New Zealand dollars; $3,200 U.S.].
The Customs and Excise Act 2018 – which came into effect Oct. 1 – sets guidelines around how Customs can carry out "digital strip-searches."
Previously, Customs could stop anyone at the border and demand to see their electronic devices. However, the law did not specify that people had to also provide a password.
The updated law makes clear that travellers must provide access – whether that be a password, pin-code or fingerprint – but officials would need to have a reasonable suspicion of wrongdoing.
"It is a file-by-file [search] on your phone. We're not going into 'the cloud'. We'll examine your phone while it's on flight mode," Customs spokesman Terry Brown said.
If people refused to comply, they could be fined up to NZ $5000 [US $3,200] and their device would be seized and forensically searched.
Mr. Brown said the law struck the "delicate balance" between a person's right to privacy and Customs' law enforcement responsibilities.  "I personally have an e-device and it maintains all my records – banking data, et cetera, et cetera – so we understand the importance and significance of it." [He also noted, "We're not aware of any other country that has legislated for the potential of a penalty to be applied if people do not divulge their passwords."  Many other countries will require a traveler to turn over passwords to a device, but none as of yet impose a fine on those who refuse.]
Council for Civil Liberties [like the ACLU] spokesperson Thomas Beagle said the law was an unjustified invasion of privacy.
"Nowadays we've got everything on our phones; we've got all our personal life, all our doctors' records, our emails, absolutely everything on it, and customs can take that and keep it."
The new requirement for reasonable suspicion did not rein in the law at all, Mr Beagle said.
"They don't have to tell you what the cause of that suspicion is, there's no way to challenge it."
Customs Minister Kris Faafoi said the power to search electronic devices was necessary.
"A lot of the organized crime groups are becoming a lot more sophisticated in the ways they're trying to get things across the border. And if we do think they're up to that kind of business, then getting intelligence from smartphones and computers can be useful for a prosecution."
But Mr. Beagle said "serious criminals" would simply store incriminating material online. "You'd be mad to carry stuff over on your phone."
Privacy Commissioner John Edwards had some influence over the drafting of the legislation and said he was "pretty comfortable" with where the law stood.
"There's a good balance between ensuring that our borders are protected … and [that people] are not subject to unreasonable search of their devices. You know when you come into the country that you can be asked to open your suitcase and that a Customs officer can look at everything in there."
Border officials searched roughly 540 electronic devices at New Zealand airports in 2017.
Customs will be required to keep Parliament updated on the number of devices searched every year. The agency said it did not expect the number to increase.
Published at radionz .co. nz on October 1, 2018.
Questions
1. For NEW ZEALAND, give the following information:
capital

location/the countries that share its borders

the religious breakdown of the population

the type of government

the chief of state (and head of government if different) If monarch or dictator, since what date has he/she ruled? – include name of heir apparent for monarch

the population
Find the answers at the CIA World FactBook website. For each country, answers can be found under the "Geography" "People" and "Government" headings.
NOTE: Before answering the questions below watch the videos under "Resources."
2. For NEW ZEALAND:
a) list the who, what, where and when of the news item
b) How does the updated law change Customs' officials authority over travelers devices?
c) What penalties do travelers face if they refuse to comply with officials' requests?
d) What problems do civil liberties groups have with the new law?
e) How does the government defend/explain the law? Be specific.
OPINION QUESTION:
With which of the following comments on the law do you agree? Explain your answer.
-Customs spokesman Terry Brown said the law struck the "delicate balance" between a person's right to privacy and Customs' law enforcement responsibilities.
-Readers reacting to the new law wrote on Twitter:
"So now, you and I need to hand over all our data, while professional or suitably motivated wrongdoers can just upload all stuff to the Cloud and buy a new phone after crossing the border. Am I the only one seeing the police state in this? Not traveling to NZ soon."
"(It's) people being detained/searched on suspicious activity. Its not the average traveller."
"If they then refuse to give the PIN to a device which is believed to have helped in dodgy behavior they will be fined. They still are able to say no, they just pay the fine."
Resources
Watch an Oct. 3 Wochit News report:
---
Watch an Oct. 3 interview with New Zealand lawyer Katie Hogan, who explains the new 'digital strip search' law:
Daily "Answers" emails are provided for Daily News Articles, Tuesday's World Events and Friday's News Quiz.