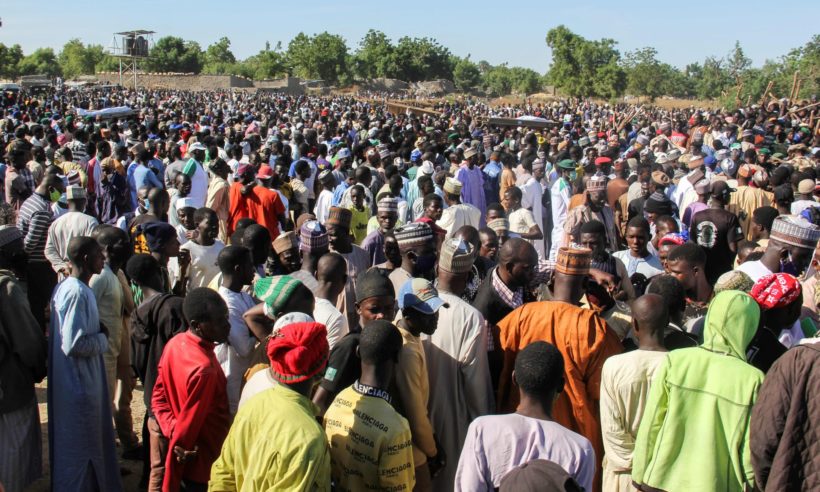 redo Jump to...
print Print...
(by Agence France-Presse at France24) — At least 110 people were killed in a weekend attack on farm workers in northeast Nigeria blamed on jihadists, the UN humanitarian coordinator in the country said on Sunday, making it the deadliest raid on civilians this year.
The attack, in a state gripped by a jihadist insurgency for more than 10 years, took place the same day as long-delayed local elections in the state.
"I am outraged and horrified by the gruesome attack against civilians carried out by non-state armed groups in villages near Borno State capital Maiduguri," (UN humanitarian coordinator to Nigeria) Edward Kallon said in a statement.  "At least 110 civilians were ruthlessly killed and many others were wounded in this attack."
Initial tolls indicated 43 and then at least 70 dead from Saturday's massacre.
Some locals blamed the attack on Boko Haram jihadis, but Bulama Bukarti, an analyst with the Tony Blair Institute, said the rival IS-affiliated Islamic State West Africa Province (ISWAP) were more active in the area.
"ISWAP is the likely culprit," he tweeted.
…The violence centered on the village of Koshobe near the Borno state capital Maiduguri, with assailants targeting farm workers harvesting rice fields. …
Kallon said the assailants — "armed men on motorcycles" — also targeted other communities in the area.
"Rural communities in Borno State are facing untold hardships," he added, calling for more to be done to protect them and to head off what he said was a looming food crisis there.
…Borno Governor Babaganan Umara Zulum attended the burial Sunday in the nearby village of Zabarmari of 43 [of the dead] recovered on Saturday, saying the toll could rise after search operations resumed.
The victims included dozens of laborers from Sokoto state in northwestern Nigeria, roughly 600 miles away, who had travelled to the northeast to find work, it said.
Six were wounded in the attack and eight remained missing as of Saturday.
Kallon, citing "reports that several women may have been kidnapped," called for their immediate release.
Nigerian President Muhammadu Buhari condemned the attack on Saturday, saying: "The entire country has been wounded by these senseless killings."
Neither the president's statement nor Sunday's reactions from the EU and the UN mentioned either Boko Haram or ISWAP by name.  But both groups have been active in Borno State…
The two groups have been blamed for increasing attacks on loggers, farmers and fishermen whom they accuse of spying for the army and pro-government militia.
They have also targeted them for failing to pay a tax they impose on anyone economically active in some parts of the state.
Last month Boko Haram militants slaughtered 22 farmers working on their irrigation fields near Maiduguri, in two separate attacks.
At least 36,000 people have been killed in the jihadist conflict, which has forced around two million people to flee their homes since 2009.
The violence has also spread into neighbouring Niger, Chad and Cameroon, prompting a regional military coalition to fight the militants.
From Agence France-Presse (AFP) published at France24 on Nov. 30. Reprinted here for educational purposes only. May not be reproduced on other websites without permission.
Questions
1. For NIGERIA, give the following information:
capital

location/the countries that share its borders

the religious breakdown of the population

the type of government

the chief of state (and head of government if different) If monarch or dictator, since what date has he/she ruled? – include name of heir apparent for monarch

the population
Find the answers at the CIA World FactBook website. For each country, answers can be found under the "Geography" "People" and "Government" headings.
NOTE: Before answering the following questions, read the info under "Background" and watch the video under "Resources" below.
2. a) list the who, what, where and when of the news item
b) Who were the Nigerians murdered on Saturday by one of two Islamic terrorist groups (Boko Haram or ISIS-affiliated Islamic State West Africa Province)?
c) For what reasons are these workers targeted by terrorists?
d) What other workers are also targeted by these extremist groups?
e) What was UN humanitarian coordinator to Nigeria Edward Kallon's reaction to the murders?
f) The purpose of the U.N. (from its website) is "to bring all nations of the world together to work for peace and development, based on the principles of justice, human dignity and the well-being of all people."
The UN's Human Rights Council is responsible for strengthening the promotion and protection of human rights around the globe and for addressing situations of human rights violations and make recommendations on them.
(Did you know the U.S. is one of 193 member countries in the United Nations but we paid 22 percent of the entire UN budget in 2020?)
Nigeria has been dealing with ongoing jihadist attacks for at least 10 years.
What do you think the UN could/should do to help the people of Nigeria?
Background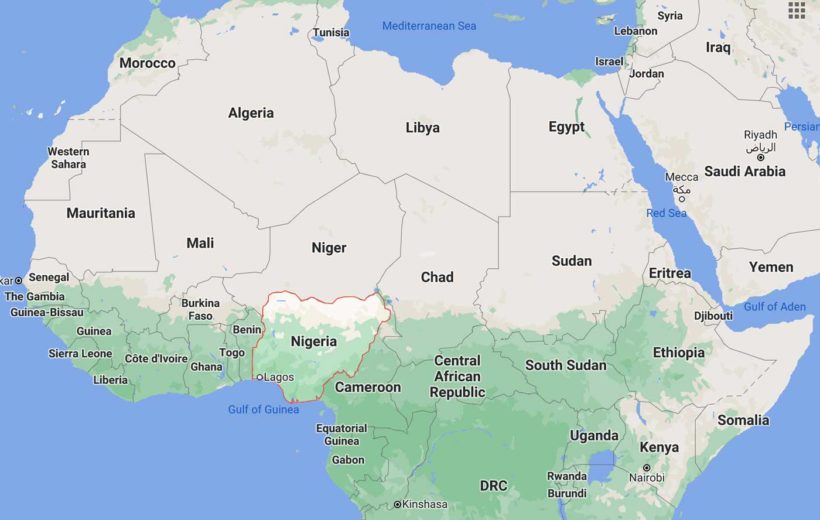 ---
Boko Haram:
Boko Haram, which means "Western education is sin" or "Western education is forbidden" in the Hausa-Fulani language, has launched a self-described "war on Christians" and seeks to impose a strict version of Sharia law across northeastern Nigeria, if not the entire country.
It has attacked various targets in the West African nation since its formation in the late 1990s, according to the U.S. National Counterterrorism Center. This includes killing and kidnapping Westerners, and bombing schools, churches and mosques, the center said.
In November 2013 the U.S. State Department designated Nigeria-based Boko Haram and its offshoot Ansaru as "terrorist organizations," legally enabling Washington to take various steps against the groups, their members and their supporters.
The two groups join a State Department list of "Foreign Terrorist Organizations" that includes al Qaeda, Hamas and many others. Being so named means the U.S. can freeze such organizations' assets, impose travel bans on their known members and affiliates, and prohibit Americans from offering material support.
The U.S. says Boko Haram has killed thousands since 2009. Human rights groups put the figure at more than 3,000. (from a Nov. 13, 2014 CNN article)
In Nigeria, thousands have been killed and tens of thousands forced from their homes by the state of emergency and by these Islamists who want to create an Islamic state in Nigeria, Africa's biggest oil producer with a population of more than 160 million made up of about equal numbers of Christians and Muslims. (from a May 2014 editorial at SND)
Resources
Watch a November 30, 2020 France 24 report:
Daily "Answers" emails are provided for Daily News Articles, Tuesday's World Events and Friday's News Quiz.