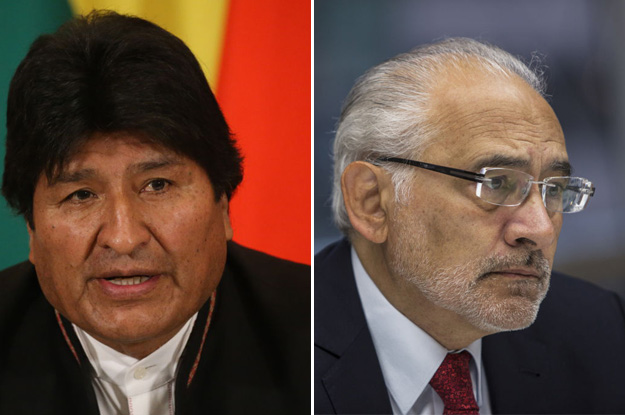 redo Jump to...
print Print...
(by Danny Ramos and Mitra Taj, Reuters) LA PAZ — Bolivia's presidential election result was on a knife-edge on Monday, with a preliminary count suggesting it should go to a second-round run-off, but President Evo Morales insisting that he would secure enough votes in Sunday's first round for an outright win.

The uncertainty sparked fears among observers and diplomats about potential manipulation of the vote to avoid a risky second round for President Morales, and of unrest that could follow in the landlocked nation, even as nearby Chile and Ecuador grapple with violence on the streets.

"The region is convulsing. In Bolivia so far there have been tensions but we could go from tension to convulsion if Morales tries to force a victory in the first round," said Bolivian political analyst Franklin Pareja.

[Adding to the controversy, Morales is running in defiance of term limits and despite a 2016 referendum in which Bolivians voted against allowing him to seek a fourth consecutive term. A local court seen as favorable to President Morales had then ruled that the two term-limit stipulation and the subsequent voter referendum violated his human rights – and therefore allowed him to run for this fourth term].

Morales was seen leading with 45% of the votes against 38% for main rival Carlos Mesa, according to a preliminary count of ballots by Bolivia's electoral board, the Supreme Electoral Tribunal (TSE). Other pollsters also showed a tight race that would lead to a runoff vote. Morales needs over 50% or 40% with a 10-point lead over his closest rival to avoid a risky Dec. 15 second-round runoff. [The WSJ reported on Monday, "Mr. Mesa began shoring up support for a possible runoff. He was endorsed by the third- and fourth-place finishers—evangelical pastor Chi Hyun Chung and Sen. Óscar Ortiz —who drew about 13% of the vote between them].

Adding to the confusion, the official Cambio newspaper on Monday ran a front-page headline saying Morales had won, securing his fourth successive term. [It is believed that Morales controls the media in Bolivia.]

Late on Sunday, however, the TSE had halted the provisionary count with just 83.76% of the ballot done. That move prompted the official election monitor, the Organization of American States (OAS), to demand to know why.
"It's crucial that this process is carried out quickly and transparently," the OAS said on Monday, as fears of unrest grew and Mesa said he was heading to the industrial city of Santa Cruz to support groups mobilizing to demand the second round of voting.
Antonio Costas, one of six members of the TSE team coordinating the count, told Reuters on Monday that the decision had been made to suspend the preliminary count to focus on the slower official calculation.
On Monday, Mesa criticized the government, saying that they were trying to "eliminate the clearly established path" to a second-round vote. He called on the international community and the monitors to ensure the vote remained fair.
"This manipulation they are trying to do is to completely block a second round and we will denounce it," he told reporters and supporters gathered at the hotel in La Paz where the electoral board is conducting the count.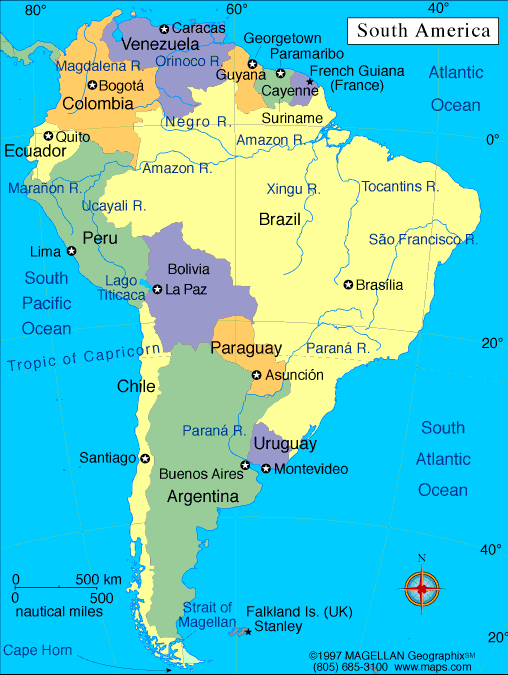 Brazil, Argentina and the White House also expressed concern over the interruption of the official reporting of results.
"Electoral authorities should immediately restore credibility & transparency to the process so that the will of the Bolivian people is respected," Michael Kozak, the U.S. assistant secretary of state for Western Hemisphere Affairs, said on Twitter.
… If he wins, Latin America's longest continuous-serving standing leader would extend his rule to 19 years.
…Morales, a former union leader for coca growers, has overseen a long stretch of political and economic stability for Bolivia, the continent's poorest country. His support has slipped amid slowing economic growth and concerns about government corruption and anti-democratic practices.
Political analyst Pareja said Morales would need almost all the outstanding votes to reach a majority, which though not impossible was highly unlikely. "(So) even if he does win, no one is going to believe him," he said.
Reporting by Mitra Taj and Danny Ramos; Writing by Adam Jourdan; Editing by Bill Berkrot and Lisa Shumaker
Questions
1. For BOLIVIA, give the following information:
capital

location/the countries that share its borders

the religious breakdown of the population

the type of government

the chief of state (and head of government if different) If monarch or dictator, since what date has he/she ruled? – include name of heir apparent for monarch

the population
Find the answers at the CIA World FactBook website. For each country, answers can be found under the "Geography" "People" and "Government" headings.
NOTE: Before answering the following questions, read the info under "Background" and watch the video under "Resources" below.
2. For BOLIVIA:
a) list the who, what, where and when of the news item
b) What are the results so far of the preliminary count of ballots by Bolivia's electoral board, the Supreme Electoral Tribunal (TSE)?
c) How many votes does President Morales need to win to avoid a runoff election in December?
d) Why is Morales running for a fourth term if the constitution stipulates a president may only serve two terms in office?
e) News reports indicate Evo Morales has presided over a period of economic stability in his country and pulled many out of poverty as he has used its rich in natural resources to lower poverty, while building roads and hospitals.
The AP reported in July, "Surrounded by nations reeling from economic crises, Bolivia remains a rare example of economic stability and growth. And in more than 12 years under President Evo Morales, poverty has dropped steadily in South America's poorest country helped by soaring natural gas production. But experts say his economic model is facing mounting challenges, including rising debt, shrinking reserves and devaluing currencies in its main trade partners, and some Bolivians are starting to feel the consequences."
The article concluded with, "Morales is credited for his pragmatic economic stewardship that spread Bolivia's natural gas and mineral wealth among the masses, but he has lost support following allegations of manipulating the justice system, corruption scandals and his insistence in running for a fourth term in office."
What would you tell a Bolivian who supports Mr. Morales due to the strong economy despite his disregard for the rule of law in his country?
Background
Bolivia, named after independence fighter Simon BOLIVAR, broke away from Spanish rule in 1825; much of its subsequent history has consisted of a series of coups and countercoups, with the last coup occurring in 1978. Democratic civilian rule was established in 1982, but leaders have faced difficult problems of deep-seated poverty, social unrest, and illegal drug production.
In December 2005, Bolivians elected Movement Toward Socialism leader Evo MORALES president – by the widest margin of any leader since the restoration of civilian rule in 1982 – after he ran on a promise to change the country's traditional political class and empower the nation's poor, indigenous majority. In December 2009 and October 2014, President MORALES easily won reelection. His party maintained control of the legislative branch of the government, which has allowed him to continue his process of change. In February 2016, MORALES narrowly lost a referendum to approve a constitutional amendment that would have allowed him to compete in the 2019 presidential election. However, a 2017 Supreme Court ruling stating that term limits violate human rights has provided the justification for MORALES to be chosen by his party to run again in 2019. (from CIA World FactBook)
---
From an Oct. 21 report at WSJ: "Bolivian Authorities Withhold Vote Count as Chance of Evo Morales Win Fades"
Mr. Morales is already the longest-serving president in Bolivian history and another term would give him 19 years in power. This campaign, though, was a challenge for the leader, who faced growing resistance over corruption concerns and what critics contended was his tightening grip on power.
Mr. Morales is among the last of the "pink tide," a generation of Latin American leftists swept into power since the late 1990s on pledges to redistribute wealth and halt corruption.
The movement's de facto leader, Venezuelan populist Hugo Chávez, took office in 1999 and died in 2013, and his successor has led Venezuela into an economic tailspin.
Former Brazilian President Luiz Inácio Lula da Silva is in jail after being convicted of corruption.
Nicaraguan President Daniel Ortega has been widely accused of brutalizing his people. And Ecuador's former leader, Rafael Correa, is in exile in Belgium.
Mr. Morales can point to accomplishments that include delivering stability in a nation accustomed to military dictators and fragile, short-lived civilian administrations.
Mixing market-oriented policies with revolutionary, anti-U.S. rhetoric, he has overseen economic growth exceeding 4% a year on average since he took office in 2006, making Bolivia the envy of many of its neighbors. His government built roads and hospitals. Poverty fell by about half in a country that had long been the continent's poorest.
But growing dissatisfaction with Mr. Morales's rule helped propel Mr. Mesa and other opposition candidates. Mr. Morales's Movement Toward Socialism party dominates all branches of government and controls much of the news media, according to press-freedom groups. Bolivians protested after judges ruled that a constitutional prohibition on running for a fourth term violated the president's human rights.
"He should not even be a candidate, but that's how dictatorships work," said María Ángela Alvizuri, a 38-year-old homemaker in La Paz. "This is not democracy."
Resources
Watch an Oct. 20 report:
Daily "Answers" emails are provided for Daily News Articles, Tuesday's World Events and Friday's News Quiz.