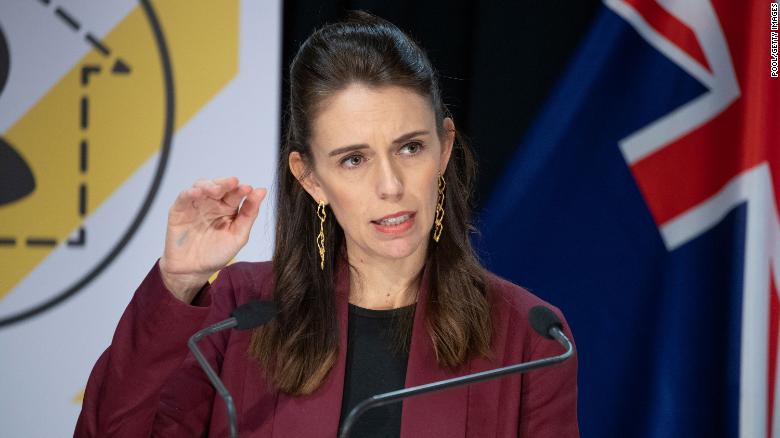 redo Jump to...
print Print...
(Compiled from WSJ and BBC) SYDNEY—New Zealand declared a victory over the new coronavirus, the culmination of a tough social experiment that contrasted with less-restrictive efforts by Western countries to contain the pathogen but not eradicate it.
One new case was confirmed on Monday, the final day of a roughly monthlong lockdown that Prime Minister Jacinda Ardern described as the strictest constraints placed on New Zealanders in modern history.
The country's 4.8 million citizens were ordered to stay home on March 23 and not to socialize with anyone outside their household "bubble" for at least four weeks.
Excursions had to be essential, and solitary. In grocery stores, customers lined up 6 feet apart, avoiding even eye contact—an oddity in a small country that prides itself on its community spirit.
"There is no widespread undetected community transmission in New Zealand," Ms. Ardern said on Monday. "We have won that battle."
Governments around the world are balancing the relaxation of coronavirus-related shutdowns against the risks of fueling fresh outbreaks of the virus and against economic [devastation].
New Zealand's isolation as a small island economy far from anywhere helped it avoid the kind of outbreaks seen elsewhere. But it also makes it vulnerable to future flare-ups, if it relaxes current restrictions on travel.
Ms. Ardern said New Zealanders needed to remain vigilant and life wouldn't return to normal soon, leaving the door open for the restrictions to be tightened once more if infection rates rise again. There have been 1,122 cases confirmed in New Zealand, with 19 deaths, most of them elderly people with prior health conditions.
Starting Tuesday, some non-essential business, healthcare and education activity will be able to resume.
Most people will still be required to remain at home at all times and avoid all social interactions.
"We are opening up the economy, but we're not opening up people's social lives," Prime Minister Ardern said at the daily government briefing.
The country brought in some of the toughest restrictions in the world on travel and activity early on in the pandemic, when it only had a few dozen cases.
It closed its borders, started enforcing quarantine of all arrivals in the country, brought in a stringent lockdown and mounted an extensive testing and contact tracing operation.
Beaches, waterfronts and playgrounds were shut on March 26, as were offices and schools. Bars and restaurants were also closed, including for takeout and delivery.
New Zealand's remote location and easily sealable borders played in its favor when the virus broke out, experts say.
Following the announcement, some businesses will be able to reopen – including restaurants just for takeout – but not those involving face-to-face contact.
New Zealanders are being told to stick to their "bubble" – a small group of close friends or family – and to stay 6 feet away from people.
Mass gatherings are still banned, shopping centers remain closed and most children will remain away from school. New Zealand's border will remain closed.
New Zealand's lowered level of restrictions broadly brings it into line with Australia, which didn't go into full lockdown and has also seen cases steadily fall. Australia reported nine new coronavirus cases in the past 24 hours.
Compiled from articles on April 27 by Rachel Pannett at The Wall Street Journal and from BBC News. Posted here for educational purposes only. 
Questions
NOTE: Before answering the following questions, watch the video under "Resources" below.
1. List the who, what, where and when of the news report.
2. What measures did the Prime Minister put in place when the first cases were detected in New Zealand? Be specific.
3. Now that the government of New Zealand has declared a victory over the new coronavirus, what parts of the country will open; what won't open?
4. When noting that most people will still be required to remain at home at all times and avoid all social interactions, Prime Minister Ardern said, "We are opening up the economy, but we're not opening up people's social lives." What do you think of this plan?
5. The government of New Zealand will look at restrictions again in two weeks based on the number of cases. Consider the plan implemented in Sweden, compared to New Zealand. With which policy do you agree? New Zealand, Sweden, both or neither? Explain your answer.
Resources
Watch an April 27 report from CNA (Channel News Asia):
Daily "Answers" emails are provided for Daily News Articles, Tuesday's World Events and Friday's News Quiz.