redo Jump to...
print Print...
(by Prak Chan Thul, Reuters and Odwa Mjo, TimesLive) – PHNOM PENH – A Cambodian court jailed a man on Wednesday [Jan. 9] for three years for insulting the king in Facebook posts, the second known conviction under a new lèse majesté law enacted last year, which rights groups fear could be used to stifle dissent.
"The court announced a verdict against Ieng Cholsa which sentenced him to 3 years in prison and ordered him to pay five million riels ($1,250)," Phnom Penh Municipal Court spokesman Y Rin said.
The Facebook posts, which the court found had insulted King Norodom Sihamoni, were uploaded in June last year, Y Rin said. [The Australian reports: "The 26-year-old chicken vendor called the monarch "useless" and a "dog king" in the posts, according to local media."]
Facebook did not immediately respond to a request for comment. The defendant could not be reached for comment and the court did not say whether he had a lawyer.
According to the BBC, lèse majesté is a law that states that people who "defame, insult or threaten" the royal family will face punishment. The law is also applicable in Thailand.
Cambodia's lèse majesté law was unanimously adopted by parliament in February last year. Rights groups expressed concerns at the time that the law, which is similar to legislation in neighboring Thailand, could be used to silence government critics.
Last October, a court in the northern province of Siem Reap jailed a member of the dissolved opposition Cambodia National Rescue Party (CNRP) under the law.
The Supreme Court dissolved the CNRP in 2017 at the government's request after it was found guilty of plotting [a US-backed coup] – an accusation the party and Washington have denied.
Prime Minister Hun Sen and his ruling Cambodian People's Party won a general election in July last year which critics said was [only possible because the opposition had been dissolved. Prime Minister Sen has ruled Cambodia for over 30 years.]
Cholsa is the third person to be convicted under the lèse majesté law.
In December 2018, the Phnom Penh Post reported that 70-year-old Ban Samphy, a barber and deputy leader of the Cambodia National Rescue Party in the Siem Reap province, was the second person to be convicted under the law.
Samphy was sentenced to a year in jail, with five months suspended, after sharing an offensive photo of the king on social media that year.
In May, Kheang Navy, a primary school principal, was the first Cambodian to be arrested under the lèse majesté law over comments he made that were allegedly critical of King Norodom Sihamoni, his father, late King Norodom Sihanouk and his half-brother Prince Norodom Ranariddh over their alleged role in the dissolution of the main opposition Cambodia National Rescue Party (CNRP). The police chief told Reuters, "He admitted to police that those were his comments."
Combined from reports at Reuters on January 9 and South Africa's TIMESlive on Jan. 11. Reprinted here for educational purposes only. May not be reproduced on other websites without permission.
Questions
1. For CAMBODIA, give the following information:
capital

location/the countries that share its borders

the religious breakdown of the population

the type of government

the chief of state (and head of government if different) If monarch or dictator, since what date has he/she ruled? – include name of heir apparent for monarch

the population
Find the answers at the CIA World FactBook website. For each country, answers can be found under the "Geography" "People" and "Government" headings.
NOTE: Before answering the following questions below, read the info under "Background" below.
2. For CAMBODIA:
a) list the who, what, where and when of the news item
b) What is lèse majesté?
c) What did Ieng Clolsa do that led to his conviction under this law?
CHALLENGE QUESTIONS: Who was Pol Pot? What was the Khmer Rouge? How many Cambodians were murdered under the Pol Pot regime? (Ask a parent what they know about Pol Pot and the Khmer Rouge.)
Background
Han Sen, a former member of the Khmer Rouge, has served as Prime Minister of Cambodia since 1985, making him the world's longest-serving prime minister, the longest-serving head of government of Cambodia and one of the longest-serving leaders in the world.
Hun Sen was 32 years old when he became prime minister, making him at that time the world's youngest head of government. One of the world's longest-serving leaders, he has been described by The Sydney Morning Herald as a "wily operator who destroys his political opponents" and as a dictator who has assumed authoritarian power in Cambodia using violence, intimidation and corruption to maintain his power base. Under his government, thousands of opposition activists, politicians, environmentalists and human rights workers have been murdered, where a majority of the cases were never investigated due to the political ties with the incumbent administration. Hun Sen has accumulated highly centralized power within Cambodia, including a personal guard said to have capabilities rivalling those of the country's regular army, making coup attempts virtually impossible. (Read more at wikipedia.)
Read about the government of Cambodia at CIA World FactBook)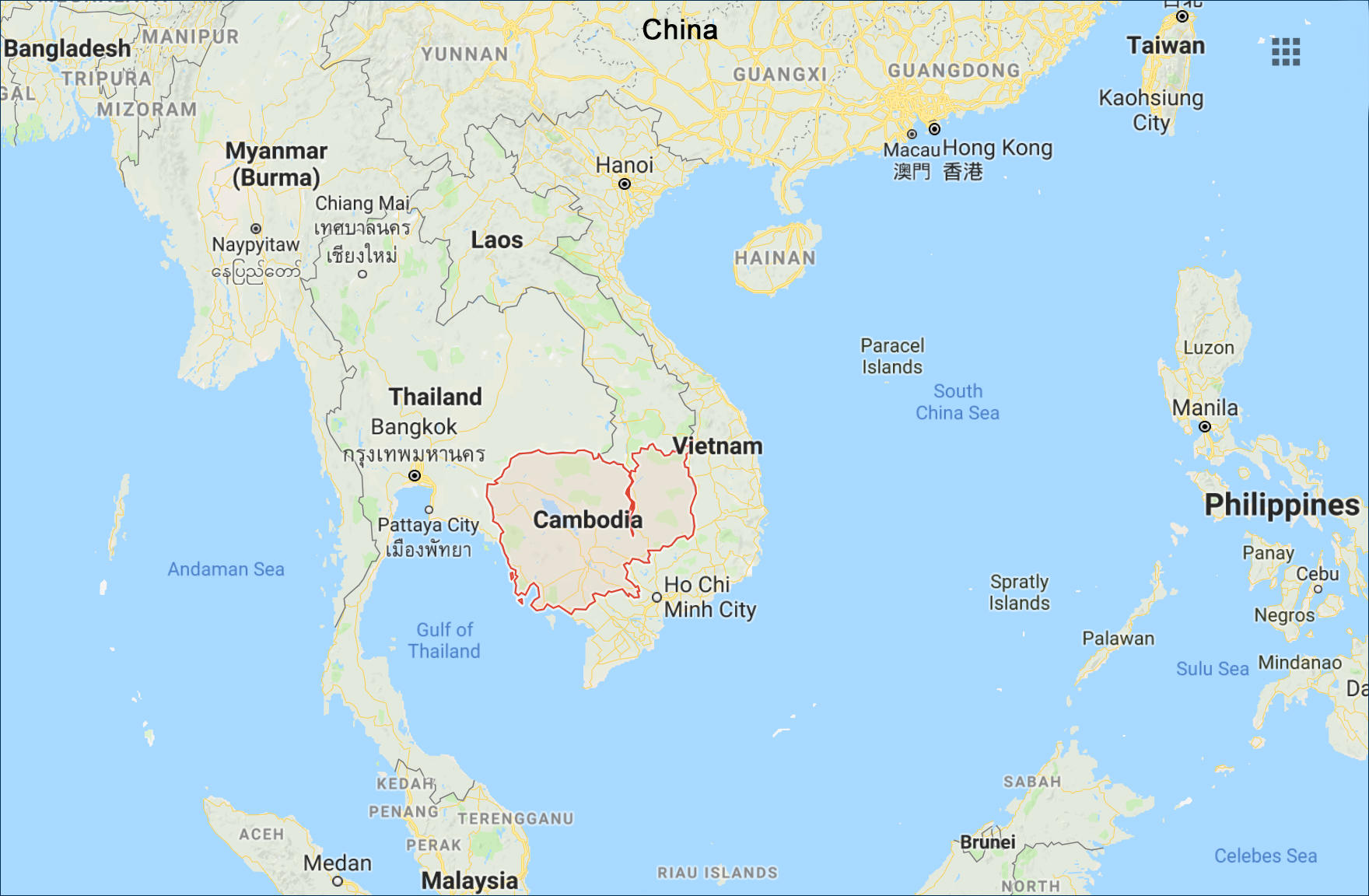 Daily "Answers" emails are provided for Daily News Articles, Tuesday's World Events and Friday's News Quiz.