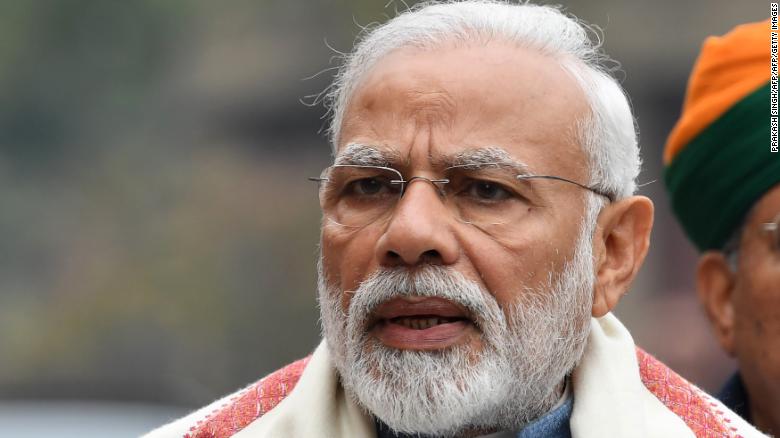 redo Jump to...
print Print...
(by Dharvi Vaid, Germany's DW news – Deutsche Welle) — Twitter on Saturday said it took down dozens of tweets in India that were critical of the Indian government's recent pandemic response, as a second wave of COVID infections continues to bring the country's healthcare system to its knees.
The number of new COVID infections in India is currently setting records nearly every day. Images of mass cremations for COVID victims are being shared on social media, along with criticism of the Modi government.
Over 20 tweets, some from Indian lawmakers, were reportedly withheld from public view in India in response to a request by the central government to the social media giant.
The government made the request on April 23, and it was disclosed by Lumen Database, an online transparency project run by Harvard University. Lumen said Indian authorities made the request under India's Information Technology Act, which has drawn criticism as being a tool for censorship.
"When we receive a valid legal request, we review it under both the Twitter Rules and local law. If the content violates Twitter's Rules, the content will be removed from the service. If it is determined to be illegal in a particular jurisdiction, but not in violation of the Twitter Rules, we may withhold access to the content in India only," a Twitter spokesperson said in a statement.
The list of censored tweets includes several by parliamentarian Revanth Reddy from the opposition Congress party, West Bengal state minister Moloy Ghatak, and filmmakers Vinod Kapri and Avinash Das.
Many tweets denounced the Narendra Modi led-government for failing to bolster India's crumbling healthcare system.
Hospitals across the country are running out of beds, oxygen and medicines, and people are turning to social media with frantic calls for help.
Author Pieter Friedrich said his tweet slamming Prime Minister Narendra Modi was taken down in India, but was still available elsewhere.
"The reality of #India under the #Modi regime. At least the healthcare is free? #COVIDSecondWaveInIndia #IndiaFightsCorona #ModiFailsIndia #ModiResign," he wrote in the offending tweet, alongside a photo of a woman sitting on the street with what appears to be a ventilator over her face.
Other tweets questioned the decision by Modi's government to hold election rallies and the Hindu religious gathering Kumbh Mela as COVID cases continued to soar.
A tweet by parliamentarian Revanth Reddy, which is blocked in India, carried the hashtag: #ModiMadeDisaster
CNN reported on April 12 that millions of pilgrims traveled to Haridwar, in northern India, on April 12 for the largest religious pilgrimage on Earth, Hindu's Kumbh Mela religious festival, which had been delayed this year due to the coronavirus pandemic.
At the festival, devotees wash away their sins in the river's sacred waters, which are believed to turn into "amrita" — the nectar of immortality — on auspicious days like Monday.
"Social distancing is proving very difficult," police Insp. Gen. Sanjay Gunjyal said. "If we try to enforce it then it can lead to a stampede — that's why, despite wanting to, we are unable to implement social distancing at these riverbanks."
NPR reported April 21: "This wave hit us like a storm," Prime Minister Narendra Modi said in an address to the nation last night. It's a storm that no one was prepared for.
Just two months ago, COVID-19 had all but disappeared here. Now social media is full of desperate pleas for oxygen tanks, antiviral drugs, even COVID tests.
Published at (Duetsche Well) DW .com on April 25, 2021. Reprinted here for educational purposes only. May not be reproduced on other websites without permission.
Questions
NOTE: Before answering the following questions, read the "Background" and watch the video under "Resources" below.
1. List the who, what, where and when of the news item.
2. a) Why does Twitter say it banned the tweets?
b) What do you think of this explanation?
3. What criticisms did people make that were censored by Twitter?
4. Article 19 of India's constitution guarantees citizens the right to freedom of speech and expression.  See constitutionofindia.net.
The government is citing India's Information Technology Act in its request to Twitter to block citizens' rights to free speech on Twitter. Do you think Prime Minister Modi's government is being unreasonable in calling for the censoring of critical tweets regarding its covid preparedness/response? Explain your answer.
5. In the U.S., Twitter never censored or blocked users/tweets criticizing President Donald Trump's policies – and instead erased Trump from the public square by banning him for life, thereby preventing him from exercising his right to free speech.
Twitter did censor and block users from sharing news stories critical of President Joe Biden's son Hunter Biden.
Twitter also censored and/or blocked doctors and scientists who expressed analysis of covid statistics, etc. that did not completely agree with the conclusions of the CDC.
Why do you think this is so?
Background
What's going on?
Officials across northern and western India, including the capital, New Delhi, said they were in crisis, with most hospitals full and running out of oxygen.
"Right now there are no beds, no oxygen. Everything else is secondary," said Shahid Jameel, a virologist and director of the Trivedi School of Biosciences at Ashoka University.
"The infrastructure is crumbling."
Six hospitals in New Delhi had run out of oxygen, according to a tally shared by the city government, and the city's deputy chief minister said neighbouring states were holding back supplies for their own needs.
"It might become difficult for hospitals here to save lives," Manish Sisodia, Deputy Chief Minister of Delhi, said in a televised address.
"We never thought a second wave would hit us so hard," Kiran Mazumdar Shaw, executive chairman of the health-care firm Biocon, wrote in the Economic Times. "Complacency led to unanticipated shortages of medicines, medical supplies and hospital beds."
Prime Minister Narendra Modi's government ordered an extensive lockdown in the early stages of the pandemic but has been wary of the economic costs of more tough restrictions.
In recent weeks, the government has been criticized for holding packed political rallies for local elections and allowing a Hindu festival at which millions gathered.
(from Canada's Globe and Mail, by Neha Arora and Sachin Ravikumar, April 22, 2021)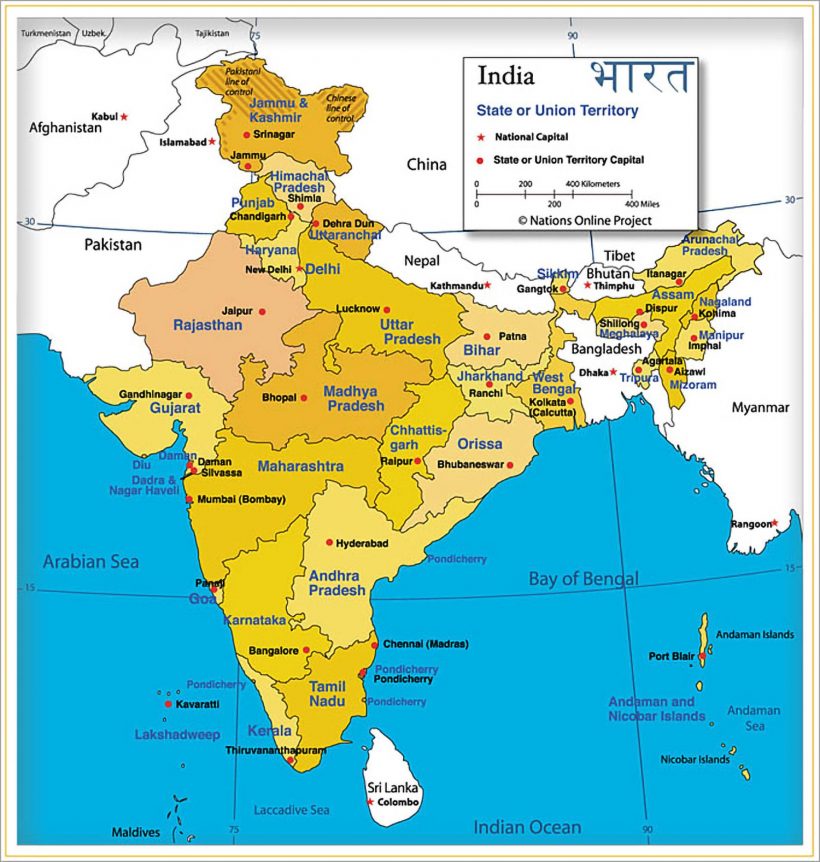 Resources
Watch an April 26 report from Bloomberg News:
Daily "Answers" emails are provided for Daily News Articles, Tuesday's World Events and Friday's News Quiz.