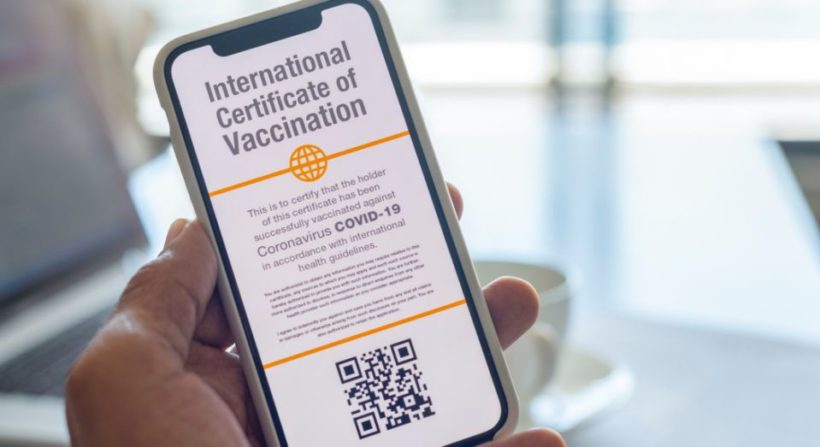 (by Agence France-Presse at France24) — Sweden on Thursday announced it would start the development of digital vaccine certificates, to be used for travel and potentially more, following a similar move by Denmark a day earlier.
The two Nordic countries both said the certificates would be designed to enable citizens to travel abroad, but also hinted they could potentially be used to check whether someone was vaccinated if they were attending something like a sports or cultural event.
"With a digital vaccine certificate it will be quick and easy to prove a completed vaccination," Sweden's minister for digital development Anders Ygeman said in a statement.
The Swedish government said they hoped to have the infrastructure to issue digital certificates in place by June.
Denmark, which announced their program a day earlier, said they would initially publish a registry online that could be accessed to check someone's vaccination status, which it hopes to have in place in late February, while it develops a long-term technical solution.
While the Danish government said it would hold off a final decision on whether the "corona passports" could be used for more than just travel purposes – pending more research into whether vaccinated people could still transmit the virus – the aim is that it will "contribute to a gradual, sound and appropriate reopening of Denmark."
"It is absolutely crucial, for us to be able to restart Danish society, that companies can get back on track," Denmark's acting finance minister Morten Bodskov said in a statement.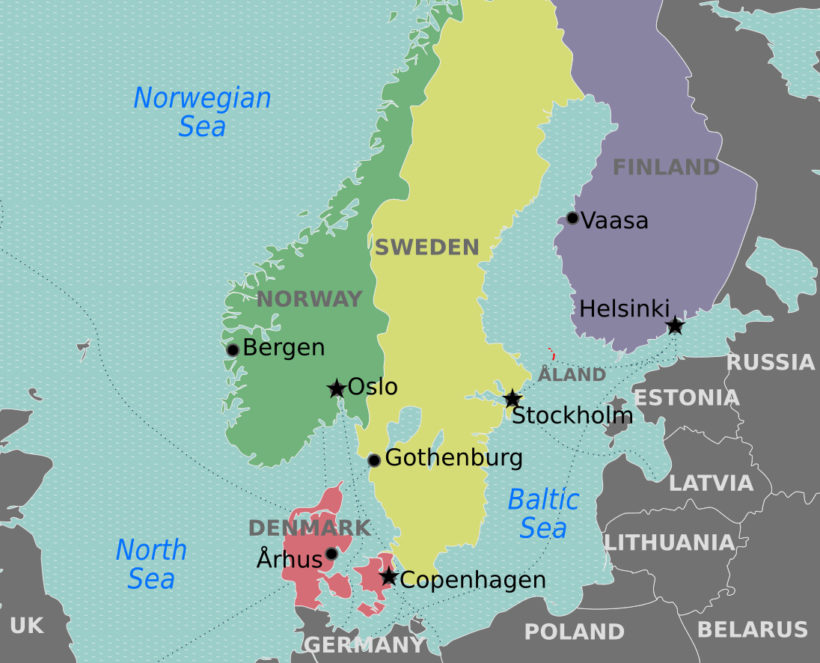 Both countries also said that efforts would be made to make the national certificates compatible with international certificates being discussed at the World Health Organization (WHO) and at the EU level.
The WHO has floated the idea of digital certificates for the vaccine in the past—but in January said that at the moment they oppose them being used as a requirement for travel.
European Commission* chief Ursula von der Leyen in January backed the idea of using certificates to identify people who have had the vaccine, but added that "whether that gives a priority or access to certain goods, this is a political and legal decision that has to be discussed on the European level." [*The European Commission is the executive branch of the European Union].
Christian Wigand, a spokesman for the Commission, on Thursday reiterated to reporters that the issue had been "discussed at the last European Council meeting between the heads of state and government and it was concluded that the work on a standardized, interoperable form of proof of vaccination for medical purposes should continue."
Asked about whether countries could move forward individually, Wigand simply said that "we have always been pushing for more coordination, we will continue to do so, especially when it comes to travel and travel restrictions."
From Agence France-Presse (AFP) published at France24 .com on Feb. 5. Reprinted here for educational purposes only. May not be reproduced on other websites without permission.
Questions
NOTE: Before answering the following questions, watch the videos under "Resources" below.
1. List the who, what, where and when of the news item.
2. a) For what purposes will the vaccine certificates be used?
b) What do you think this means for people who want to travel to and from those countries?
3. When will Sweden begin implementing the vaccine certificates?
4. How will Denmark's vaccine certification program differ from that of Sweden?
5. The World Health Organization is a specialized agency of the United Nations "responsible for international public health." China controls the World Health Organization (WHO). (See WHO helped China) The WHO said in January that for the moment, they oppose vaccine certificates be used for travel. Should the WHO change its mind, what should the Biden administration do? (Comply, ignore the ruling of a Communist-controlled UN body, other?) Explain your answer.
6. a) What did the head of the European Commission say about the use of vaccine certificates?
b) What is your reaction to this?
7. Consider the videos under "Resources" below. Despite the British official's claim, other officials in the UK say it is only a matter of time before the government requires a vaccine certificate for travel (and other purposes). Ask a parent: Do you support the mandatory use of vaccine certificates by governments? Please explain your answer. Also, what might be some unintended consequences of this type of government regulation?
Resources
Watch a February 5, 2021 report from France 24:
---
Meanwhile, UK Vaccine Minister Nadhim Zahawi says the UK will not require "Vaccine Passports" – watch a February 7, 2021 interview:
Daily "Answers" emails are provided for Daily News Articles, Tuesday's World Events and Friday's News Quiz.