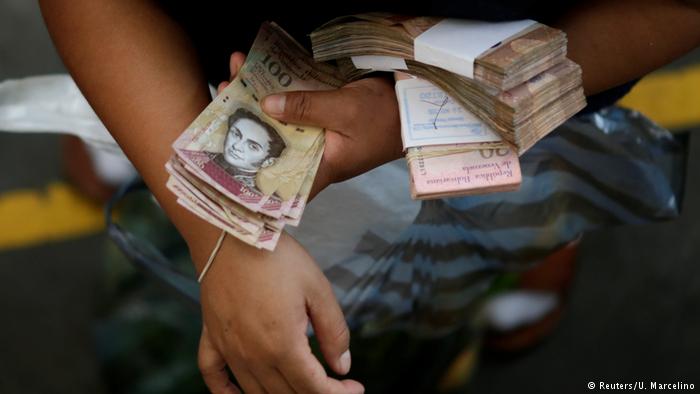 redo Jump to...
print Print...
(by Mark Thompson, CNN Money, Feb. 5) – The U.S. administration is considering cutting off Venezuela's last remaining and rapidly dwindling source of income: crude oil exports.
Speaking in Argentina, Sec. of State Rex Tillerson said the U.S. was discussing how to raise the pressure on Venezuelan President Nicolas Maduro to restore his country's constitution and hold free and fair elections.
"Obviously sanctioning* the oil, or in effect prohibiting the oil to be sold in the United States… is something we continue to consider," he told reporters on Sunday. [*sanctions are actions that are taken to force a country to obey international laws by limiting or stopping trade with that country, by not allowing economic aid for that country, etc.]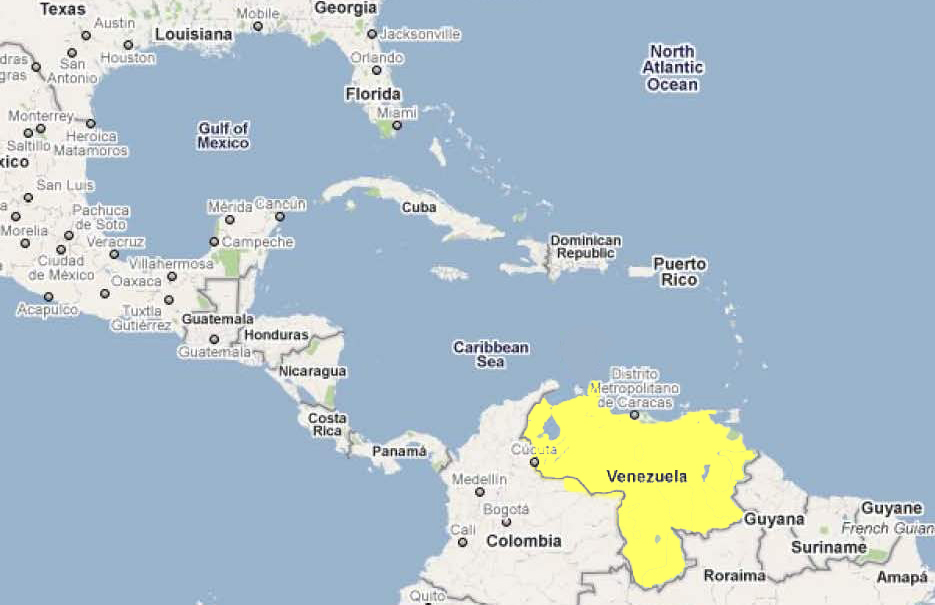 Banning exports of oil or refined oil products to Venezuela was also on the table, Tillerson added.
Oil sanctions are one of the few options President Trump has to really [impact] Maduro.
Venezuelan production has been falling fast since 2014, but the country still pumped 1.7 million barrels a day in December, according to industry estimates.
Exports to the U.S. averaged more than 600,000 barrels a day between January and November last year, data from the U.S. Energy Information Agency shows.
The decline in oil production is already deepening the misery for 30 million Venezuelans suffering from food shortages and a lack of basic medicines. Sanctioning oil exports could make matters much worse.
"The situation is becoming quite dire in Venezuela," said Tillerson, who added that the administration was weighing the effect of sanctions on the Venezuelan people — and whether they would quickly produce the desired result.
"Because not doing anything to bring this to an end is also asking the Venezuelan people to suffer for a much longer time," he said.
It's also a complex business equation. The U.S. sends light crude oil to Venezuela, which has heavy crude. The two get mixed together in Venezuela and shipped back to the United States.
Banning cheap imports from Venezuela would force U.S. refineries to buy elsewhere, and that could push up gas prices.
"We're looking at how to mitigate… the impacts on U.S. business interests," said Tillerson, the former chief executive of Exxon Mobil.
Analysts say U.S. oil sanctions could completely cripple the Venezuelan economy.
— Patrick Gillespie and Claudia Dominguez contributed to this article.
CNNMoney (London) First published February 5, 2018: 7:21 AM ET
Questions
1. For VENEZUELA, give the following information:
capital

location/the countries that share its borders

the religious breakdown of the population

the type of government

the chief of state (and head of government if different) If monarch or dictator, since what date has he/she ruled? – include name of heir apparent for monarch

the population
Find the answers at the CIA World FactBook website. For each country, answers can be found under the "Geography" "People" and "Government" headings.
NOTE: Before answering the questions below, read the info under "Background" and watch the video under "Resources."
2. For VENEZUELA:
a) list the who, what, where and when of the news item
b) Why is the U.S. considering these latest sanctions? Be specific.
c) Do you support U.S. and EU efforts to use sanctions to persuade President Maduro to restore freedom in Venezuela? Explain your answer.
d) Ask a parent the same question. Compare your answers.
Background
From a Jan. 22 CNN article: "EU heaps sanctions on Venezuela as isolation grows" by Patrick Gillespie
Venezuela's regime is becoming more and more isolated from the world.
The European Union sanctioned seven Venezuelan leaders on Monday, each of them accused of undermining democracy in one way or another. The EU already banned weapons sales to Venezuela in November.
The financial assets of all seven leaders will be frozen in Europe, although it's not clear that they have any.
Among the seven are Diosdado Cabello, a congressman who has held high government roles for the last two decades. Cabello is believed to have the ear of President Nicolas Maduro and to be respected by the military.
World leaders have condemned Maduro for shredding democracy in Venezuela. Severe shortages of food and medicine have gotten worse and hyperinflation has set in as the government slips further into default and crisis.
The EU has not sanctioned Maduro himself, but Mnuchin did in July. Only five other sitting leaders have been sanctioned by the United States: Syria's Bashar al-Assad, North Korea's Kim Jong Un, former Zimbabwe President Robert Mugabe, former Yugoslav President Slobodan Milosevic, and Manuel Noriega, who was a military dictator of Panama.
It's not just Europe and the United States coming down on Maduro's regime.
Leaders from Mexico, Peru, Brazil, Argentina, Chile, Colombia, Costa Rica and Panama have all condemned the Venezuelan government's practices. Officials from Latin American countries and Canada are considering action against Maduro's government. The government has received some support from Ecuador and Bolivia.
ast July, Maduro held a vote that many say was rigged. The vote replaced Venezuela's opposition-run legislature with a body of lawmakers from Maduro's political party. Global leaders and organizations say the vote wiped out any vestiges of democracy in Venezuela.
The vote followed months of protests in which more than 120 people died.
Daily "Answers" emails are provided for Daily News Articles, Tuesday's World Events and Friday's News Quiz.