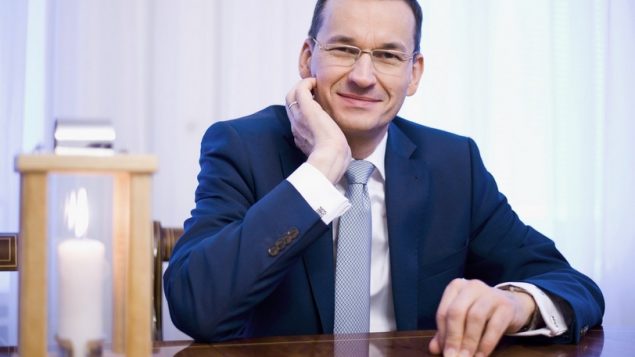 redo Jump to...
print Print...
(by Ofer Aderet, Haaretz, Dec 11, 2017) – A Christian with Jewish roots, whose aunt was saved from the Holocaust by Poles, will become Poland's new prime minister this week.
Mateusz Morawiecki, a 49-year old former bank executive, is currently the finance minister. Last Thursday, as part of a cabinet reshuffle, the ruling conservative Law and Justice party chose him to replace Prime Minister Beata Szydlo, who has been in office since 2015.
In his first interview since his appointment, Morawiecki told Catholic media outlets on Friday, "What is most important for me is that the Lord gives me enough strength to serve Poland."
"We are a part of the European Union but we want to transform it. My dream is to make it Christian again, since unfortunately, in many places, people no longer sing Christmas carols, the churches are empty and are turning into museums, and this is very sad."

"We are building Poland as a strong, efficient state, but also a state that incorporates universal and Christian values. We will defend them, as well as our uniqueness, against the background … of falling into deeper consumerism, lack of principles, lack of values which is a prevailing feature now in Western Europe," he said.
Morawiecki revealed his Jewish roots earlier this year at a ceremony to honor Poles who saved Jews during the Holocaust. The ceremony took place at the Warsaw Zoo, because the couple who ran the zoo during World War II hid Jews there to save them from the Nazis.
"Always at such ceremonies I begin reflecting on my family's own story," Morawiecki said on that occasion. "My aunt Irena was a Jew, she survived the war and as a child of 10. Until she was 16, she stayed with a Polish family who rescued her," aided by a few dozen other non-Jewish Poles who risked their lives.
He also said that none of his Aunt Irena's rescuers had been recognized as Righteous Among the Nations by Yad Vashem, Israel's Holocaust museum and memorial.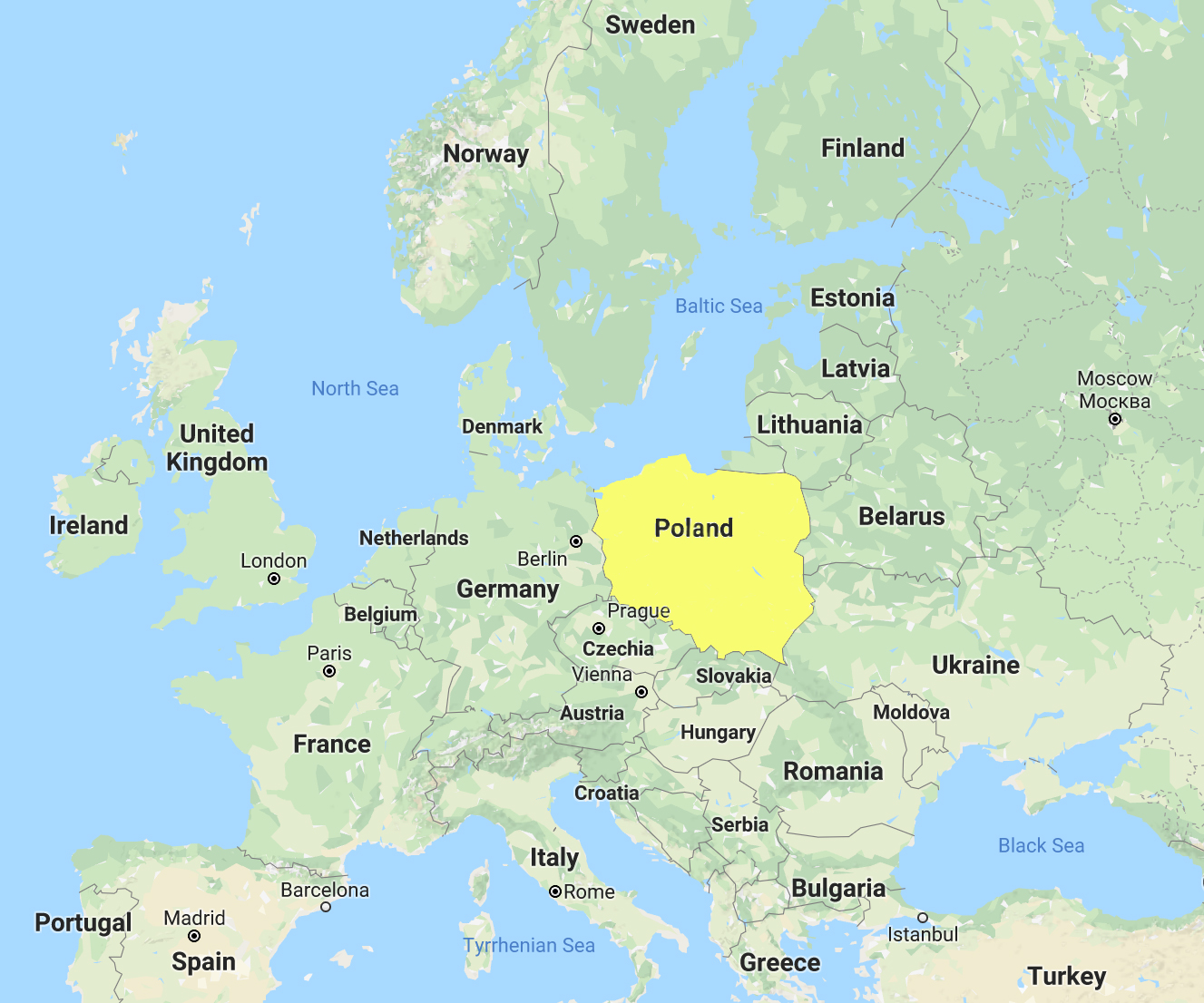 Another of his aunts, Roma, survived the Holocaust by fleeing Poland and now lives in Israel, he said.
The Law and Justice party, on whose behalf Morawiecki will serve, has adopted conservative policies on many issues, including that of the country's historical memory. It has sought to replace the narrative that many Poles were anti-Semites who collaborated in some fashion with the Nazis with the narrative that the Poles were victims of the Nazis who helped the Jews en masse.
Explaining the switch in leadership, party officials said the government needs to focus on the economy, which has grown in recent years but is seen as in need of a push for innovation — and to improve Poland's standing in the European Union and with other foreign nations.
Morawiecki, a former banker who speaks English and German, is seen as better prepared to represent Poland internationally.
Questions
1. For POLAND, give the following information:
capital

location/the countries that share its borders

the religious breakdown of the population

the type of government

the chief of state (and head of government if different) If monarch or dictator, since what date has he/she ruled? – include name of heir apparent for monarch

the population
Find the answers at the CIA World FactBook website. For each country, answers can be found under the "Geography" "People" and "Government" headings.
NOTE: Before answering the questions below, read the info under "Background" and watch the videos under "Resources."
2. For POLAND:
a) list the who, what, where and when of the news item
b) Prime Minister Szydlo was popular with the voters. Why did the party replace her with Mr. Morawiecki?
c) Ask a grandparent to explain the significance of a Polish prime minister with Jewish roots.
Background
Bloomberg News reports:
Morawiecki, 49, drafted Law & Justice's long-term economic program that envisions carving out a bigger role for the government in business affairs. That fits into the party's drive to centralize power and steer Poland away from the more liberal, multicultural model that's dominated the country's 28-year post-Communist transformation.

The country's judicial overhauls, which Morawiecki has backed, threaten to trigger unprecedented EU sanctions against a member country's government. Poland is also at odds with Brussels over its refusal to accept any refugees, with the bloc's executive on Thursday referring the country to the EU Court of Justice for not complying with its obligation to relocate migrants.
---
Did you know that many non-Jewish Poles risked their lives to rescue Jewish people from the Nazis? We recommend the following books that tell some of these stories:
Daily "Answers" emails are provided for Daily News Articles, Tuesday's World Events and Friday's News Quiz.