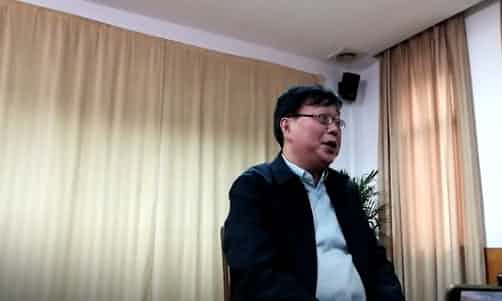 redo Jump to...
print Print...
Gui Minhai, 53, ran a publishing company in Hong Kong known for books critical of the Chinese government. He disappeared in Thailand where he was on vacation in October 2015. Chinese state media accused him of publishing books that slandered Communist Party leaders. Four other publishers taken by the Chinese were released but Gui remained in custody until October last year. He is forced to remain in China where he is kept under strict police surveillance.
---
(by Tom Phillips, UK Guardian) BEIJING –Three weeks after he was snatched from a Beijing-bound train, Hong Kong based publisher Gui Minhai (who has Swedish citizenship) has resurfaced in police custody, making what activists denounced as a [coerced] video confession to a series of unspecified offenses.
"I feel ashamed about myself. I have made mistakes," Gui, 53, is filmed telling a small group of reporters who said they had been given access to the prisoner by Chinese security officials.

"My message to my family is that I hope they will live a good life. Don't worry about me. I will solve my own problems myself."
[Mr. Gui, who has published books on the personal lives of Chinese Communist Party leaders, has spent much of the past two years in Chinese custody.

He first made headlines in 2015 when he vanished from Thailand and resurfaced in China, along with four other Hong Kong-based publishers.

After his disappearance, there were allegations that he had been abducted by Chinese agents across international borders in an extrajudicial process. Chinese officials, however, say Mr. Gui and the four other men all went to China voluntarily.

The publisher ultimately confessed to being involved in a fatal traffic accident more than a decade earlier – a confession supporters say was forced.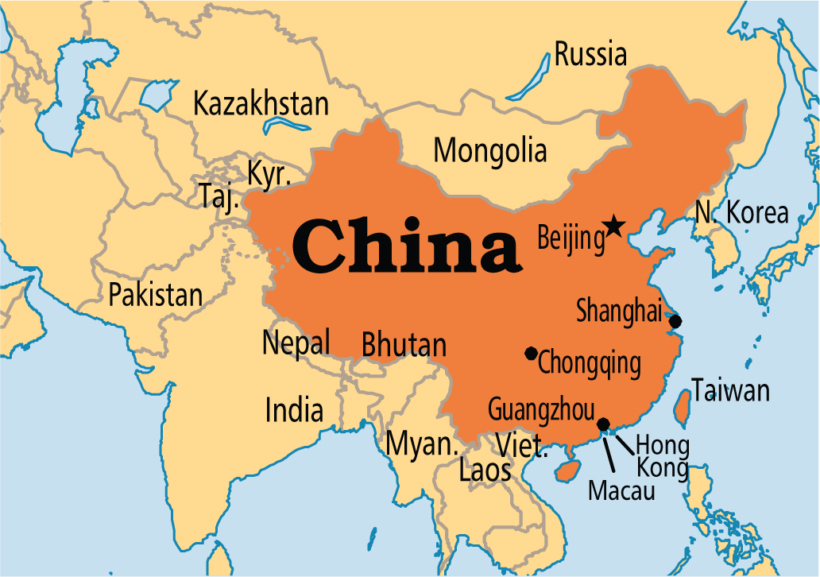 Human rights groups believe the publishers are victims of a crackdown on dissent against China's ruling Communist Party. Mr. Gui, who was briefly freed from custody last October, has been in and out of Chinese detention since 2015, when he disappeared during a holiday in Thailand.]
Gui, a Hong Kong-based publisher…had last been heard of on January 20 when he was seized by plainclothes agents as he travelled to China's capital with two Swedish diplomats. …They had been heading to the Swedish embassy for a medical check-up amid suspicions he was suffering from a rare neurological disease.
However, Gui rejected that narrative on Friday as he was paraded before reporters from communist news outlets….
Gui accused Sweden of "sensationalising" his case and tricking him into a botched attempt to flee China.
"I fell for it," he says. "Sweden offered me a plan, and that was to use my medical appointment as an excuse to get to the Swedish embassy in Beijing. And then they would wait for an opportunity to get me to Sweden.

"My wonderful life has been ruined and I would never trust the Swedish ever again," Gui adds.
Forced televised confessions have become a hallmark of Chinese president Xi Jinping's increasingly hardline rule with a succession of government critics – including Gui and the human rights activist Peter Dahlin – appearing on camera to admit their supposed sins.
Published at the UK Guardian on Feb. 9, 2018.
Questions
1. For CHINA, give the following information:
capital

location/the countries that share its borders

the religious breakdown of the population

the type of government

the chief of state (and head of government if different) If monarch or dictator, since what date has he/she ruled? – include name of heir apparent for monarch

the population
Find the answers at the CIA World FactBook website. For each country, answers can be found under the "Geography" "People" and "Government" headings.
NOTE: Before answering the questions below, read the info under "Background" and watch the videos under "Resources."
2. For CHINA:
a) list the who, what, where and when of the news item
b) For what reason did Chinese communist authorities abduct Hong Kong publisher Gui Minhai over 2 years ago?
c) Marion Smith writes in a blog post at VictimsofCommunism.org:
"Communist China's leader [Xi Jinping] rules the most populous nation on earth with an iron fist while his underlings proclaim him the new Mao Zedong. At home, he uses force and intimidation to consolidate his power while denying his people the most basic human rights. Abroad, he uses deceit, misinformation, and cyber espionage to shut down publishing houses and drown out critical voices while engaging in the most ambitious imperial project since the Soviet Union's "Evil Empire" days."
What do you think of Ms. Smith's assertion? Explain your answer.
Background
Sophie Richardson, Human Rights Watch's China director, said Gui's "interview" looked like the latest example of such staged admissions:
"The venality of that video is breathtaking – as is the substance, which is suspiciously perfectly crafted to try to undermine Sweden's access to him."
"Sweden and the EU should call it out for what it is – the product of pure coercion – and redouble their efforts to free him."
Måns Molander, the group's Sweden and Denmark director, tweeted: "#China is forcing Swedish citizen #GuiMinhai to 'confess' and make public statements. We have seen it before."
William Nee, an Amnesty International campaigner, tweeted: "This sort of contrived video and media interview made in incommunicado detention is shameful."
Sweden made no immediate comment but last week Stockholm condemned China's "brutal intervention."
Several of the images of Gui published by the South China Morning Post show a missing tooth on the right-hand side of his mouth. Speaking to the Guardian last week, his UK-based daughter, Angela Gui, said she had noticed the missing tooth during Skype conversations they had held before his latest detention.
"He wouldn't explain in detail what had happened to it. But I got quite a clear sense that it must have come out during torture or some other kind of mistreatment in custody," she said.
Chinese authorities said Gui was being held on suspicion of leaking state secrets. "He was in incommunicado detention for two years. So who would have told him these state secrets?" questioned his daughter.
"I can only guess that it might have something to do with what happened when he was taken the first time. And that whoever ordered this didn't want this to come out." (from the Guardian article above)
Resources
Watch a 2016 report from Euronews:
Daily "Answers" emails are provided for Daily News Articles, Tuesday's World Events and Friday's News Quiz.