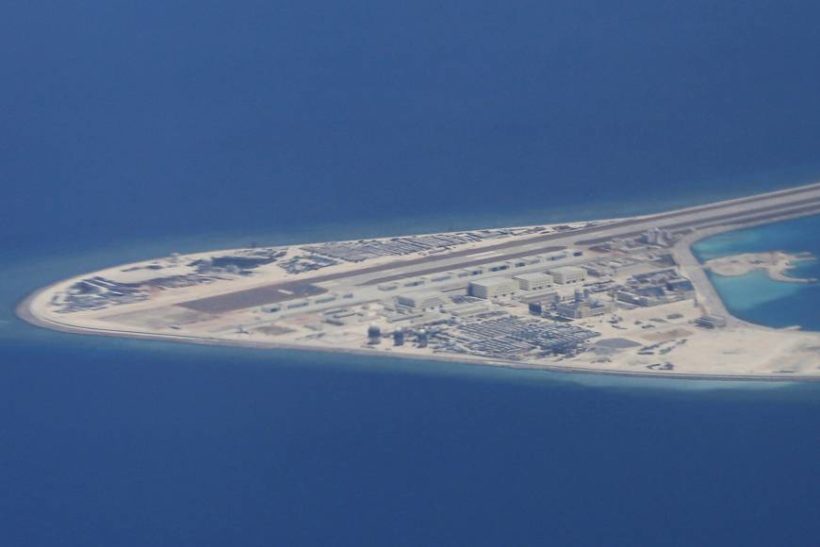 redo Jump to...
print Print...
(by David Brunnstrom, Reuters, published Dec. 14) – While attention in Asia has been distracted by the North Korean nuclear crisis in the past year, China has continued to install high-frequency radar and other facilities that can be used for military purposes on its man-made islands in the South China Sea, a U.S. think tank said on Thursday.
Chinese activity has involved work on facilities covering 72 acres (29 hectares) of the Spratly and Paracel islands, territory contested with several other Asian nations, according to the Asia Maritime Transparency Initiative of Washington's Center for Strategic and International Studies. The report cited satellite images.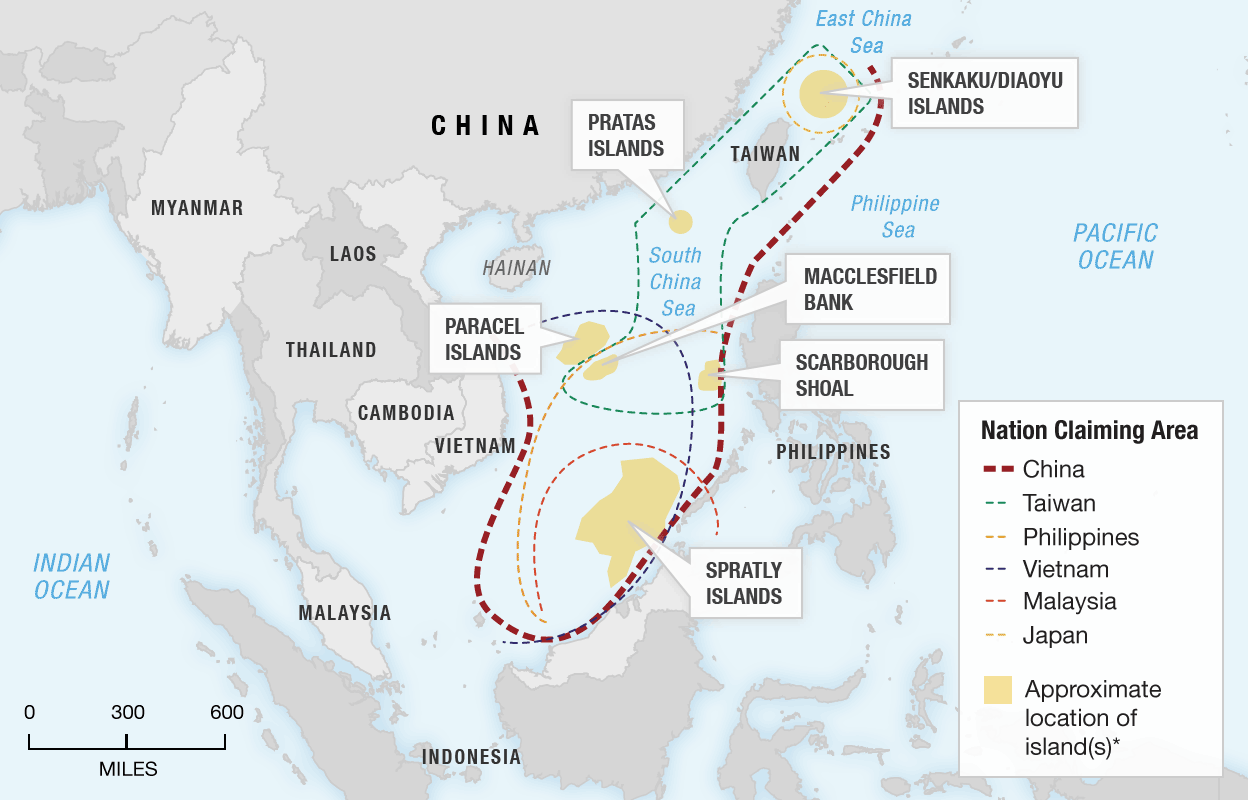 The United States and its allies oppose China's building of artificial islands in the South China Sea and their militarization, given concerns Beijing plans to use them to deny access to strategic routes.
"It's completely normal for China to conduct peaceful construction and build essential defense equipment on its own sovereign territory," China's foreign ministry spokesman Lu Kang told a regular press briefing on Friday, in response to a question about the report.

"We believe certain people who have ulterior motives are making mountains out of molehills and stirring up trouble."
The report said that in the last several months China had constructed what appeared to be a new high-frequency radar array at the northern end of Fiery Cross Reef in the Spratlys.
Subi Reef had seen tunnels completed that were likely for ammunition storage and another radar antenna array and radar domes, the report said.
Construction on Mischief Reef included underground storage for ammunition and hangars, missile shelters and radar arrays.
Smaller-scale work had continued in the Paracel Islands, including a new helipad and wind turbines on Tree Island and two large radar towers on Triton Island.
It said the latter were especially important as waters around Triton had been the scene of recent incidents between China and Vietnam and multiple U.S. freedom-of-navigation operations, which the U.S. navy has used to assert what it sees as its right to free passage in international waters.
Woody Island, China's military and administrative headquarters in the South China Sea, saw two first-time air deployments "that hint at things to come at the three Spratly Island air bases farther south," the report said.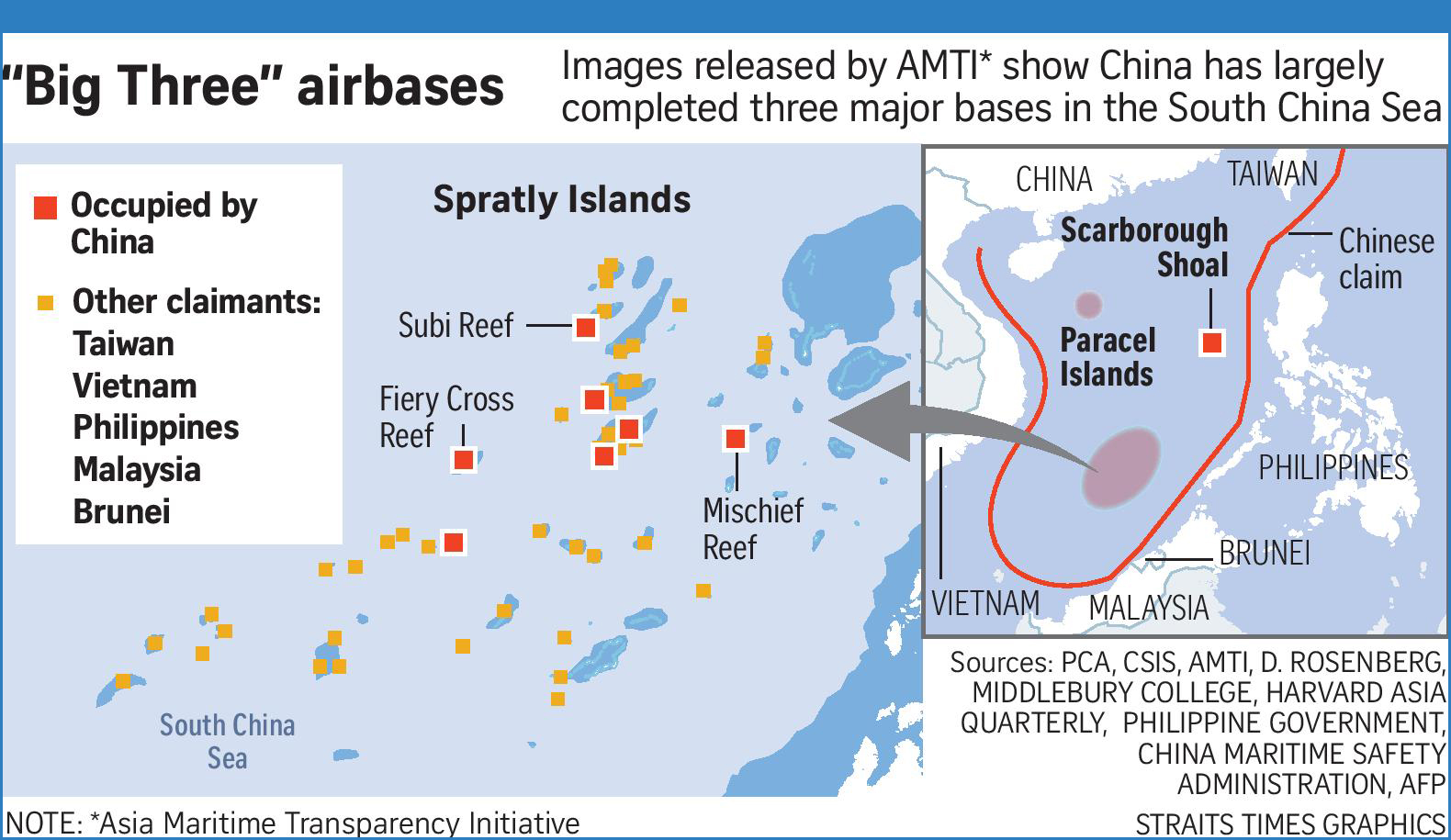 At the end of October, the Chinese military released images showing J-11B fighters at Woody Island for exercises, while on Nov. 15, AMTI spotted what appeared to be Y-8 transport planes, a type that can be configured for electronic surveillance.
The Pentagon has conducted several patrols near Chinese-held South China Sea territory this year, even as it has sought China's help in northeast Asia to press North Korea to give up its nuclear weapons program.
On Tuesday, U.S. Secretary of State Rex Tillerson reiterated a call for a "freeze" in China's island building and said it was unacceptable to continue their militarization.
(Additional reporting by Sue-Lin Wong in BEIJING; Editing by James Dalgleish)
Questions
1. For China, give the following information:
capital

location/the countries that share its borders

the religious breakdown of the population

the type of government

the chief of state (and head of government if different) If monarch or dictator, since what date has he/she ruled? – include name of heir apparent for monarch

the population
Find the answers at the CIA World FactBook website. Answers can be found under the "Geography" "People" and "Government" headings.
NOTE: Before answering the questions below, read the info under "Background" and watch the video under "Resources."
2. For CHINA:
a) list the who, what, where and when of the news item
b) Describe China's construction on the various reefs.
c) Why do the U.S. and our allies oppose China's building of artificial islands in the South China Sea?
d) What do you think of China's dismissal of this opposition?
Background
The Spratlys
The Philippines, along with Vietnam, China, Taiwan, Malaysia and Brunei, is a claimant country in the disputed Spratly Islands group. Currently the Philippines is occupying ten features (seven islands, three reefs).
As a comparison, Vietnam occupies six islands, seventeen reefs and three banks. Taiwan has one island and one reef. Malaysia has one artificial island and five reefs. China has eight reefs.
Also, the Philippines has some features that are "virtually occupied."  These are features that lie in very close proximity to Philippine-occupied features and that can be seen within the horizon: North Reef, Sandy Cay or Extension Reef, Loaita Nan and Loaita Cay. (from wikipedia)
Daily "Answers" emails are provided for Daily News Articles, Tuesday's World Events and Friday's News Quiz.