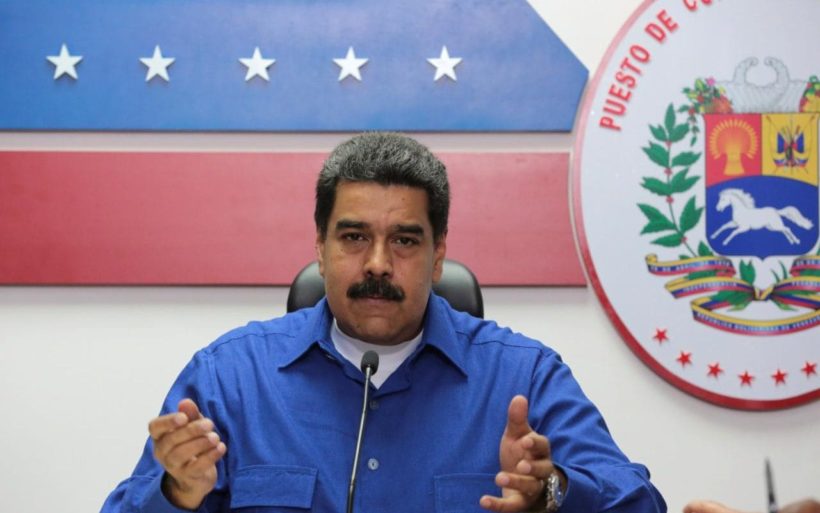 redo Jump to...
print Print...
PUBLISHING CHANGE – please note:
This is the last week we will publish three Tuesday's World Events briefs. Going forward, beginning next Tuesday, March 28 we will publish one Tuesday's World News article, which will continue to include Questions, Background and Resources.
VENEZUELA – 'Bread war': Brownie and croissant bakers arrested
(from Reuters) – Venezuela last week arrested four bakers for making illegal brownies and other pastries as President Nicolas Maduro's socialist government threatens to take over bakeries in Caracas as part of a new "bread war."
Maduro has sent inspectors and soldiers into more than 700 bakeries around the capital this week to enforce a rule that 90 percent of wheat must be destined to loaves rather than more expensive pastries and cakes.
It was the latest move by the government to combat shortages and long lines for basic products that have characterised Venezuela's economic crisis over the last three years.
The ruling Socialist Party says pro-opposition businessmen are sabotaging the OPEC nation's economy by hoarding products and hiking prices. Critics say the socialist government is to blame for persisting with failed polices of price and currency controls.  [Business leaders deny government allegations that they are to blame for high prices and say the economic woes stem from rigid state controls and the government's mismanagement.]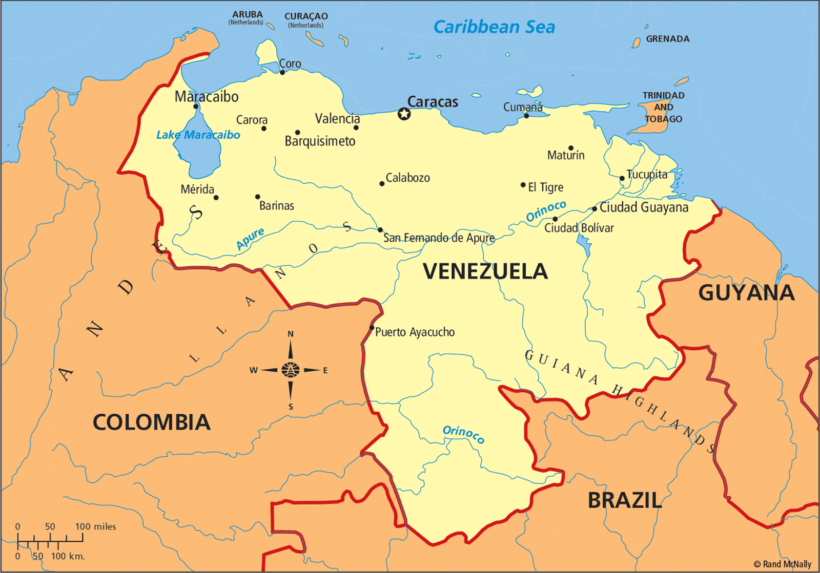 Breadmakers blame the government for a national shortage of wheat, saying 80 percent of establishments have none left in stock.
During this week's inspections, two men were arrested as their bakery was using too much wheat in sweet bread, ham-filled croissants and other products, the state Superintendency of Fair Prices said in a statement sent to media on Thursday.
Another two were detained for making brownies with out-of-date wheat, the statement added, saying at least one bakery had been temporarily taken over by authorities for 90 days.
"Those behind the 'bread war' are going to pay, and don't let them say later it is political persecution," Maduro had warned at the start of the week.
The group representing bakers, Fevipan, has asked for a meeting with Maduro, saying most establishments cannot anyway make ends meet without selling higher-priced products.
---
ESTONIA – British troops arrive in Estonia to deter Russian aggression in one of biggest deployments to region in decades
(from London's Daily Telegraph) – British troops have arrived in Estonia as part of a major NATO mission in the Baltic states to deter Russian aggression.
Around 120 soldiers from the 5th Battalion The Rifles landed at the Amari airbase on Friday, 25 miles south-west of the capital Tallinn.
They were welcomed by Estonia's defense minister Margus Tsahkna on their arrival from RAF Brize Norton.
Eight hundred British troops are due to be stationed in the country as part of one of the biggest deployments to Eastern Europe in decades.
The first batch will set up a British headquarters in the country before the rest arrive next month.
They will work alongside French and Danish forces to "provide a proportionate, defensive, and combat capable force to defend our NATO ally and deter any form of hostile activity against the [NATO] Alliance," the Ministry of Defense said.
Britain is taking a leading role in the Estonia Battlegroup, while other nations are deploying troops to Latvia, Lithuania and Poland as part of NATO's Enhanced Forward Presence battalion.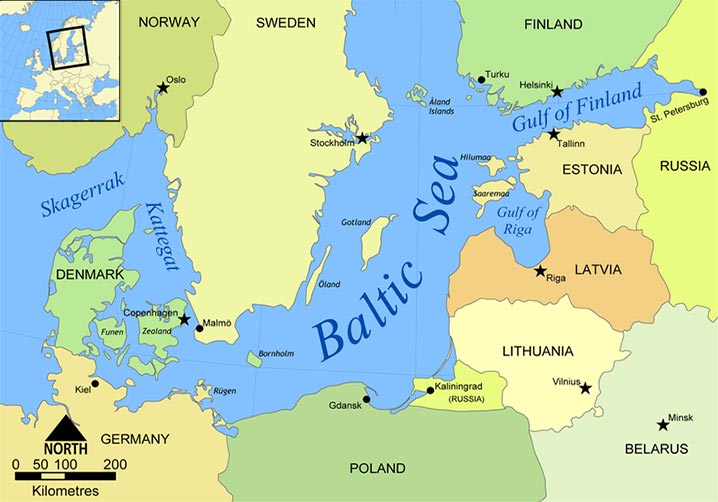 Around 300 British vehicles have also left the country this week by ferry headed for Estonia, including Challenger 2 tanks, Warrior infantry fighting vehicles, and AS90 self-propelled artillery pieces. …..
The deployment came as U.S. President Donald Trump reaffirmed the United States's "strong support" for NATO in a meeting with German Chancellor Angela Merkel. …
Prior to his inauguration, Mr. Trump declared NATO "obsolete" but has since modified his stance, telling European leaders, including Prime Minister Theresa May, the alliance remains of strategic importance.
---
PAKISTAN – Government wants Facebook, Twitter to help it identify users suspected of blasphemy against Islam
(from London's Daily Telegraph) – Pakistan said on Thursday it had asked Facebook and Twitter to help it identify Pakistanis suspected of blasphemy so that it can prosecute them or pursue their extradition [have them returned to Pakistan].
Under Pakistan's strict blasphemy laws, anyone found to have insulted Islam or the Prophet Muhammad can be sentenced to death.
Interior Minister Chaudhry Nisar Ali Khan said an official in Pakistan's Washington embassy had approached the two social media companies in an effort to identify Pakistanis, either within the country or abroad, who recently shared material deemed offensive to Islam.
He said Pakistani authorities had identified 11 people for questioning over alleged blasphemy and would seek the extradition of anyone living abroad.
The interior ministry said Facebook had agreed to send a team to Pakistan to address reservations about content on the social media site, according to the BBC.
Facebook, which has not confirmed it is sending a delegation to Pakistan, said it reviews all government requests carefully, "with the goal of protecting the privacy and rights of our users."
"We disclose information about accounts solely in accordance with our terms of service and applicable law. A Mutual Legal Assistance Treaty or other formal request may be required for international requests, and we include these in our Government Requests Report," which is publicized each year, it said in a statement.
Plans for the "Everybody Draw Mohammed Day" contest drew an angry reaction, provoking street demonstrations in the Muslim majority country. [Although the Koran does not specifically forbid physical depictions of the Prophet Mohammed, many Muslims follow a tradition which regards such images as blasphemous.]
---
PUBLISHING CHANGE – please note:
This is the last week we will publish three Tuesday's World Events briefs. Going forward, beginning next Tuesday, March 28 we will publish one Tuesday's World News article, which will continue to include Questions, Background and Resources.
Questions
1. For each of the 3 countries, give the following information:
capital

location/the countries that share its borders

the religious breakdown of the population

the type of government

the chief of state (and head of government if different) If monarch or dictator, since what date has he/she ruled? – include name of heir apparent for monarch

the population
Find the answers at the CIA World FactBook website. For each country, answers can be found under the "Geography" "People" and "Government" headings.
NOTE: Before answering the questions below, read the info under "Background"
2. For VENEZUELA:
a) list the who, what, where and when of the news item
b) In 2010, President Hugo Chavez nationalized a fleet of oil rigs belonging to a U.S. company. Farmland and other privately owned companies were also taken over by the government. In 2015, President Maduro ordered the government takeover of a private supermarket chain. What did President Maduro threaten to do to bakeries, which are also privately owned businesses?
c) What do bakers say about the national shortage of wheat?
d) What rule did the arrested bakers disregard?
CHALLENGE:
-Read the "Background" below on Venezuela's socialist government.
-Watch the video "Capitalism vs. Socialism"
Why does the practice of socialism have such a devastating effect on a country and its economy?
3. For ESTONIA:
a) list the who, what, where and when of the news item
b) List the NATO countries working together as part of NATO's Enhanced Forward Presence battalion.
c) Ask a parent: how effective do you think NATO and its Enhanced Forward Presence battalion will be as a deterrent to Russia?
4. For PAKISTAN:
a) list the who, what, where and when of the news item
b) Define blasphemy. What are the consequences in Pakistan for anyone found to have insulted Islam or Mohammed?
c) How did FB and Twitter respond to the Pakistani government's request?
d) Why do you think these two American companies did not take a strong stand supporting Pakistani citizens' right to free speech on these social media sites?
e) What is your reaction to this move by the Pakistani government?
PUBLISHING CHANGE – please note:
This is the last week we will publish three Tuesday's World Events briefs. Going forward, beginning next Tuesday, March 28 we will publish one Tuesday's World News article, which will continue to include Questions, Background and Resources.
Background
VENEZUELA: 
There are chronic shortages everywhere. Analysts say the socialist government's currency controls that restrict the availability of dollars for imports has played a key role in creating the scarcity of many items.
In a country with supposedly the largest oil reserves in the world, people queue around the block for goods that most likely won't be there to buy when they get to the front.
Venezuelans can't get medicine, or parts to fix their cars.
Inflation runs at anything from 200% to 600%, depending on who you believe, and the currency – at least officially, if not always in practice – has lost four fifths of its value this year alone. (from a December 2015 Forbes commentary)
ABOUT VENEZUELA'S GOVERNMENT:
For most of the first half of the 20th century, Venezuela was ruled by generally benevolent military strongmen, who promoted the oil industry and allowed for some social reforms. Democratically elected governments have [ruled] since 1959. Hugo Chavez, President of Venezuela from 1999 until his death in 2013, promoted a controversial policy of "democratic socialism," which [aimed] to alleviate social ills while at the same time attacking globalization and undermining regional stability.(From the CIA World FactBook.)
Under the presidency of Hugo Chávez, Venezuela saw sweeping and radical shifts in social policy, moving away from the government officially embracing a free market economy and towards quasi-socialist income redistribution and social welfare programs. (from wikipedia)
nationalization – refers to the process of a government taking control of a company or industry, which can occur for a variety of reasons. When nationalization occurs, the former owners of the companies may or may not be compensated for their loss in net worth and potential income.
What is wrong with the socialist/communist policy of nationalization?:
Nationalization destabilizes a society and economy, reduces investment, entrepreneurial innovation and economic growth, and has negative consequences for the majority of the population, including the poor. It sends a message to inhabitants and outside investors that private property is not safe. Nationalization destroys jobs and the profitability of enterprises and is a crime against the general populace. It is bad for consumers, workers, the poor and democracy. (read more at moneyweb.co.za)
From a March 1 post by Theodore Cangero at aier.org:
The socialist Bolivarian Revolution in Venezuela led by its late president, Hugo Chávez, appears to have failed.
The Venezuelan economy has collapsed and hyperinflation has destroyed the country's currency.
The economy contracted over 10 percent in 2016, and inflation accelerated to 700 percent.
President Nicolás Maduro is continuing the disastrous economic policies of the late President Chávez, however.
Chávez was elected in 1999 and implemented a series of redistributive policies aimed at alleviating poverty.
The Socialist Party of Venezuela, the party of Chávez and Maduro, used redistributive policies to reduce inequality at the expense of the overall economy.
It is likely that inequality would have been reduced even more had Chávez and Maduro not interfered in the economy.
The redistribution policies of Chávez depended completely on revenue from Venezuela's state-owned oil industry.
Private industry was strangled by centrally planned price controls, which caused widespread shortages of basic goods.
Socialism and exclusive dependence on the oil industry have led Venezuela down the path of economic collapse, hyperinflation, and social and political unrest.
---
ESTONIA:
ON NATO:
The North Atlantic Treaty Organization (NATO) is an alliance of 28 countries from North America and Europe committed to fulfilling the goals of the North Atlantic Treaty signed on April 4, 1949. In accordance with the Treaty, the fundamental role of NATO is to safeguard the freedom and security of its member countries by political and military means. NATO is playing an increasingly important role in crisis management and peacekeeping.
POLITICAL – NATO promotes democratic values and encourages consultation and cooperation on defence and security issues to build trust and, in the long run, prevent conflict.
MILITARY – NATO is committed to the peaceful resolution of disputes. If diplomatic efforts fail, it has the military capacity needed to undertake crisis-management operations. These are carried out under Article 5 of the Washington Treaty – NATO's founding treaty – or under a UN mandate, alone or in cooperation with other countries and international organizations. (from nato.int)
Daily "Answers" emails are provided for Daily News Articles, Tuesday's World Events and Friday's News Quiz.