redo Jump to...
print Print...
SOUTH SUDAN – South Sudan refugees reach one million mark
(from BBC News) — The number of people who have fled South Sudan because of the country's civil war has passed the one million mark, the UN refugee agency (UNHCR) says.
Fighting that broke out in the capital, Juba, in July is responsible for the latest surge in those fleeing, it says.
More than 1.6 million people are also displaced within South Sudan, meaning about 20% of the population have been made homeless since December 2013.
A fragile peace deal signed last year is on the brink of collapse. …
The UN says more than 185,000 people have fled South Sudan since July.
"The fighting has shattered hopes for a real breakthrough and triggered new waves of displacement and suffering, while humanitarian organizations are finding it very difficult for logistical, security and funding reasons to provide urgent protection and assistance to the hundreds of thousands in need," UNHCR spokesman Leo Dobbs said.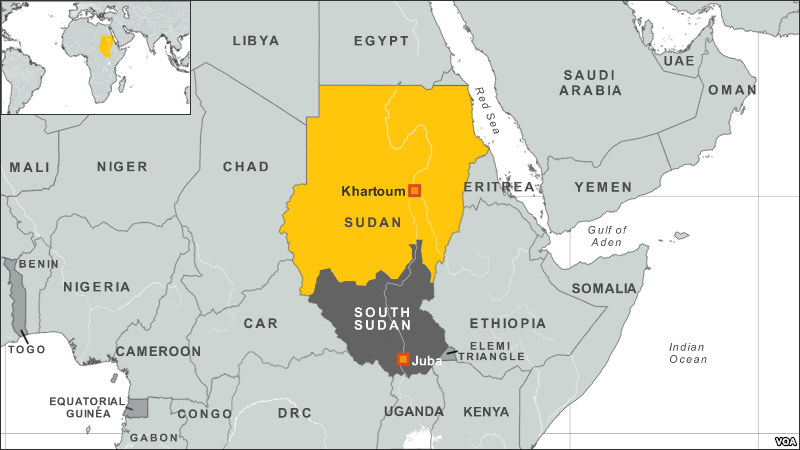 Many of the refugees arriving in Uganda, which hosts the most South Sudanese, are "exhausted after days walking in the bush and going without food or water. Many children have lost one or both of their parents", the UNHCR says.
A fall-out between President Salva Kiir and former Vice-President Machar – the most powerful members of their respective Dinka and Nuer ethnic groups – led to the civil war which erupted in December 2013.
They only agreed to settle their differences under intense international pressure, signing a peace deal in August 2015 – and Mr. Machar returned to Juba as vice-president in a unity government in April.
But battles then broke out between his bodyguards and presidential guards three months later, prompting him to flee.
Another member of his party has been appointed as vice-president, a move Mr. Machar does not recognize.
Earlier this week, a report…accused both Mr. Kiir and Mr. Machar, as well as their officials, of personally profiting from the war. Both men have denied the allegations.
The UN wants to deploy a 4,000-strong regional protection force for Juba which they say would have a more robust mandate than the 12,000 UN soldiers already in the country, however the mandate and size of the force still have to be agreed.
---
PHILIPPINES – Philippines' Duterte needs six more months for his war on drugs
(from Reuters) — MANILA – Philippine President Rodrigo Duterte said on Sunday he needed six more months for his war on drugs, saying he only realized how bad the country's narcotics problem was after taking office over two months ago.
Duterte, a former crime-busting mayor of the southern city of Davao, won the presidency in May promising to suppress crime and wipe out drugs and drug dealers in three to six months.
More than 3,500 people – or about 47 per day – have been killed in the past 10 weeks in connection with the illegal drugs trade, nearly two thirds by unknown assailants and the rest in legitimate police operations, according to local police.
Though popular at home, Duterte's sometimes violent anti-drug rhetoric and the thousands of killings have alarmed rights groups and sparked the concern of the United States, a former colonial power and close ally, and the United Nations.
Duterte has dismissed criticism of his war on drugs, including allegations made by rights groups at home and abroad of extrajudicial killings [extrajudicial is without any judicial proceeding or legal process].
New York-based Human Rights Watch (HRW) last week said the U.N. should look into the drugs war and be allowed to interview witnesses.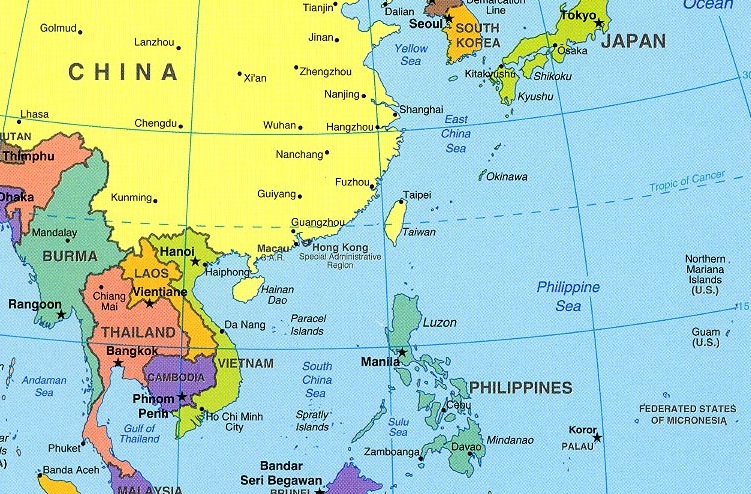 The biggest problem is posed by the distribution and use of locally made methamphetamine, known as 'shabu'.
"I did not realize how severe and how serious the problem of drug menace in this republic was until I became president," Duterte said in a media briefing in Davao.
He said there were "hundreds of thousands of people already in the drug business" now, some of them working in government. "We would need time to put everything in order. Give me a little extension, maybe of another six months," he said.
Early this month Duterte said "plenty will be killed until the last pusher is out of the streets." But on Sunday he said "even if I wanted to, I cannot kill them all because the last report would be this thick," referring to a new, not yet published list of mostly public officials linked to illegal drug trade.
In two previous lists, Duterte identified military and police officials, lawmakers and judges with alleged connections to the drug trade.
The new list includes more elected government officials such as village chiefs or "barangay captains," Duterte said. [A barangay, formerly referred to as barrio, is the smallest administrative division in the Philippines and is the native Filipino term for a village, district or ward.] He did not say when the names would be made public but that they had been "verified."
He also said he supported calls to postpone the barangay elections, to be held in October, because drug money could be used to ensure victory of those who connive with drug dealers.
"From the looks of it, it's the government already doing the operation (of illegal drugs). They (the foreign critics) just don't realize it because it's not their country," he said.
---
RUSSIA – Russia 'to revive the KGB' after Putin wins biggest majority
(from London's Daily Telegraph) — MOSCOW – Russia plans effectively to revive the KGB under a massive shake-up of its security forces, a respected business daily has reported.
A State Security Ministry, or MGB, would be created from the current Federal Security Service (FSB) , and would incorporate the foreign intelligence service (SVR) and the state guard service (FSO), under the plans. It would be handed all-encompassing powers once possessed by the KGB, the Kommersant newspaper said, citing security service sources.
Like the much-feared KGB, it would also oversee the prosecutions of Kremlin critics, a task currently undertaken by the Investigative Committee, headed by Alexander Bastrykin, a former university classmate of President Putin. The Kremlin has not commented.
The MGB is expected to be in operation before the 2018 presidential elections, which could see Mr. Putin secure a fourth term of office that would keep him in power until 2024.
Mr. Putin served as a KGB officer in Soviet-era East Germany, and is also thought to have been responsible for keeping tabs on dissidents in his hometown of Leningrad, now St. Petersburg. He headed the FSB from July 1998 to August 1999, before becoming prime minister, and has often quipped that there is no such thing as a former KGB officer.
"The KGB was one of the strongest special services in the world – everyone recognized this," Sergei Goncharov, who served in Russia's now disbanded Alpha counter-terror unit in the 1990s, told state media. Mr. Goncharov also said the creation of the MGB would provide Russia with a "strong fist" overseen by a unified leadership.
Kremlin critics were horrified by the possible rebirth of an organization synonymous in Russia with political oppression. "It's time to get out [of the country]," wrote Elshad Babaev, a Twitter user. "Anyone who can should take the opportunity."
The KGB was just one of the many incarnations of the Soviet Union's feared secret police service, which was founded in 1917 as the Cheka.
The MGB is not a new designation. It was the name of the state security apparatus for eight years during Joseph Stalin's bloody rule. It was renamed the KGB after Stalin's death, and disbanded in 1991, following the collapse of the Soviet Union, when its powers were distributed among a number of newly-created security services.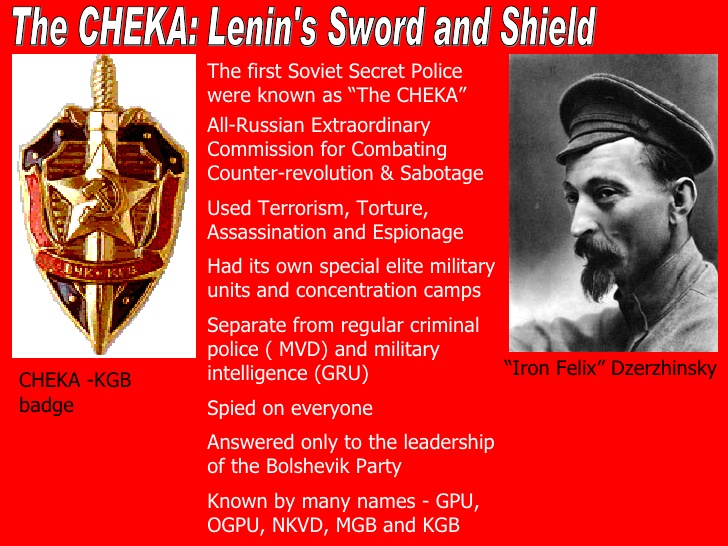 The Kommersant report came less than 24 hours after Mr. Putin's ruling United Russia party strengthened its grip on the Duma, the lower house of parliament, taking three-quarters of its 450 seats, its largest ever majority.
The two anti-Putin parties on the ballot – Parnas and Yabloko – failed to overcome the 5 per cent threshold to enter parliament.
Dmitry Gudkov, the only liberal opposition politician to hold a seat before, was defeated by a United Russia candidate. "The question now is … how to live with a one-party parliament," he said.
The election was marred by allegations of vote-rigging and widespread apathy. The turnout in Moscow was just 35 per cent, the lowest since Mr. Putin came to power in 2000.
"A record low turnout. Democrats get less than 3 per cent. The MGB is to be recreated. Welcome to the brave new world," said Vladimir Kara-Murza, the deputy leader of Parnas.
(The news briefs above are from wire reports and staff reports posted at BBC News on September 16, Reuters on Sept. 18 and London's Daily Telegraph on September 19.)
Questions
1. For each of the 3 countries, give the following information:
capital

location/the countries that share its borders

the religious breakdown of the population

the type of government

the chief of state (and head of government if different) If monarch or dictator, since what date has he/she ruled? – include name of heir apparent for monarch

the population
Find the answers at the CIA World FactBook website. For each country, answers can be found under the "Geography" "People" and "Government" headings.
NOTE to students: Before answering the questions below, read the information under "Background."
2. For SOUTH SUDAN:
a) list the who, what, where and when of the news item
b) In addition to the 1 million South Sudanese who have fled the country, how many are displaced from their homes within the country?
c) What caused this civil war in South Sudan?
d) Read the "Background" below the questions. To what countries have the Sudanese refugees fled?
e) There is much in the news about the plight of Syrian refugees. Why do you think the media chooses to focus on the millions of refugees from Syria but not as much is reported on the horrible plight of the Sudanese refugees?
f) During various African conflicts/civil wars, refugees are moved to camps within their own country, or when not feasible, to camps in neighboring countries, with the goal of ending the conflict so that people could return to their own homes. Why do you think Western leaders on the left are calling for millions of Syrians to be resettled in Europe and the U.S., far away from their borders and their culture? Explain your answer.
g) If there was a civil war in the U.S., would you want to be resettled in Europe and the Middle East? Explain your answer.
h) How might world leaders (the UN) be able to compel the president of South Sudan to end this civil war?
3. For PHILIPPINES:
a) list the who, what, where and when of the news item
b) Before being elected president, what political experience did Duterte have? On what promise was he elected president?
c) Why are human rights groups concerned over President Duterte's war on drugs?
d) Who has President Duterte accused of being connected to the drug trade?
CHALLENGE QUESTION: The Huffington Post reports:
"Nicknamed 'the Punisher,' Duterte's folksy ways and unbridled tongue are shrugged off by some as honest and natural. Others call him a patriot with a genuine love for the poor. Many praise him for his war on drugs, which began while he was the Mayor of Davao, a city in Mindanao. The Davao Death Squad, a vigilante group, was responsible for the execution of individuals suspected of petty crimes and drug dealing in Davao. Still, people like to cite how clean and safe Davao is because of Duterte.

…Filipino writer Wilson Lee Flores raves over the thousands of drug dealers and users who have surrendered since Duterte took office. He also praises the President for "his policy of no-frills lifestyle for public officials, with no fancy SUVs, luxury sports cars or limousines. There were no lavish parties during his presidential inaugural."

Concerned Filipino Women Leaders released a statement August 22 which read in part:

"It is sorely disappointing to see the President disregard this constitutional right (of due process) as he voices no objection to the killing of suspected drug pushers by the police or by vigilantes, and accuses police officers, local executives, judges and other officials of being drug lords or their protectors without the benefit of a thorough, completed criminal investigation. Without presenting solid evidence to back up his public allegations, President Duterte, the most public official of our land, has embarked on a chilling, sickening name-and-shame campaign that is in effect an unjust, unlawful and unconstitutional trial by publicity."
One reader commented: "his tactics are called lawlessness."
Following criticism from the United Nations that extrajudicial killings had increased since he took office, Duterte threatened to withdraw the Philippines from the UN and form a new organization with China and African nations.
How do you think world leaders should respond to President Duterte's threats?
4. For RUSSIA:
a) list the who, what, where and when of the news item
b) What association does Vladimir Putin have with the KGB?
c) What accusations were made by critics of this recent parliamentary election?
d) What was voter turnout in Moscow for this election?
Background
SOUTH SUDAN – South Sudan refugees:
Uganda: 373,626 – more than a third of these have arrived since July; 20,000 over last week. New arrivals report fighting in south, attacks on civilians by armed groups, who loot, sexually assault women and girls and recruit boys to fight
Ethiopia: 292,000 – 11,000 crossed into Gambella over the past week. New arrivals are from the Nuer group, including 500 children travelling alone, fearing renewed conflict after seeing troop movements
Sudan: 247,317 – 1,800 arriving each month in White Nile state, floods preventing others
Kenya: 90,000 – 300 a week fleeing insecurity, economic instability and drought
DR Congo: 40,000 – current influx is to Ituri province.
What's happening in South Sudan?
On December 15th last year, conflict broke out in the South Sudanese capital, Juba, among members of the South Sudanese People's Liberation Movement (SPLM).
The fighting, between those who supported President Salva Kiir, a member of the Dinka tribe, and recently ousted Vice President Riek Machar, a Nuer, has sparked a major humanitarian crisis.
The violence has rapidly escalated since it began and has spread to other parts of the country, leaving more than 1.35 million people displaced and a staggering 4.9 million people in need of humanitarian assistance (OCHA).  (from World Vision Australia)
From the CIA World FactBook:
When Sudan gained its independence from Great Britain in 1956, it was with the understanding that the southerners (mainly Christian) would be able to participate fully in the political system. When the Arab (Muslim) Khartoum government reneged on its promises and used the Janjaweed – government-backed militias who were notorious for brutal attacks against civilians in Darfur – this led to two prolonged periods of conflict (1955-1972 and 1983-2005) in which perhaps 2.5 million people died – mostly civilians – due to starvation and drought.
Ongoing peace talks finally resulted in a Comprehensive Peace Agreement, signed in January 2005. As part of this agreement, the south was granted a six-year period of autonomy to be followed by a referendum on final status. The result of this referendum, held in January 2011, was a vote of 98% in favor of secession.
Since independence on July 9, 2011, South Sudan has struggled with good governance and nation building and has attempted to control rebel militia groups operating in its territory.
Economic conditions have deteriorated since January 2012 when the government decided to shut down oil production following bilateral disagreements with Sudan.
In December 2013, conflict between government and opposition forces led to a humanitarian crisis with millions of South Sudanese displaced and food insecure. The warring parties signed a peace agreement in August 2015, which calls for a transitional government of national unity, but its formation has been delayed as of early 2016.
---
RUSSIA
President Vladimir Putin, born in 1952 in Leningrad (Saint Petersburg), has a Law degree from Leningrad State University
Career:
KGB operative 1975 to 1991, retiring with the rank of lieutenant colonel
Adviser to Saint Petersburg administration 1991-96
Deputy chief of Presidential Staff to Boris Yeltsin, 1997
Russian prime minister, 1999
Acting President of Russia on Boris Yeltsin's resignation, 1999-2000
President of Russia, 2000-2008
Prime minister of Russia, 2008-2012
President of Russia, after constitutional changes allowed him to run again, 2012-present
Resources
SOUTH SUDAN
Watch a report by Newsy:
---
PHILIPPINES
Watch a news report with President Duterte from the Philippine Daily Inquirer:
Daily "Answers" emails are provided for Daily News Articles, Tuesday's World Events and Friday's News Quiz.