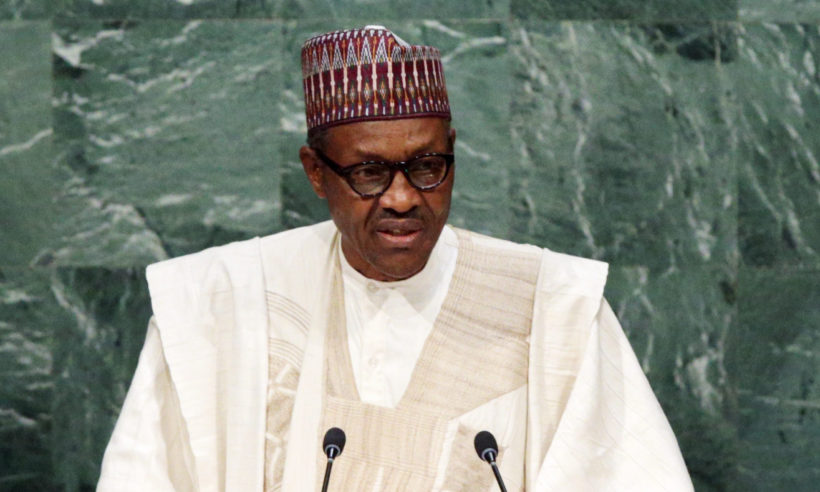 redo Jump to...
print Print...
NIGERIA – President threatens new 'war on indiscipline' 
In an effort to improve Nigeria's reputation as one of the most lawless, corrupt and chaotic countries in Africa, the country's new president, Muhammadu Buhari, has decided that reform must begin from the ground up – in homes, offices, schools, bus stops and anywhere else where "unruly behavior takes place."
Mr. Buhari, a tough ex-general, made an extraordinary televised address on Thursday in which he bluntly told fellow Nigerians that the only way life was going to improve was if the entire country dropped their "lawless habits."
"We must change our unruly behavior in schools, hospitals, market places, motor parks (bus stations), on the roads, in homes and offices," he said. "To bring about change, we must change ourselves by being law-abiding citizens." …
During his previous tenure as president in the mid-1980s, he won plaudits for his infamous "War on indiscipline," in which civil servants (government employees) were ordered to do stair jumps if they turned up late for work, and commuters were whipped if they did not form orderly queues at bus stops.
Even cheating on an exam could earn a student several years in jail.
That, admittedly, was back when Mr. Buhari was in office as a military ruler, having seized power from a hopelessly ineffective civilian government in a coup d'etat in 1983.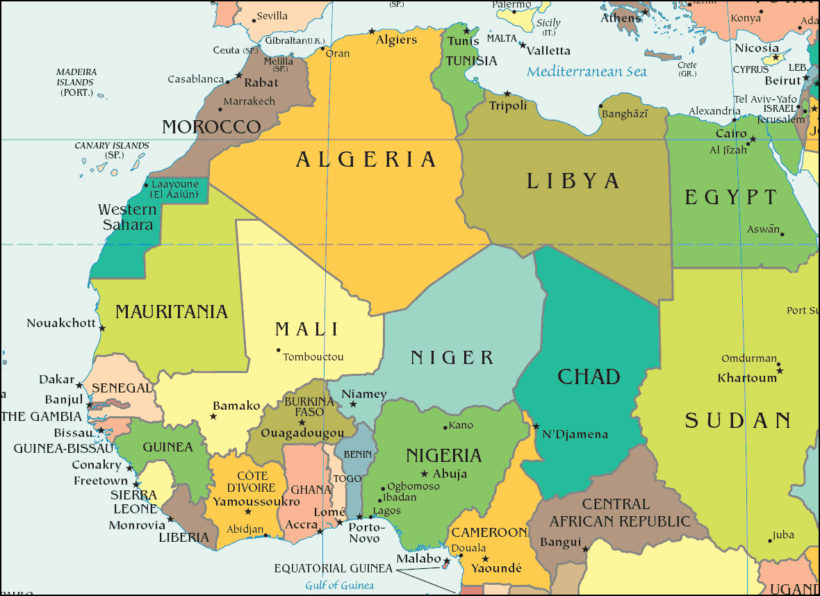 In his bid to be re-elected this year, he promised voters that he was now a "a converted democrat" who would not the use ruthless methods he had deployed in the past.
But his campaign also played heavily on his image as a tough ruler, which many Nigerians say is just what the country needs to defeat Islamist terrorist insurgents Boko Haram and end the corruption that continues to squander its oil wealth.
Elsewhere in Thursday's address, made on Nigerian Independence Day, Mr. Buhari struck an otherwise low key tone.
He said that "moderately encouraging" progress had been made in improving Nigeria's woeful public electricity network, and that efforts were now under way to "sanitize" state-run oil industries, long notorious for graft. He also claimed Boko Haram had been "severely weakened," despite the group killing more than 1,200 people since he took power on May 29th. …
Indeed, Mr. Buhari's new war on indiscipline cannot start soon enough, according to a recent article in Nigeria's Sun newspaper. It said that a new "cultural orientation" towards good behavior was essential to copy the economic success of countries like Brazil or China.
"The War Against Indiscipline was a classic example of orientating the people towards a given policy direction," wrote Barclays Foubiri Ayakoroma. "In inculcating discipline in public places, Nigerians learnt to [wait in line] at bus stops, gas stations, banks, shops, and even water taps. This was just as they learned not to dash like rabbits across Expressways instead of using overhead bridges."
---
TURKEY – Tensions simmer as Turkey struggles with burden of refugees
Nearly five years after the civil war in Syria began, Turkey has shouldered the brunt of the humanitarian burden, sheltering at least 2.3 million Syrians, the largest refugee population in the world.
But tensions are simmering between Turks and Syrians as Turkey struggles to integrate a population that does not speak the language and is largely prevented from working.
When 46-year-old Hamed fled bombs and snipers in the Syrian city of Aleppo, he ended up in the Turkish capital Ankara, opened a grocery store and began what he hoped would be a better life.
Two years on, he still does not speak Turkish and his dusty shop in the scruffy suburb of Karapurcek runs at a loss.
With its Arabic signs and women wearing the niqab face veil, Karapurcek feels like it could be in Syria but, like many other Syrian refugees in Turkey, Hamed faces hostility from local residents and dreams of moving on to the European Union.
"I regret coming here. If I can't survive I'll go back to Syria and die with dignity. We didn't come to Turkey to be beggars," he said though an Arabic translator, standing among boxes of Syrian spices and tea.
"I'd go to Europe tomorrow if I could afford the trip," said Hamed, who declined to give his full name.
Turkey's refugee camps can house only a fraction of the refugees, who prefer to take their chances in Turkish cities, where they look for low-paid employment or resort to begging.
Initial optimism on the part of both refugees and their hosts has given way to resentment and mistrust, helping fuel a tide of migrants fleeing countries that are poor or at war and hoping to reach – legally or illegally – the wealthy EU.
A few doors down from Hamed, a Turkish shopkeeper accuses Syrians of failing to pay taxes and undercutting prices.
"I didn't think it would get this bad," said the shopkeeper, asking not to be named. Referring to the Syrians, he said: "They only talk with each other, shop with each other."
Turkey must make it easier for refugees to integrate, and EU member states need to take more refugees, said Piril Ercoban, director of Turkish refugee organization Multeci-Der. …
Ankara's vision remains the creation of a safe zone in northern Syria where refugees could return, an idea which gained little international traction even before Russia's decision last month to send jets to Syria, making enforcing the necessary "no-fly zone" even more difficult.
Western diplomats say the "no-fly zone" would not be easily implemented or sustained.
If Turkey fails to get a safe zone, it may look to establish refugee-only cities, deepening divisions in society, according to Polat Kizildag, Deputy General Co-ordinator for ASAM, which helps registers refugees arriving in Turkey.
"Even if you provide refugees with good conditions, a house, a work permit, education, they will still try to go to Europe, because the refugees' perception is that Europe will welcome them, will provide them with money and a good life," Kizildag said.
If Syria remains in turmoil and pressure continues to build in refugee-hosting countries, then the ramifications will be felt far beyond Turkey's borders, one EU diplomat warned.
"If we fail on foreign policy, if we fail on co-operating with Turkey, I can easily imagine millions of people 'invading' Europe," the diplomat said.
---
GERMANY – Germany's police chief says Christian and Muslim refugees should be housed separately 
Christian and Muslim refugees should be housed separately in Germany to minimize tensions following growing levels of violence against Christian refugees at asylum seeker shelters, a German police chief has urged.
"I think housing separated according to religion makes perfect sense," Jörg Radek, deputy head of Germany's police union, told a German newspaper.
Two separate clashes erupted between refugees on Sunday at a temporary migrant shelter in Kassel-Calden in northern Germany left 14 people injured, police said.
The first outbreak of violence in the afternoon was triggered by a dispute in the cafeteria at lunchtime between two groups of around 60 refugees, followed by a second clash in the evening involving a group of 70 migrants against another of 300.
A few days earlier on Thursday evening, a fight broke out among up to 200 Syrian and Afghan refugees at a shelter in Leipzig, with migrants wielding table legs and slats.
German police have come under huge pressure during the refugee crisis as they are required to register new arrivals and settle conflicts in migrant homes.
"The police have reached their absolute breaking point," said Chief Radek. "Our officials are increasingly being called to confrontations in refugee homes. When there are 4,000 people in a home which only actually has places for 750, this confinement then leads to aggression where even a tiny thing like the corridor to the toilet can lead to violence."
Mr. Radek's comments follow calls from German MPs from across the political spectrum for better protection for Christians, Yazidis and other religious minorities in asylum accommodation.
A policy of segregation has been implemented in the German state of Thuringia after Christian migrants in asylum centers were attacked by Sunnis attempting to impose Sharia law. The state's premier, Bodo Ramelow from the Left party, made the decision to house Christians and Muslims separately to protect the Christians.

Germany officially expects to receive 800,000 asylum applications by the end of this year, although a senior figure has put this figure higher at one million (and an Oct. 5 report puts the number at 1.5 million).
German chancellor Angela Merkel's bold open-door policy for refugees has hit her usually high popularity ratings as well as brought a backlash in her conservative ranks.
The initial party-like atmosphere at train stations in Germany in recent weeks where volunteers and members of the public greeted refugees with applause and sweets has since turned more sober, with Mrs. Merkel, usually voted Germany's most popular politician, slipping to fourth place according to news magazine Der Spiegel.
(The news briefs above are from wire reports and staff reports posted at London's Daily Telegraph on Oct. 1, Reuters on Oct. 5 and London's Daily Telegraph on Sept. 28.)
Questions
1. For each of the 3 countries, give the following information:
a) capital
b) location/the countries that share its borders
c) the religious breakdown of the population
d) the type of government
e) the chief of state (and head of government if different) If monarch or dictator, since what date has he/she ruled? – include name of heir apparent for monarch
f) the population
[Find the answers at the CIA World FactBook website.
For each country, answers can be found under the "Geography" "People" and "Government" headings.
NOTE: If WorldFactBook appears outdated for any country, go to Wikipedia – search there for "Religion in ___" or "Politics of ____" for the leaders.  Or do an internet search for "Population of ___."]
NOTE to students: Before answering the questions below, read the info under "Background" and watch the videos under "Resources."
2. For NIGERIA:
a) list the who, what, where and when of the news item
b) Define indiscipline.
c) What did President Buhari say about the nation's habits in a televised address last week?
d) How did President Buhari implement his "War on indiscipline" in the 1980s when he became president after a coup?
e) How did Mr. Buhari convince voters to elect him in April 2015?
f) What would you think if a U.S. presidential candidate spoke about the nation's habits the way President Buhari spoke of Nigeria's?
CHALLENGE: Follow the news on Nigeria to get updates on the fight against Boko Haram, as well as the new war on indiscipline. (Try Reuters or BBC News)
3. For TURKEY:
a) list the who, what, where and when of the news item
b) Why do Turkish people resent Syrian refugees who live in Turkey?
c) What other challenges do Syrian refugees face in Turkey that prevent them from getting on with their lives?
d) How would the Turkish government like to solve their Syrian refugee problem?
e) Do you think this is a good idea? OR
What do you think of the Egyptian billionaire who wants to purchase an uninhabited Greek island and build a port and housing and let all of the Syrian refugees live there "until the war is over and they can go home"? Explain your answer.
4. For GERMANY:
a) list the who, what, where and when of the news item
b) German Chancellor Angela Merkel told volunteers welcoming Syrian refugees into the country that they had "painted a picture of Germany which can make us proud of our country." What obligation does she have as the leader to ensure the safety of every migrant – Muslim and Christian? What should she do about the violence against Christian Syrians (as well as Christian migrants from other Muslim countries)?  Explain your answers.
c) Read "Germany's Sharia Refugee Shelters," a commentary on the danger and threats Christian refugees face at the hands of Muslim refugees in Germany's refugee shelters.  What is your reaction to this commentary?
CHALLENGE: Do regular internet searches for "Christian migrants in Germany" to discover how the media is reporting on their plight.
Background
NIGERIA – President Muhammadu Buhari:
A Muslim from Daura in Katsina State, who has given his support to Sharia [Islamic law] in the north, Mr. Buhari has previously had to deny allegations that he has a radical Islamist agenda.
This proved a problem for him in the 2003 polls – he failed to secure much support among Christians in the south, where he was viewed with some suspicion.
But having escaped an attack on his convoy in Kaduna in July 2014, which bore all the hallmarks of a Boko Haram assassination attempt, he has promised to end the insurgency within months if elected.
He has blamed President Jonathan's weakness for its escalation and has refused overtures to participate in talks with the radical militant group.
His tough stance as a military commander in 1983 – when some Nigerian islands were annexed in Lake Chad by Chadian soldiers – is still remembered in the north-east, now the militants' stronghold, after he blockaded the area and drove off the invaders.
He ruled Nigeria from January 1984 until August 1985, taking charge after a military coup in December 1983.
It is a period remembered for a strict campaign against indiscipline and corruption, and for its human rights abuses. (from BBCNews)
and from wikipedia:
Muhammadu Buhari is a retired Nigerian Army major general and was Head of State of Nigeria from December 31, 1983 to August 27, 1985, after taking power in a military coup d'état.
The term Buharism is ascribed to the Buhari military government.
He unsuccessfully ran for the office of President in the 2003, 2007 and 2011 general elections.
In December 2014, he emerged as the presidential candidate of the All Progressives Congress for the March 2015 general elections. Buhari won the election, defeating the incumbent President Goodluck Jonathan.
This marked the first time in the history of Nigeria that an incumbent president lost to an opposition candidate in a general election.
Buhari was sworn in on May 29, 2015.
Buhari has stated that he takes responsibility for anything over which he presided during his military rule, and that he cannot change the past. He has described himself as a "converted democrat."
Previously, Buhari gave his support for the total implementation of Sharia (Islamic law) in the country. He was quoted in 2001 as saying "I will continue to show openly and inside me the total commitment to the Sharia movement that is sweeping all over Nigeria", he then added that; "God willing, we will not stop the agitation for the total implementation of the Sharia in the country."
In January 2015, while campaigning for the 2015 general election, Buhari stated that he favoured freedom of religion, that every Nigerian should be free and secure to practice their different religions. Buhari said, "Religion must never be used as an excuse to divide us, oppress others or gain unfair advantage. All my life I have expressed the belief that all Nigerians must worship God according to their wish."
Buhari has denied all allegations that he has a radical Islamist agenda. In January 2015, Buhari said "Because they can't attack our record, they accuse me falsely of ethnic jingoism; they accuse me falsely of religious fundamentalism. Because they cannot attack our record, they accuse us falsely of calling for election violence – when we have only insisted on peace. Even as Head of State, we never imposed Sha'riah."  Time will tell.
---
TURKEY
The migrant crisis was top of the agenda as President Tayyip Erdogan visited Brussels on Monday and earlier this month European leaders agreed to release 1 billion euros to help Turkey's refugee response.
Turkish officials bristle at the suggestion they have not handled the refugee crisis effectively, saying Europe turned a blind eye until photographs of a drowned Syrian toddler washed up on a beach this summer captured global headlines.
"Let's be clear, until that boy washed up, no one cared about this problem. We've been dealing with this for four years and now people are telling us what to do," one official said.
Turkey's response has also been hit by politics. With a parliamentary election looming in November, the government has stalled over legislation that would make it easier for Syrians to work. Some Syrian families say they have been forced to make their children work illegally just to scrape by.
Syrians who do work illegally are paid less or sometimes not at all, and if they complain to the authorities they face fines. Refugees say access to healthcare is patchy, and language difficulties making communication with doctors difficult.
One Syrian woman in Karapurcek said she planned to travel nearly 800 km (500 miles) to Turkey's border with Syria – where Arabic is widely spoken – to find treatment for her daughter.
Turkey's 26 refugee camps can host 330,000 people but house only 274,000 at the moment. Families there receive $40 per person per month for food, on credit cards valid only at the on-campus supermarket. Some can join classes such as carpet-weaving, with profits shared between participants.
Some refugees are put off by the reliance on handouts and by the remote location of the camps, as well as by rumors of mistreatment by Turkish officials, and a lack of privacy.
Ankara's vision remains the creation of a safe zone in northern Syria where refugees could return, an idea which gained little international traction even before Russia's decision last month to send jets to Syria, making enforcing the necessary "no-fly zone" even more difficult.
Western diplomats say the "no-fly zone" would not be easily implemented or sustained.
If Turkey fails to get a safe zone, it may look to establish refugee-only cities, deepening divisions in society, according to Polat Kizildag, Deputy General Co-ordinator for ASAM, which helps registers refugees arriving in Turkey. (from the Reuters article above)
Resources
NIGERIA
Watch a CNN video, "Who is Muhammadu Buhari?"
---
TURKEY
Watch a VOA news report from Istanbul, Turkey:
---
GERMANY
Daily "Answers" emails are provided for Daily News Articles, Tuesday's World Events and Friday's News Quiz.