redo Jump to...
print Print...
GREAT BRITAIN – Russian warships pass through the English Channel
(UK Sky News) – A convoy of Russian warships heading for the Mediterranean sailed down the English Channel on Friday – "marked every inch of the way" by the Royal Navy.
Video footage showed the Russian task force, including Russia's only aircraft carrier Admiral Kuznetsov [which can hold as many as 40 planes] off the coast of Dover.
The fleet also reportedly includes the Pyotr Velikiy battlecruiser, the Severomorsk anti-submarine ship, the Vice-Admiral Kulakov destroyer and other support vessels.
The most sensitive part of the fleet's journey was through the English Channel's narrowest point at the Strait of Dover [which is 20 miles wide].
Vladimir Putin's armed flotilla [fleet of ships] is believed to be heading to Syria to support Russia's military operations in the war-torn country.
…British ships, including two destroyers – HMS Duncan and HMS Dragon – were deployed earlier this week and have been monitoring the Russian vessels.
The Russian fleet, which has been heading south from the Norwegian Sea, has also been escorted by British frigates [warships] HMS Richmond and HMS Duncan.
Britain's Defense Secretary Sir Michael Fallon said the Russian naval deployment was aimed at "testing" British capabilities.
"The Russian fleet that is now sailing from the north, presumably down into the Mediterranean, is clearly designed to test the alliance. It's being marked every step of the way by the Royal Navy and ships and planes of other NATO members as well.
"It's clearly designed … to test our response, and any weaknesses in the alliance, and we must make sure we respond in due measure. That fleet will be marked, shadowed every inch of the way."
Shadowing ships is a regular task for the Royal Navy, which has been supported by Royal Air Force surveillance aircraft this time, it is understood.
Images of the Russian convoy, taken from a North Sea oil rig, also show the fleet being shadowed by a NATO Hercules C-130. It is feared the powerful force could soon join in attacks on Syria's besieged city of Aleppo.
A NATO official said: "Russia has the right to operate in international waters. There are plans in place for NATO navies to monitor the Russian ships as they head for the Mediterranean.
"At the same time, the deployment of the carrier group to the eastern Mediterranean does not inspire confidence that Russia is working towards a political solution to the conflict in Syria."
According to the Russian news agency Tass, Russia's Defense Minister Sergei Shoigu told a meeting in September the plan was to bolster the "combat capabilities" of the country's Mediterranean fleet.
A statement from the Russian fleet to the agency (Tass) said: "Special focus will be made on safeguarding security of maritime traffic and other types of maritime economic activity of Russia and also on responding to the new kinds of modern threats such as piracy and international terrorism."
---
SOUTH KOREA – President wants to change constitution, which currently limits presidents to one 5-year term
(Associated Press) – SEOUL — South Korea's president on Monday proposed revising the country's constitution, which currently limits the president to a single five-year term. Critics immediately called it an attempt to divert attention from corruption scandals involving her associates.
President Park Geun-hye's office said there was no possibility that she would use the constitutional amendment to extend her rule or run for office again. Park pledged during her presidential campaign four years ago to try to change the system.
South Korea adopted the current system in 1987, ending decades of military-backed dictatorships, including one by Park's father, Park Chung-hee. Under the current system, a president is barred by law from seeking a second term. Park's five-year term ends in early 2018.
Park said in a speech before parliament that the current system makes it difficult for the government to maintain a continuity of its policies, including those dealing with rival North Korea, which regularly threatens nuclear war against its southern rival.
Park said her government would launch an organization to create a draft revision.
Park's proposal came as her approval ratings have dropped to new lows amid allegations that a purported longtime confidant used her connection to Park to push companies to make massive contributions to set up two non-profit foundations. Park has also faced a separate corruption scandal involving a senior aide.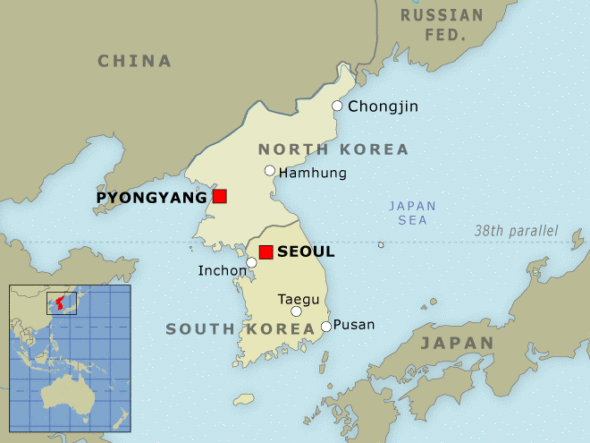 The main liberal opposition party issued a statement criticizing Park's proposal, saying it won't take part in any discussions on a constitutional change that appears meant to distract from the scandals.
"What matters is the timing. Why does President Park propose a constitutional change at a time when she faces so many problems (involving her associates)?" said Kim Sung-Joo, an honorary professor at Seoul's Sungkyunkwan University.
Talk of amending [make changes to] the constitution is a divisive issue in South Korea. There are camps that favor a parliamentary Cabinet system or a U.S.-style system in which a president can have a second four-year term, or a system in which a president and a prime minister split key state responsibilities.
---
IRAQ – Parliament votes to ban alcoholic beverages
(Reuters) – Iraq's parliament voted on Saturday to ban alcoholic beverages, lawmakers said, a move that worried Iraqis who see the growing influence of religious parties a threat to freedoms.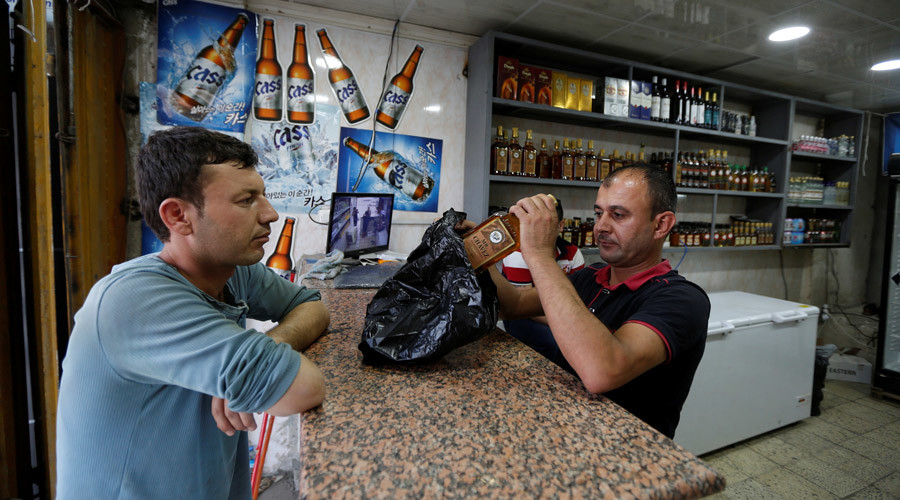 Iraq's population is predominantly Shi'ite Muslim, and its society is conservative, with many women wearing the black head-to-toe abaya and most people eschewing [avoiding; abstaining from] alcohol, which is forbidden by Islam.
But alcohol is readily available in dozens of shops, bars and hotels around Baghdad and in some provinces. Though drinking in public is not prohibited, it is frowned upon. In Baghdad, it is not unusual to see youths drinking on the banks of the Tigris.
The proposed alcohol ban is part of a bill on financing municipalities. "Forbidding the import, manufacture and sell of all kinds of alcohol drinks," the bill said.
Shi'ite religious groups have dominated parliament since a U.S. invasion in 2003 toppled the secular [non-religious] regime of Saddam Hussein. His fall meant greater religious freedom but also gave rise to sectarian* conflict and political power struggles between Shi'ites and Sunnis, deepening their communities' religious retrenchment. [*sectarian: different groups within a religion – Sunni and Shi'a are both Muslim but disagree on how to interpret various rules within Islam]
"This law is necessary to preserve Iraq's identity as a Muslim country," said Mahmoud al-Hassan, a Shi'ite lawmaker and head of the legal panel of parliament.
But MP Yonadim Kenna, from Iraq's Christian minority, said the ban would run against the constitution and that he would refer the case to the federal court.
"The decision gives a negative picture on what is supposed to be democratic Iraq. It's a violation to the freedoms of all, not a certain group," said Kenna.
Some Iraqis worry Iraq will become a religious state, like neighboring Iran.
"It's obvious that religious parties are pushing Iraq to go the way of neighboring Shi'ite Iran, and install a religious theocracy [a country ruled by religious leaders and laws]," said Daniel Numan, an Iraqi human rights activist.
Like Syria, Lebanon, Iran and other countries in the region, Iraq used to produce arak, a clear, anise-flavored liquor which turns milky when mixed with water.
But most arak factories have closed down, notably in the northern town of Bashiqa, close to Mosul. Iraqi Kurdish fighters said on Sunday they had captured Bashiqa from Islamic State. Iraqi troops, helped by Shi'ite and Kurdish fighters, as well as U.S. forces, are waging an offensive to take Mosul back from the control of Islamic State.
(The news briefs above are from wire reports and staff reports posted at UK Sky News on October 21, the Associated Press on October 24 and Reuters on October 23.)
Questions
1. For each of the 3 countries, give the following information:
(Note: GREAT BRITAIN includes England, Scotland and Wales; THE UNITED KINGDOM includes those countries AND Northern Ireland). Fill in the information for the UK; the CIA World FactBook does not provide a separate breakdown for Great Britain)
capital

location/the countries that share its borders

the religious breakdown of the population

the type of government

the chief of state (and head of government if different) If monarch or dictator, since what date has he/she ruled? – include name of heir apparent for monarch

the population
Find the answers at the CIA World FactBook website. For each country, answers can be found under the "Geography" "People" and "Government" headings.
NOTE to students: Before answering the questions below, read the information under "Background."
2. For GREAT BRITIAN:
a) list the who, what, where and when of the news item
b) What was the Russian flotilla's destination?
c) How does the UK view Russia's choice of route?
d) What is the NATO reaction to the Russian flotilla?
e) Read the "Background" below. To what motive do the experts quoted here attribute Russia's trip through the English Channel? Be specific.
3. For SOUTH KOREA:
a) list the who, what, where and when of the news item
b) For what reason do critics say President Park is proposing the amendment?
c) How did President Park explain her proposed change in term limits?
d) U.S. Republican presidential nominee Donald Trump says he will propose establishing term limits for U.S. Congress. Ask a parent: would you support a constitutional amendment to implement term limits on U.S. Senators and Representatives? Please explain your answer.
4. For IRAQ:
a) list the who, what, where and when of the news item
b) What groups are opposed to the new law? (Why are they opposed?)
c) Why did the Iraqi parliament pass the law?
d) How does Islam view alcohol? What is the current practice in Iraq?
Background
GREAT BRITAIN
Washington Post analysis of Russia sending warships toward Syria via the English Channel:
It is routine for Britain's Royal Navy to shadow ships, but the route taken by the Russian convoy — through the English Channel [international waters between Britain and France] — was not routine.
"There's huge amounts of theater here," Paul Beaver, an aviation historian, told the BBC. He said that normally the Russians would "go around the top of Scotland, down past Hebrides, past Ireland on a deployment, and actually that's probably the quickest route. This is very much about power play…. They want to be seen to be doing these things."
Jonathan Eyal, director of international security studies at the Royal United Services Institute in London, said the passage through the English Channel in particular was a clear message from the Russians that "they are back" and that "anything you can do, we can do as well," he said.
Analysts said that the move was an intentional snub toward Britain as one of Europe's most vocal critics of Russia's role in Syria.
Russia has taken steps in recent weeks to reestablish itself as a permanent power in the Middle East and in the Mediterranean, ratifying an open-ended agreement to lease Syria's Khmeimim air base and declaring that it will upgrade its naval facility in the Syrian port town of Tartus to a permanent naval base. The Kuznetsov will add to the firepower, both offensive and defensive, that Russia has concentrated in the region.
Aircraft flying from the Kuznetsov will increase the payload raining down daily on east Aleppo, especially if the carrier bears a full load of 40 aircraft, likely matching the current complement already on the ground.
Built during the Soviet era and launched as the Leonid Brezhnev, the aircraft carrier has deployed to the Mediterranean a total of five times during its 26 years in service, most recently in 2014. But this would be the carrier's first combat deployment off Syria, where a Russian and Syrian blitz on the rebel-held eastern part of Aleppo has brought that city to its knees. (from a Washington Post report on Oct. 21)
---
IRAQ – Currently, alcohol prohibition is enforced in many Muslim-majority countries and some regions of India. Per wikipedia, alcohol is banned in:
Afghanistan
Bangladesh
Brunei
Iran
Iraq (except for Iraqi Kurdistan)
Indonesia (Prohibition in small business shops)
India (Prohibition in the states of Kerala, Gujarat, Nagaland, and the union territory of Lakshwadeep.)
Libya
Kuwait
Maldives (excluding non-Muslims)
Mauritania
Pakistan (excluding non-Muslims)
Saudi Arabia
Sudan
Somalia
United Arab Emirates (prohibition in the emirate of Sharjah)
Yemen
EXPLANATION OF SUNNI AND SHI'A (Shi'ite) MUSLIMS
Just as there are many denominations of Christianity (such as Catholic or Protestant) and Judaism (such as Orthodox, Conservative or Reform) there are a number of denominations of Islam.
The major denominations of Islam are Sunni and Shi'a.
Sunni and Shi'a have significant theological differences from each other, but possess the same essential belief in Allah and the Koran.
Sunnis make up the majority of Muslims worldwide (80%- 85% of all Muslims are Sunni).
The Shia are a minority, comprising between 10 percent and 15 percent of the world's 1.3 billion Muslim population – certainly fewer than 200 million, all told.
The Shia are concentrated in Iran, southern Iraq and southern Lebanon. But there are significant Shiite communities in Saudi Arabia and Syria, Afghanistan, Pakistan and India as well.
Shi'as are in the majority in Iraq (approximately 60-65% of Iraq's population are Shi'a).  Although the minority in Iraq, Sunni Arabs enjoyed favor under Saddam's rule. (read more at wikipedia)
Resources
GREAT BRITAIN
Watch a BBC report:
Daily "Answers" emails are provided for Daily News Articles, Tuesday's World Events and Friday's News Quiz.