redo Jump to...
print Print...
BELARUS – Thousands of Belarussians take to the streets to protest 'parasite law'
(by Andrei Makhovsky, Reuters) MINSK — About 2,000 Belarussians staged one of the country's largest protests in recent years on Friday to voice their opposition to a law that imposes a tax on those not in full-time employment.
Popularly known as the "law against social parasites" it requires those who work less than 6 months [183 days] per year to pay the government $250 in compensation for lost taxes.
The legislation came into effect in 2015 and has gone down badly with the Belarussian public at a time when many are struggling to make ends meet after more than two years of economic recession.
Protests of this size are rare in the former Soviet republic, run since 1994 by President Alexander Lukashenko, who has described himself as the "last dictator in Europe."
"I'm not going to pay (the tax). It's absurd, a return to the feudal system," said Mikhail Gutuyev, who has been unemployed since losing his job as a sales agent.
In October 2015, Alexander Lukashenko was re-elected as president of Belarus.
He and other protesters gathered in the main square in the capital Minsk and carried posters with slogans such as: "The president is the main parasite."
Seeking to improve ties with the EU and lessen Belarus's dependence on Russia, Lukashenko has over the past year heeded calls from the West to show greater lenience towards political opposition.
A Reuters witness at the protest said the police presence was minimal and that there was no sign the authorities wanted to prevent the demonstration from taking place. …
Belarus has been in recession since 2015 due to a slump in oil prices and contagion from an economic crisis in neighboring Russia, with which its economy is closely tied and where many Belarussians work in order to send money home.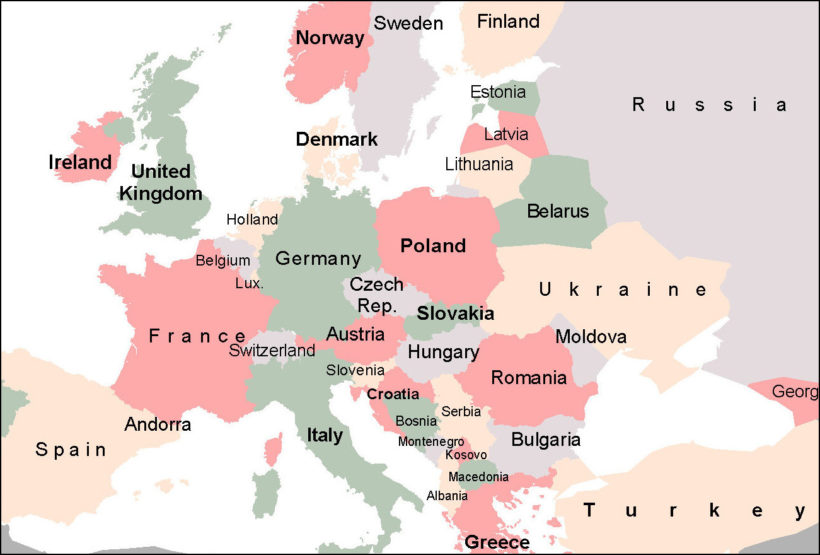 In Belarus, those who are officially registered as unemployed are exempt from the law but those not registered, and also freelancers, housewives or husbands, and those working abroad all have to pay the annual tax to the government.
Those who officially register as unemployed must do community service for $10 per month, so most people do not. …
According to the last tax inspection, 470,000 people should have paid the fee, but less than 10 percent have done so, generating just $6 million in extra revenue for the government.
---
NIGERIA – President meets head of senate as sick leave continues
LONDON (Reuters) – Nigeria's President Muhammadu Buhari met the country's senate head in London on Sunday evening, the presidency's official Twitter account said, amid concern over the leader's month-long absence for undisclosed medical reasons.
Word of Buhari's meeting with Senate President Bukola Saraki in London, their second in less than a week according to the presidency, may help alleviate worries that the leader's health is worse than officials publicly admit.
The presidency publishes almost daily pictures of 74-year-old Buhari receiving visitors in his London drawing room. Officials refuse to disclose what is ailing Buhari, saying only that he has been having tests and is not in a serious condition.
(by Robyn Dixon, LA Times) – He looked much thinner, but wasn't bedridden and was able to stand. He tweeted that he was "grateful to Nigerians, Christians and Muslims alike, for their prayers and kind wishes for my health."
The extended medical trip for President Buhari, the latest in a long line of leaders in Africa to travel overseas for medical treatment, has prompted a rash of online fake news stories proclaiming "Buhari is dead."
Critics clamored that Nigerians had a right to know the president's condition. Mr. Buhari is awaiting results of tests, according to officials.
His month-long trip continues a controversial tradition in Nigeria and elsewhere on the continent: presidents disdaining their own health services in favor of overseas medical trips often shrouded in secrecy.
Officials originally announced the trip was a short vacation that would include "routine medical tests."  The trip has been extended by almost two weeks, but no details on Buhari's health or the nature of the tests have been released.
It is Buhari's second extended trip to London for medical treatment, after he spent two weeks there last June. The June trip was to treat an ear infection, according to officials. At the time, critics questioned why Buhari couldn't have been treated for such a simple ailment at the special presidential hospital State House Clinic Abuja, reputed to be the best hospital in the country. [It was reported that a Nigerian doctor did treat the ear infection, but Buhari became worse after he saw the doctor.]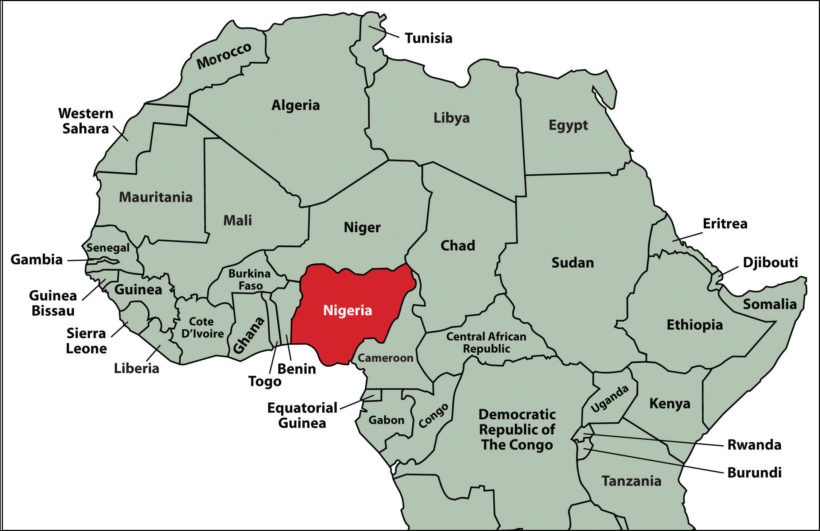 The government upgraded the hospital in 2016 at a cost of $16 million, more than the total capital budget for Nigeria's 16 federal teaching hospitals. The hospital provides care for the president, vice president, their families and staff.
Buhari's absence comes as the nation faces a dire economic crisis and soaring inflation, a looming famine in parts of northeastern Nigeria and continuing attacks from the Islamist extremist group Boko Haram. Eleven people died in a suicide attack on a convoy of vehicles preparing to depart Maiduguri, the capital of Borno state, late Thursday.
His decision to consult doctors in London instead of Nigeria has angered many Nigerians, particularly after he promised last year to crack down on "medical tourism" – or foreign medical trips by Nigerian officials. The Nigerian Medical Assn. has estimated wealthy Nigerians spend around $1 billion a year on trips abroad for medical treatment.
During his absence in London, Buhari spoke by phone to President Trump. … Some Nigerians argue that if Buhari could speak to Trump by phone, he should be able to address Nigerians.
Buhari's spokesman, Femi Adesina, on Thursday brushed off questions as to why officials hadn't posted videos of Buhari to prove that he was in good health, instead of still photographs.
"The fact that the president is receiving visitors, the fact that he has spoken with the American president and the fact that he has asked us to tell the world that he's fine, I think that's just enough," Adesina said in a Nigerian television interview. He said the president would return soon, but gave no date.

"I wish I could give you a definite date, I really wish, but then we just have to hang on to what the president has told us."
---
AUSTRALIA – Government increases pressure, cash offers for PNG asylum seekers to return home
(by Colin Packham and Aaron Bunch, Reuters)  SYDNEY — Officials at an Australian immigration center in Papua New Guinea are increasing offers to asylum seekers who have been denied refugee status to return to their home countries voluntarily, including offering large sums of money, amid fears a deal for the United States to take refugees has fallen through.
About a dozen Bangladeshi and Nepalese asylum seekers on Manus Island, Papua New Guinea told Reuters they are being repeatedly called to meet with Australian officials and pressured to take amounts of up to $25,000 to return to those countries, or face deportation. The men have been ruled ineligible for refugee status by Papua New Guinea….
"They told me and others that if you go back voluntarily you will get money about $20,000, if you guys go in group you will get more money," detainee Mohammad Bilal, a crane driver who says he fled Bangladesh for political reasons, told Reuters about a meeting with Australian officials last week.
…The sums being offered by Australian officials have more than doubled since a year ago, and are far above the funds being offered elsewhere. [The amount of money is regarded by the Australian government as cheaper than the cost to taxpayers of leaving the asylum seekers in PNG, which is estimated at around $300,000 for each person in detention.]
Germany recently announced plans to offer up to 1,200 euros ($1,275) to asylum seekers to voluntarily return home.
"Substantial assistance packages are available to help non-refugees depart voluntarily, return home and re-establish their lives in their home country," Australia's immigration department said in an emailed statement to Reuters. "In cases where non-refugees refuse to depart voluntarily, the government of PNG has indicated that it will enforce the removal of those individuals, in accordance with normal international practice."
…Australia does not reveal the cost of its offshore processing program. However, a 2016 report…estimated the policy had cost A$10 billion ($7.7 billion) over the previous three years.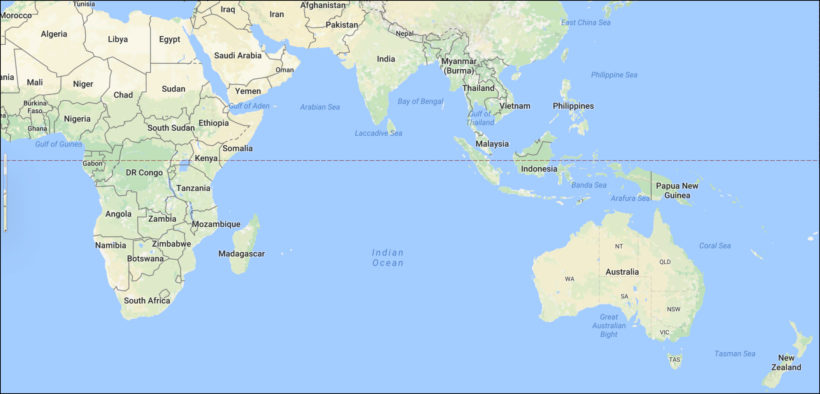 The Papua New Guinea Supreme Court last year ruled the Manus Island center, which houses around 860 men, breached human rights and was illegal, adding pressure on Australia to find a new solution.

[The "go home'' payments, which are not publicly disclosed have already doubled from $10,000 to $20,000 in just two years to clear the backlog of cases according to refugee advocates. More than 500 asylum seekers in both offshore detention centres have accepted the offer to return home to date.

By comparison, genuine refugees released from Manus and resettled in Port Moresby, Papua New Guinea are offered just 500 kina or 200 Australian dollar bonus, a pack of household items, 12 months health cover and a free torture counselling program.]

In the final months of his presidency, President Barack Obama had committed to take up to 1,250 asylum seekers being held on behalf of Australia on Manus and Nauru, another Pacific island nation. In return, Australia will take refugees from Central America.

The deal sparked a rare diplomatic spat between the two allies, with President Trump berating Australian Prime Minister Malcolm Turnbull before reluctantly agreeing to honor the deal, subject to "extreme vetting" of would-be refugees.

While the numbers of asylum seekers trying to reach Australia pale in comparison to those flooding into Europe, losing the U.S. deal would be a major set-back for Turnbull. His center-right coalition came to power on policies that deny any asylum seeker trying to reach Australia by boat from ever being allowed to settle there.

There are 225 men on Manus currently eligible for deportation as so-called "double negatives" – people who have twice had their refugee claims rejected.

Bangladeshi and Nepalese detainees, as well as ationals from Pakistan, Sri Lanka and Myanmar are also held in the center.

Bangladeshi detainee Mohammad Rasel told Reuters he was offered $19,500 to return to Bangladesh voluntarily, more if he convinced a group of his countrymen to go with him, during interview with an Australian Border Force official on Manus last Tuesday.

Another detainee who requested anonymity told Reuters that ABF officials met with a group of twelve Nepalese men on Friday, telling them they could either accept an offer of between $10,000 and $25,000 to go home voluntarily, or be deported [because they do not qualifiy as refugees]. …

The Papua New Guinea government did not respond to emailed and telephoned requests for comment on its refugee assessment practices. …

(The news briefs above are from wire reports and staff reports posted at Reuters on Feb. 17 [Belarus], Los Angeles Times on Feb. 19 [Nigeria] and on Feb. 14 [Australia].)
Questions
1. For each of the 3 countries, give the following information:
capital

location/the countries that share its borders

the religious breakdown of the population

the type of government

the chief of state (and head of government if different) If monarch or dictator, since what date has he/she ruled? – include name of heir apparent for monarch

the population
Find the answers at the CIA World FactBook website. For each country, answers can be found under the "Geography" "People" and "Government" headings.
2. For BELARUS:
a) list the who, what, where and when of the news item
b) How does the president of Belarus described himself?
c) In the past, many citizens did not protest for fear of arrest. Why is it believed the government allowed people to protest this past week?
d) Who is exempt from the tax? Who must pay?
3. For NIGERIA:
a) list the who, what, where and when of the news item
b) For what reasons is the president's trip to London for medical treatment controversial in Nigeria?
c) What special medical treatment is available to the president in Nigeria that would lead readers to assume he must have a life-threatening illness?
4. For AUSTRALIA:
a) list the who, what, where and when of the news item
b) Who is being offered this incentive to return home?
c) By how much have offers to asylum seekers to go home increased? — Is paying people who come to a country illegally (who are not actually refugees) to go home a good policy? Explain your answer.
d) Those who are actually given asylum in PNG are given a few hundred dollars. Should they also be given $20,000-25,000? Explain your answer.
e) Australia's Prime Minister Turnbull was voted into office running on policies that deny any asylum seeker trying to reach Australia by boat from ever being allowed to settle there. What does this tell you about Australians' support for these policies on illegal immigration?
Background
NIGERIA:
Nigeria's public health facilities are run-down and overcrowded. The country spends just 3.7% of its gross domestic product on health, compared with more than 17% in the U.S., according to the World Health Organization, while vast amounts are siphoned off by corrupt government officials. Nigeria has only four doctors per 10,000 people.
Nigerians are particularly sensitive about presidential overseas visits for medical care, after a former president, Umaru Yar'Adua, disappeared for months for medical treatment in Saudi Arabia in 2009 and 2010, leaving a power vacuum before dying suddenly in office. Officials close to Yar'Adua had persistently denied to the public – and other members of the government – that his health was failing.
Many other African leaders have died suddenly in foreign hospitals, while government officials back home insisted they were healthy:
Ethiopia's prime minister, Meles Zenawi, died in a Belgian hospital in 2012
Guinea Bissau's president, Malam Bacai Sanha, died in a Paris military hospital in 2012
Zambia's President Michael Sata died in a British hospital in 2010,
while his predecessor, Levy Mwanawasa, died in a Paris hospital in 2008.
Gabonese President Omar Bongo Ondimba died in a Spanish hospital in 2009, after more than four decades in power.
Zimbabwean President Robert Mugabe, 92, frequently flies to Singapore for visits described by officials as "routine eye checks." Hospitals in Zimbabwe have been in a prolonged downward spiral, lacking medicines and basic supplies because of Zimbabwe's economic crisis. (from the Los Angeles Times' article above)
Resources
BELARUS:
Belorussians protest tax laws in Minsk on Friday:
.
Around 2,000 people protested the taxes in the city of Gomel on Sunday:
---
NIGERIA: Nigerians questioned why officials hadn't posted videos of President Buhari to prove that he was in good health, instead of still photographs. A spokesman said, "The fact that the president is receiving visitors…and that he has asked us to tell the world that he's fine, I think that's just enough."
Daily "Answers" emails are provided for Daily News Articles, Tuesday's World Events and Friday's News Quiz.