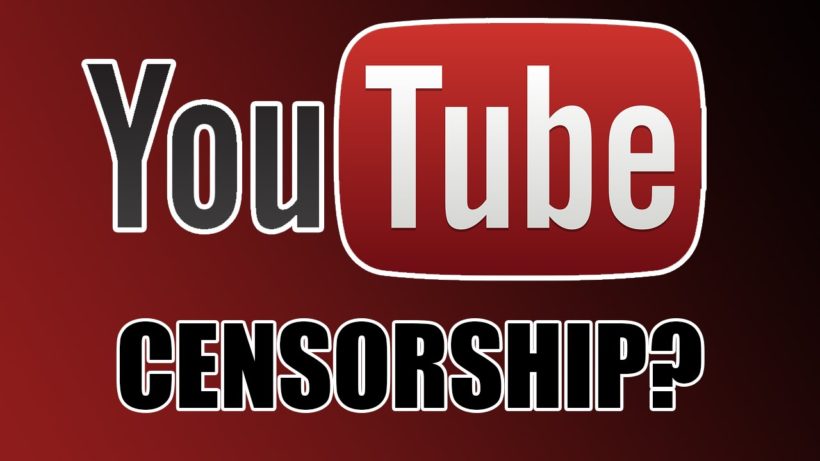 redo Jump to...
print Print...
Example of Media Bias:
Excerpted from an Oct. 30 Wall Street Journal editorial:
On Thursday, Wall Street Journal columnist Kimberley Strassel posted a video under the title "The Dark Art of Political Intimidation. It is a discourse on the First Amendment and the tactics that progressives are using to limit speech and political engagement by conservatives."
Within several hours of PragerU posting the video, YouTube placed it in 'restricted mode,' making it inaccessible to schools, libraries and young Americans whose parents have enabled YouTube technology filters.
Conservative radio host Dennis Prager's idea for PragerU is to give students alternative, non-progressive takes on history, civics and other issues. Of the 100+ PragerU videos, YouTube has restricted 18 of them, even though there's no cursing, no violence or any kind of indecency in any of them. What the PragerU videos have done is present ideas that criticize progressives (liberals).
YouTube told the WSJ that "video restrictions are decided by an 'algorithm' that factors in 'community flagging' and 'sensitive content.'" [In other words, the algorithm was tripped by progressives trying to limit speech and political engagement by conservatives. Flag a video enough times and the restrictions kick in.]
After the Wall Street Journal questioned YouTube Friday, they noticed YouTube had lifted the restriction on that video over the weekend.
In a Sunday statement, YouTube said that its "system looks at a number of factors over time," and that "content offering may change as a result of additional evaluation by our algorithms." Blaming this on a non-transparent and changing algorithm is convenient for YouTube, but it doesn't provide freedom for the other 17 PragerU videos that deserve to be free from restriction.
America's social-media platforms are getting a reputation this election season for censoring conservatives. They can run their businesses as they choose, but the rest of us can also treat YouTube's claim of supporting free expression with the skepticism it deserves. (from an Oct. 30 WSJ editorial)
---
Watch the video restricted by YouTube then answer the questions below:
Identifying Media Bias
To accurately identify different types of bias, you should be aware of the issues of the day, and the liberal and conservative perspectives on each issue.
Types of Media Bias:
Questions
1. Watch the video. Why do you think YouTube placed it on 'restricted mode,' making it inaccessible to schools, libraries and anyone whose parents have enabled YouTube technology filters?
2. Google owns YouTube. Do you think YouTube's blocking of 18 conservative PragerU videos is an example of bias against conservative ideas? Explain your answer.
3.  Viewer Nate P. wrote in response: "YouTube is a private entity. It has no legal obligation to be a platform for free speech."
Kyle H. replied: "YouTube is part of the public domain. It's not private. That argument would lose in any local court, circuit court, or the Supreme Court."
What do you think? Are social media platforms YouTube, Instagram and Facebook etc. part of the public domain, or just private companies? Explain your answer.
4. YouTube is owned by Google. It was reported in April that Google and its affiliates have attended meetings at the White House 427 times – more than once a week, on average – since President Barack Obama took office. Wikileaks revealed in August that Google's Eric Schmidt plays a crucial role in Hillary Clinton's campaign. Do you think this implies a liberal bias on the part of Google and/or YouTube? Explain your answer.

Scroll down to the bottom of the page for the answers.
Answers
1-4: Opinion questions. Answers vary.