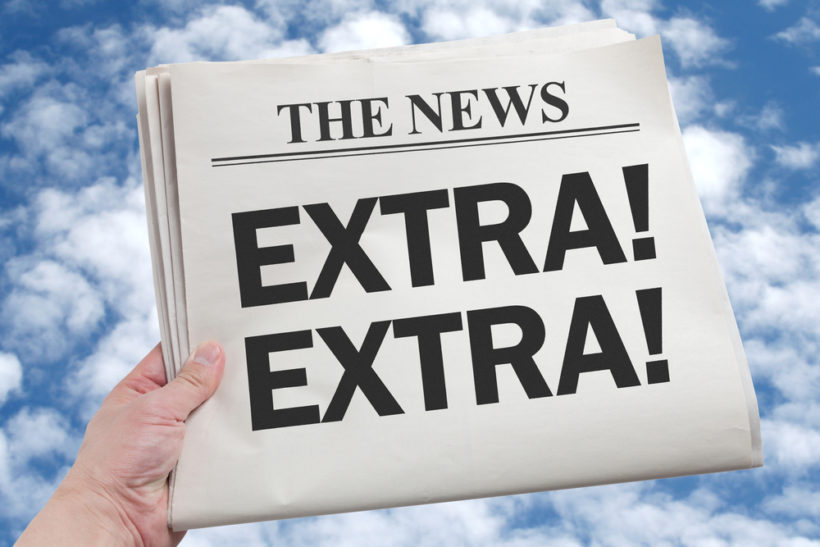 redo Jump to...
print Print...
Example of Media Bias:
It's well-known that we don't read most of the articles in our daily news; we skim the headlines before reading whatever draws our attention. The same habits apply on social media, where we scroll through our Facebook or Twitter feeds and click on whatever catches our fancy.
An April, 2016 academic study of bit .ly links shared on Twitter to BBC, CNN, Fox News, New York Times and Huffington Post articles found that 59 percent of the links were never clicked. And another study of push-through news alerts to mobile phones found that "People click on the alert about half the time."
So for many casual readers who don't closely follow the Israeli-Arab conflict, all they know about the latest in the Mideast is from the headlines and alerts of articles they don't read.
For an increasing number of people, what they know about the Mideast and many other topics comes from skimming headlines on their social media feeds. And for the few articles that do get clicked on, studies show that headlines impact the way people read and remember stories.
An Honest Reporting study found:
The UK's The Independent news outlet rocketed past its April-May count of "only" 22 negative Israel stories to a massive new total of 37. Did all of these negative headlines include reasonable criticism of Israel? Read the following Independent headline:


A distortion of facts, this Independent headline muddles the truth of an attack by a Jordanian at the Israeli embassy in Amman.
Instead of identifying the attacker as a Jordanian man armed with a screwdriver, The Independent draws a false moral equivalency between the death of a terrorist and the guard he injured. The false framing of this attack distorts the truth to Western audiences, disillusioning readers' views on Israel without a legitimate reason.
Now consider the following Independent headline:


The Independent employed a lack of context with this headline to hide the truth from its readers. While Israel indeed did reduce the amount of power supplied to the Gaza Strip, it did so at the request of the Palestinian Authority, which has been steadily tightening the financial screws on Hamas over the course of the year.
(First 3 paragraphs from "News Literacy: Why Headlines Matter"- the remainer from "Bias by the Numbers" at HonestReporting .com)
Identifying Media Bias
To accurately identify different types of bias, you should be aware of the issues of the day, and the liberal and conservative perspectives on each issue.
Types of Media Bias:
Questions
1. Do you think the UK Independent news intentionally gave readers a false impression with the headlines they used?
2. Write new headlines that more accurately describe the incidents.

Scroll down to the bottom of the page for the answers.
Answers
1. Opinion question. Answers vary.
2. Answers vary.