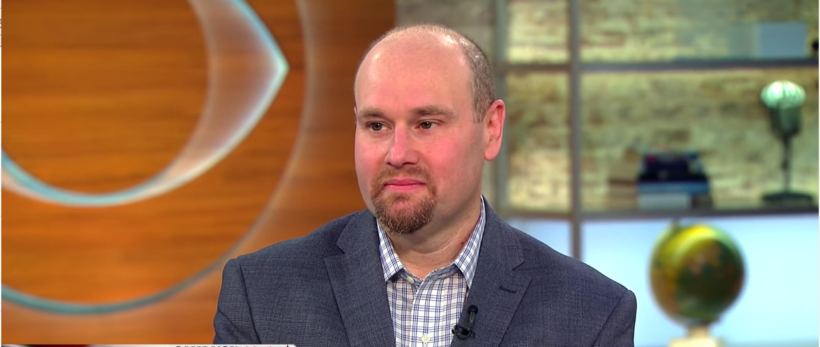 redo Jump to...
print Print...
Example of Media Bias:
(from a Dec. 12 post by Alex Pfeiffer, The Daily Signal):
The New York Times has hired Glenn Thrush, the Politico reporter who was exposed by WikiLeaks for sending one of his stories before publication to Clinton campaign chief John Podesta.
Politico's Glenn Thrush, who was exposed in WikiLeaks emails sending stories to Hillary Clinton staffers [for approval] before publication, will be joining the New York Times to cover the White House, The Huffington Post reported Monday.
"We're thrilled that Glenn Thrush is joining The Times," Elisabeth Bumiller, The New York Times' Washington bureau chief, told The Huffington Post.
"He's a premier political journalist, a master of breaking news and long-form story telling and a stellar addition to our White House team."
While Bumiller described Thrush as a "premier political journalist," in one email to Hillary Clinton's campaign chairman John Podesta, Thrush chose to describe himself as a "hack." He wrote to Podesta in an April 2015 email:
"No worries Because I have become a hack I will send u the whole section that pertains to u. Please don't share or tell anyone I did this. Tell me if I [messed] up anything."
Thrush's email included five paragraphs of a story pertaining to Podesta, and Podesta replied to Thrush telling him there were "no problems" with the writing. Those paragraphs appeared in a May story "Hillary's big-money dilemma."
Hillary Clinton's Director of Communications Jennifer Palmieri also got to look over Thrush's writing. In another April 2015 email, Thrush wrote:
"pls read asap — the [Jennifer Palmieri] bits — don't share."
This email included eight paragraphs of uncritical writing on Palmieri.
Palmieri forwarded Thrush's email to Podesta and campaign manager Robby Mook among other staffers, and said, "He did me courtesy of sending what he is going to say about me. Seems fine."
The portions Thrush emailed Palmieri ended up mostly unchanged in the column "Quiet, please. Hillary's running." That story includes the line:
"Palmieri (who laughed off a request to participate in this story) enjoys a good relationship with reporters."
Identifying Media Bias
To accurately identify different types of bias, you should be aware of the issues of the day, and the liberal and conservative perspectives on each issue.
Types of Media Bias:
Questions
1. Wikipedia explains: In journalism, the term 'hack' is used to describe a writer who is deemed to operate as a "mercenary" or "pen for hire" – expressing their client's political opinions in news articles. Why do you think Glenn Thrush described himself as a 'hack' when asking Democrat Hillary Clinton's campaign chairman John Podesta?
2. The New York Times has hired Glenn Thrush to cover the Trump White House. Based on his secret communications with the Clinton campaign, do you think Mr. Thrush will be able to report fairly and accurately on a Trump presidency? Explain your answer.

Scroll down to the bottom of the page for the answers.
Answers
1. and 2. Opinion questions. Answers vary.