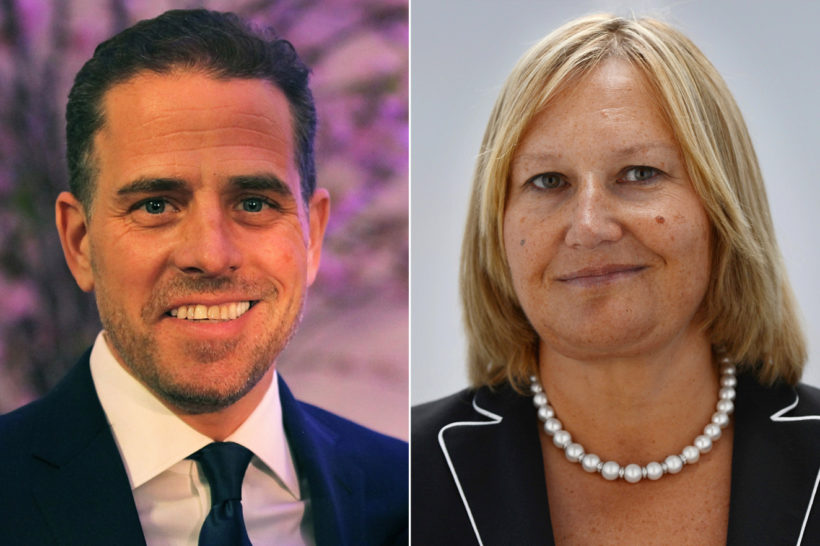 redo Jump to...
print Print...
Example of Media Bias:
According to a Senate Republican report released last week, during Joe Biden's tenure as vice president, his son Hunter, 50, received a $3.5 million wire transfer from Elena Baturina, the widow of Moscow's former mayor Yury Luzhkov.
The report further alleges that Chinese nationals lavished Hunter and other members of the Biden family with money, giving Hunter and [Presidential candidate Joe] Biden's brother James credit cards for a $100,000 international shopping spree.
The probe and report's commission were overseen by Senate Homeland Security and Governmental Affairs Committee Chairman Ron Johnson (R-Wis.) and Senate Finance Committee Chairman Chuck Grassley (R-Iowa).
Their investigative work found that in 2015, two Obama administration officials voiced concerns to White House officials about the possibility that the younger Biden serving on the board of Ukranian Energy firm Burisma could create the appearance of a conflict of interest, as his father, then-Vice President Joe Biden, oversaw Ukraine policy.
The report states that the Obama White House knew that Hunter's position prevented "the efficient execution of policy with respect to Ukraine," but that attempts by officials to raise alarms fell "on deaf ears."
It also alleged that Hunter "formed significant and consistent financial relationships" with the founder of Burisma, Mykola Zlochevsky, and that his and his business partner Devon Archer's firms "made millions of dollars from that association" while his father was vice president.
The committees also said they obtained records from the US Treasury Department that "show potential criminal activity relating to transactions among and between Hunter Biden, his family, and his associates with Ukrainian, Russian, Kazakh and Chinese nationals."
The report adds, "The records also note that some of these transactions are linked to what 'appears to be an Eastern European prostitution or human trafficking ring.'"
The younger Biden had no material experience to serve on the board of the energy and gas company, but was given a high-paying seat regardless.
(Excerpted from a September 23 NYPost article)
Identifying Media Bias
To accurately identify different types of bias, you should be aware of the issues of the day, and the liberal and conservative perspectives on each issue.
Types of Media Bias:
Questions
1. What type of bias does the media display by not investigating the allegations in this Senate report?
2. New York conservative radio host Mark Simone tweeted,
"According to the Senate investigation, among other deals, Hunter Biden was receiving MILLIONS of dollars from a Russian political leader's family. Why? — No coverage from most media."
President Trump noted, that despite such a damaging report being published, the mainstream media is "underplaying the story and keeping quiet on it."
What do you think? Should the media have investigated Democratic Presidential candidate Joe Biden's son's questionable dealings with Russia and China while Biden was Vice President? Explain your answer.

Scroll down to the bottom of the page for the answers.
Answers
1. Bias by story selection and omission.
2. Opinion question. Answers vary.