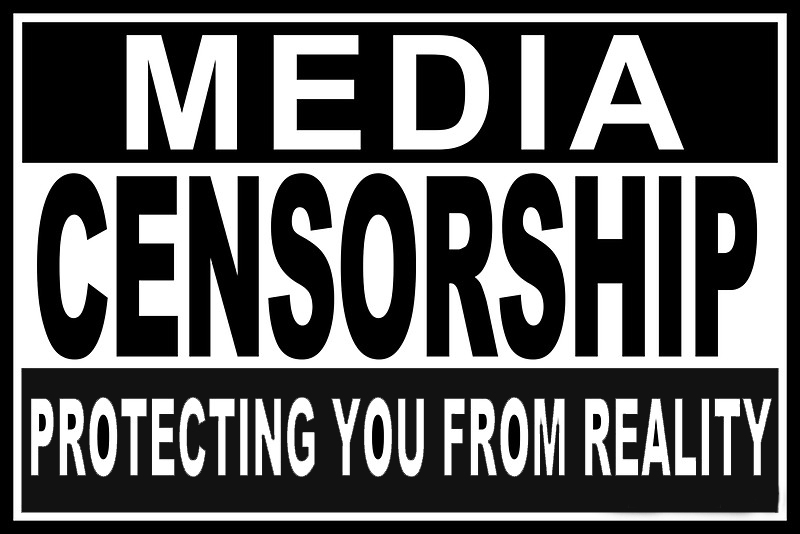 redo Jump to...
print Print...
Example of Media Bias:
From The Daily Caller on Oct. 31 by Rachel Stoltzfoos:
The New York Times and other media outlets buried the phrase "Allahu akbar" in reports on the man who carried out what authorities are treating as a deadly terror attack in New York City on Tuesday.
A breaking banner on TheNYT website said the man "yelled 'God is great' in Arabic," and the same indirect reporting remained in a blurb on the homepage:
"The police said the driver shouted 'God is great' in Arabic and was shot and taken to a hospital," the paper stated.
Translation: the man was heard yelling "Allahu akbar," a phrase that is obviously a strong indicator he is an Islamic extremist, regardless of its English translation.
The Washington Post (whose new motto is "Democracy Dies in Darkness") made no mention of the phrase whatsoever on the homepage of its website or in the report, and simply described the attacker who shouted the Islamic phrase as "a man."
CNN also chose not to mention the Islamic phrase on its homepage.
Here's what the homepage of the three outlets looked like Tuesday evening: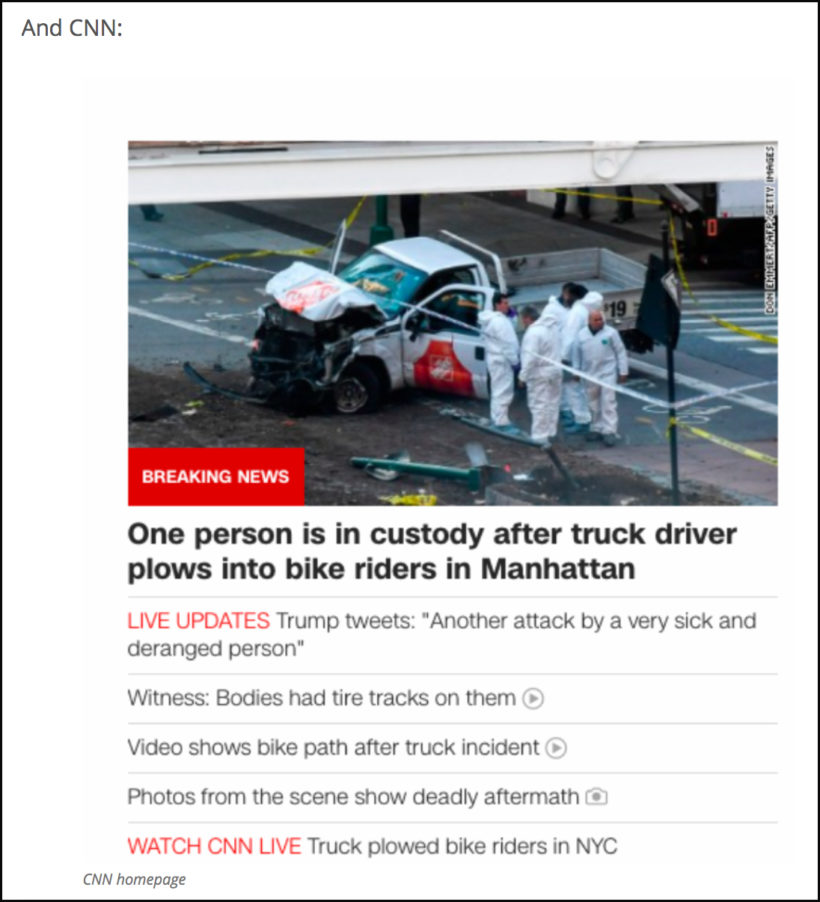 The man killed at least eight people and injured 15 others when he plowed into a group of people in a pickup truck.
Identifying Media Bias
To accurately identify different types of bias, you should be aware of the issues of the day, and the liberal and conservative perspectives on each issue.
Types of Media Bias:
Questions
1. Multiple eyewitnesses said the terrorist yelled "Allahu Akbar" after running over and killing multiple people in NYC. What type of bias do the New York Times, Washington Post and CNN display in not including this key information in their initial reports?
2. Why do you think these media outlets chose to publish reports with this fact missing? Why is it important?

Scroll down to the bottom of the page for the answers.
Answers
1. Bias by omission and spin.
2. Opinion question. One possible answer: the media thinks it is "Islamaphobic" to report the fact that a man who tried to murder as many people as possible was shouting the Islamic phrase "Allahu Akbar," which means "Allah is Great." It is not Islamaphobic to report the facts of the story, but rather the responsibility of the media to do so. It is important to reporting that the terrorist yelled this phrase to allow readers/viewers to understand that the attacker was an Islamic extremist.